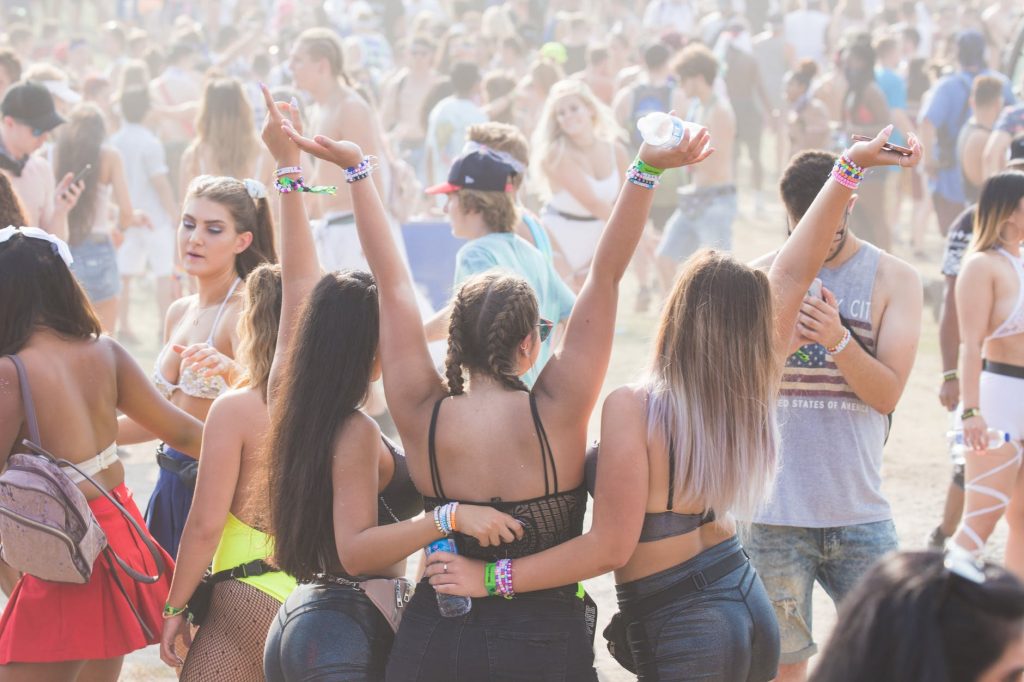 There's something so awesome about traveling the country to hear your favorite musicians play. Music festivals are really cool and they give you an opportunity to rock out with your friends or other fans in the audience while also exploring the area. If you're going to have a great time this year, you want to make sure you've packed the appropriate things. As it's a bit different than packing for a traditional vacay, below are a few things every festival goer should have on hand.

Tickets or Passes

Unless you want to travel all the way to the festival destination only to be turned away at the venue it's really important that you pack your tickets. Put them in a secure location where no one can easily access them but yourself.

Cash and ID

Another item you don't want to leave home without is your driver's license, ID, credit cards, and some cash. There are likely tons of vendors at the festival and you want to be able to participate in all the activities. You also want to be able to buy things that you need like food and drinks.

Chairs and Blankets

Unless you don't mind sitting on the sometimes cold, damp, and bug-riddled grass at the festival, bring yourself some chairs and blankets. They have camping chairs that fold up to a pretty compact size so you're not overwhelmed trying to carry it. Blankets also come in handy when the sun goes down and things get a bit cooler.

Wireless Chargers

Trying to find a place to recharge your cell phone or digital camera in the middle of a festival is nearly impossible. Do yourself a favor and invest in a portable charger that doesn't require electricity to refuel those batteries.

Sun Protection

It doesn't matter whether you're going to a festival in the summer or fall protecting your skin from the sun is of the utmost importance. Especially since you're going to be outdoors for several hours rocking out. Not only should you pack some sunscreen but be sure to remember a hat and some glasses for added protection.

Water and Snacks

Festivals last long hours and while there are vendors around selling drinks and food, it can really dip into your travel budget. It's best to bring plenty of water for hydration along with some snacks to curb those cravings for a while.

Vape Pen

Vaping is certainly a social favorite. So, don't forget to pack your pen and favorite e-liquid flavors. If you're 18 or 19, just be sure to check vaping regulations before traveling to ensure it's not illegal where you're going.

Selfie Stick

What's the point of traveling to a music festival if you're going to keep all the memories to yourself? Of course, this is the perfect excursion for taking photos. A selfie stick makes it easy for you to be included in your vacation photos and to take pictures from varying angles.

Lanterns

Whether you're camping out at the festival or simply watching through the wee hours of the night you'll want to have extra lighting on hand. Packing a small camping lantern is recommended. This way you can work your way through crowds or even find your group of friends in the dark without getting hurt or lost.

Weather Protection

Beyond having a hat and some sunglasses to protect yourself from the sun, there are other items you want to pack. To protect yourself from potential rain, you want to have an umbrella or a poncho and a rain hat. To warm up if it gets a bit cold having a hoodie and some long pants can help you out.

Day Bag

Unless you want to go through the hassle of having to lug your suitcase all around the festival grounds it's probably a good idea to pack a day bag. This can be a nice sized backpack that includes the essentials you'll need for the day of the festival. Having a day bag also makes it easier for you to go exploring after the festivities if you're interested.

Whether you're heading to Coachella, the Governors Ball, or some other major music festival this year, as long as you have the items listed above, you're sure to have an awesome time.