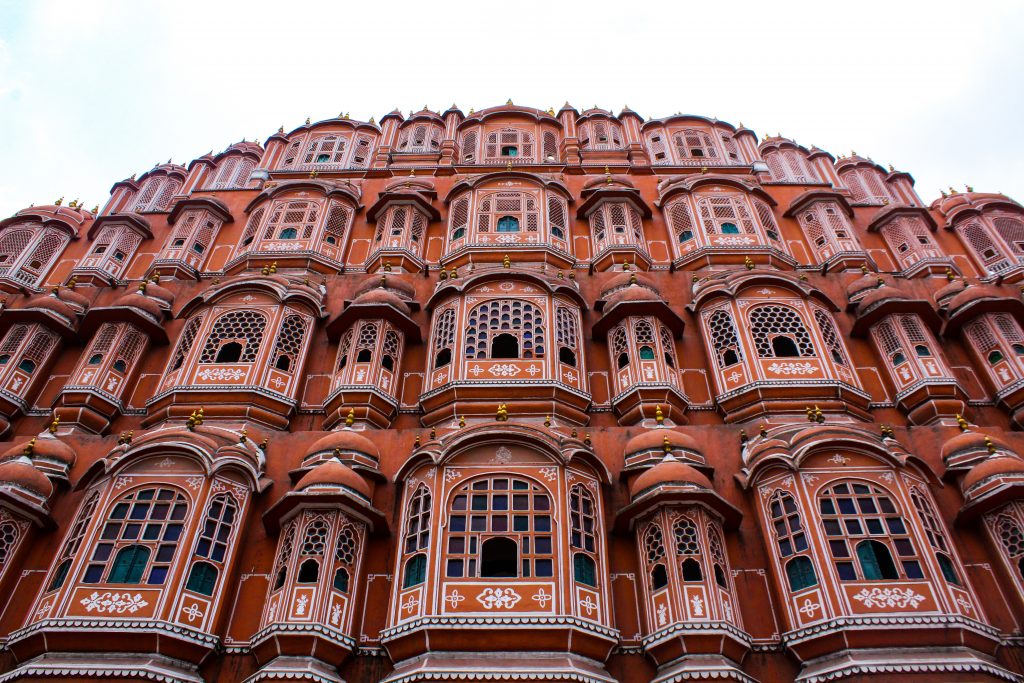 Here are some of my favourite sights and places of interest in Jaipur. This city might not have the bustle of Mumbai but it's definitely easy to love, and I think any visitor to India ought to give it a chance.
Jaipur has a rich history and with it comes a lot of old forts, temples and a few markets to poke around in. It's a place that always looks good on camera but gets even better when you see it in person. With that in mind, maybe take a few of my recommendations with you if you're heading to the city.
Amber Fort
You'll find that this gorgeous fortress pops up in practically every guide to Jaipur, even though it technically rests outside the city. It's worth the short drive to get there though, because the view alone is a marvel. Amber Fort sits on top of a hill that overlooks Maota Lake and from the right angle you can see its masterful stonework reflected perfectly on the still water's surface.
The fort itself contains a huge range of beautiful buildings, from temples to palaces. It was the seat of power until the city of Jaipur itself was constructed and has been kept as a memento of Rajput rule. The gardens here are intricately designed but also wide and open, and they flourish in the heat with beautiful plant life.
Hawa Mahal Palace of the Winds
As far as famous Jaipur buildings go, this one is difficult to top. The rich terracotta walls of this place are livened up sensationally by an incredibly detailed facade. It's five storeys tall with holes and windows scattered over the surface, through which the wind used to blow. Nowadays these are sealed up but the Palace of the Winds is no less incredible for it.
Weekend markets
It's true that Jaipur isn't exactly lacking in fantastic places to shop. But I believe that many of the best bargains, and the truest retail experience the city can provide, can be found in its markets.
Beautiful flowers of all kinds can be found at the Phool Mandi wholesale market in the old city. But on Saturdays, the Hatwara flea markets becomes home to all kinds of bargains, from food and drink to textiles and homeware. Best of all, it's not quite caught on with tourists yet so you can make the most of it.
Government Central Museum
This beautiful building looks like it arrived in Jaipur from another world. Government Central Museum was designed and built in the style of the Victoria and Albert Museum in London. Because of that, it's got a kind of Gothic appearance but with plenty of classic Indian touches in its roofs and columns. Inside, visitors can see art and relics from bygone kings, as well as an exhibit of an Egyptian mummy that's the pride of the collection. There are lots of other museums to try in Jaipur too, including jewellery at Amrapali Museum and culture in the Museum of Legacies.
Honestly, I could dedicate many more words to the highlights of Jaipur, but these are some of my personal favourites. This is one city you should explore with an open mind and a wide heart because there's plenty to enjoy.