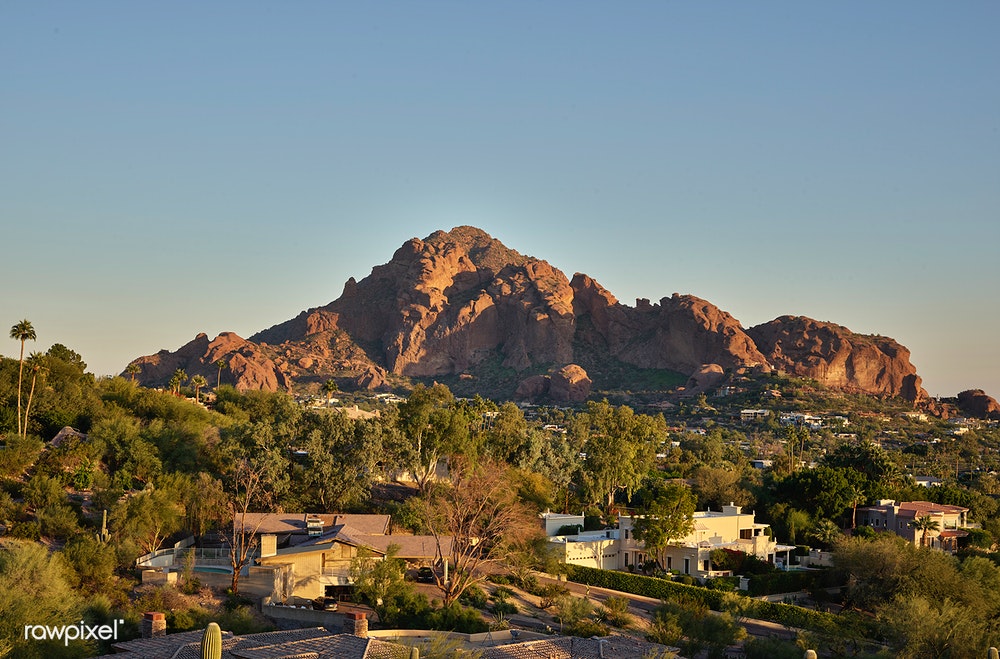 The Phoenix metroplex is one of America's most populous cities and also a popular travel destination – however, not necessarily during the summer months unless you enjoy in 100+ degree temperatures. Although summers are very hot in Arizona, so are the things to do while traveling through the city. If you have the pleasure of staying a few nights in the city of Phoenix, or even planning a vacation, here are 7 great things to do to enjoy while in the Valley of the Sun.   
This is perfect for both adults and children. Extensive exhibits explore the natural sciences in great detail, with interactive displays that teach about everything from outer space and deep space explorations to weather patterns right here at home. The Arizona Science Center spans four floors and explores every aspect of science, including sound waves and gravity, and even psychology. There are exciting temporary exhibits that give a new experience with each visit and an IMAX theater that echoes the scientific themes.
Children's Museum of Phoenix
Many families with children of all ages enjoy spending time at the Children's Museum of Phoenix. there are special areas for toddlers, and even infants, ensuring that all can have a fun experience. There's a child-sized café, a noodle forest, and even a fort-building area, perfect for creative play.
One would think that the desert is the last place for a botanical garden, but here in Phoenix, this attraction has thousands of different flowering cacti, desert flowers, and trees from around the world that thrive in warm, desert climates. This unique location allows visitors to view exotic species that perform well in the hot sun and sand. The Botanical Gardens also hosts several different concerts, culinary events, and wine tastings.
Hiking Camelback Mountain
Those who enjoy a challenging outdoor hike will love scaling Camelback Mountain, one of the most scenic spots in the city with a panoramic view of both urban and desert vistas. The Echo Canyon Trail is very steep, although just a little over a mile. Or, you can choose the more gradual but longer Cholla Trail on the east side, or some beginner-level trails that partially ascend the mountain.
Musical Instrument Museum
Explore over 6,000 different types of musical instruments at the Musical Instrument Museum, which are gathered from cultures around the world, along with concert footage, memorabilia, and clothing from renowned musicians that they wore in iconic performances. You'll get to see how instruments like a Stradivarius violin are preserved in the Conservation Lab and even try playing a few in the Experience Gallery.
Golfing in the Valley of the Sun
Phoenix is a rapidly growing golf destination, with courses that range from the easily played beginner to the professional-level ones. For the avid golfer, the dozens of courses in the greater Phoenix area offer a different experience with each visit.
Wander one of four different trails throughout the 125-acre Phoenix Zoo, perfect for small children, as each trail features unique animals and just one is a perfect distance for small legs. There are many different habitats, and the zoo's animals include desert species as well as exotic animals such as Galapagos turtles and Sumatran tigers. Small children may enjoy the giraffe encounter or the petting zoo, allowing them a personal experience with the animals. For a break, book a trip on the 25-minute long Safari train, a narrated tour throughout the zoo.
Arizona is not only a good travelling state, but it also tops some of the biggest moving companies migration trends of families moving to the Valley of the Sun each year. Buying a home in beautiful Phoenix means you're choosing an oasis in the desert – doesn't that sound great? If you decide this is a potential route for you, it's very easy to jump online and look for available homes for sale in Phoenix, especially if you've already visited and you have an idea of where you want to live. When you're looking online for houses for sale, you may wish to consider their proximity to several of these fun things to do in Phoenix.