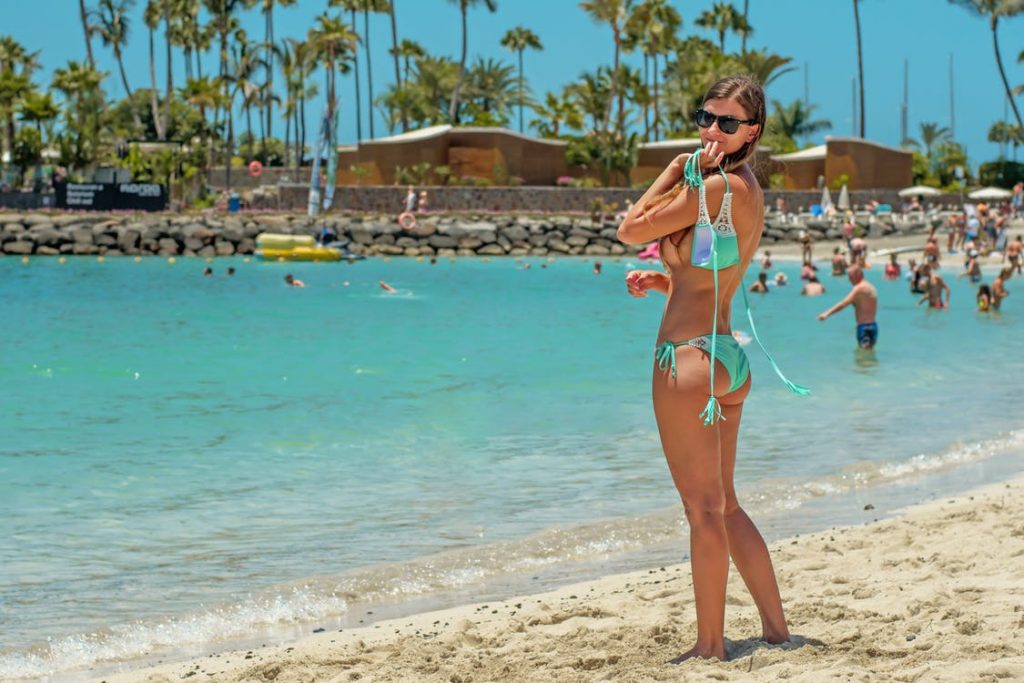 If holidays mean non-stop partying for you, then you've come to the right place! It pays to plan ahead, though, so do your research and ensure your destination has clubs and daytime activities that fit the bill. Here's the lowdown on where's hot!
Ibiza, Balearic Islands
Holding onto its crown as party capital of Europe, the Balearic Island of Ibiza is packed with eclectic nightlife options catering for all tastes and budgets. During the days, the beaches and bars offer the perfect retreat for a little R&R with the cobbled streets of the old town providing scope for retail therapy and a spot of lunch. When the sun sets, the island comes alive with superclubs such as Pacha in Ibiza Town offering unique party rooms and world-class DJs throughout the year.
Cancun, Mexico
For great beaches, high-octane water sports and nightlife Mexico's Cancun is hard to beat. With a variety of all-inclusive hotels, awesome beaches and varied nightlife, this is a party-goer's dream come true. Cancun is also home to one of the world-famous Coco Bongo clubs. This was the first to open introducing people to a heady mix of confetti bombs, great music and packed dance floors. This is far more than just a nightclub, with Las Vegas-style entertainment, tribute acts and live bands offering a night like no other.
Mykonos, Greece
Legendary beach parties and international DJs make the Greek island of Mykonos one to consider when it comes to party hotspots. From lively bars to traditional tavernas, from clubs to cabaret, there's something to suit a wide range of tastes, ages and budgets. After a night out, spend the morning after enjoying breakfast in one of the many cafes, then hit the sandy beach for sunbathing, water sports and relaxation. Those in search of culture can head to Mykonos Town with its pretty waterfront and selection of restaurants.
Kavos, Corfu
When it comes to clubbing, Kavos has long reigned supreme as the clubbing capital of Corfu. Kavos has heaps to offer, with fabulous beaches, enviable sunshine and numerous venues offering a varied nightlife scene. The beachfront area is lined with bars for early-evening cocktails, while the restaurants offer an affordable mix of Greek specialities and international favourites. Active types can enjoy a variety of water sports such as water-skiing, parasailing and banana-boat rides. For all-night party action, head to the Future Club for massive nights with top DJs.
Las Vegas, USA
What happens in Vegas stays in Vegas and with an array of adrenalin-inducing attractions, spectacular shows and glittering casinos, it has all you need for an action-packed holiday. Rising neon-lit from the haze of the Nevada desert, this destination is all about larger-than-life entertainment and OTT glamour. There are numerous themed hotels, many of which have their own casinos and nightclubs. For crazy light shows, cool music and hot dance action, Hakkasan at MGM Grand is worth checking out.
Laganas, Zante
For Greek-island allure and nightlife, Laganas on Zante is worth adding to your party hit list. With a sleek sliver of glorious white sands, the bluest of seas and lively bars and restaurants, this is a great choice for an affordable week of sunbathing and clubbing. Laganas Golden Mile is a glittering strip of bars, pubs and nightclubs catering both for those wanting traditional pub nights and boutique-style cocktails. For beach-themed parties and late-night fun, head to Cherry Bay Beach Club.
Marbella, Spain
Offering everything from cool bars to hot clubs, the cosmopolitan and chic resort of Marbella has a lot to offer. During the day enjoy shopping, sightseeing and dining – the cuisine scene is as varied as the nightlife and you'll find everything from traditional tapas bars to Michelin-starred restaurants. There's a Golden Mile area here, too, and this spot along with Puerto Banus is where most of the action can be found –Pangea and Aqwa Mist are always a hit with the jet set.
Amsterdam, Netherlands
If you haven't got the time or energy for full week of partying, consider a weekend of clubbing fun in Amsterdam. With its vibrant café culture, cultural attractions and eclectic nightlife, there's plenty of scope for late-night fun. During the day, browse the many museums packed with modern art and design. Hiring a bike is a great way to see the sights or take a trip down the canals on a boat ride. And when the sun sets, the streets come to life. If you're after hip-hop and techno nights, De Club Up is the one to head for. To sample the underground music scene, go to Korsakoff.
Ayia Napa, Cyprus
Famous for its foam parties and clubbing Ayia Napa in Cyprus offers a nightlife hub, with days packed with beach fun, water-park action and diving opportunities. The main square is small but perfectly formed, packed with lively bars and clubs offering promotions and drinks offers. If you're after a VIP experience, top-class DJs and chic lounges, The Castle Club, which often features on Top 100 global club lists, is not to be missed.
Reykjavik, Iceland
If you're bored with the same clubbing holidays, shake things up with a trip to Iceland. Reykjavik, one of the best places to see the spectacular Northern Lights, is also home to a decent club scene. Despite the chilly climate, Reykjavik's nightlife sizzles with swanky bars, craft-beer venues and great clubs. Austur is the most popular. It's situated in the old town and offers dance nights, cocktails and a vibrant atmosphere.
Your choice of nightlife is a personal thing, so do your research and check clubs' websites to find the venues that suit you and your musical tastes. Creating a checklist of what you want from your days and nights can really help to pinpoint the right holiday venue, then all you need to do is pack your party shoes!