TomorrowWorld 2013 Preview
TomorrowWorld 2013 is perhaps the greatest import we've received from our Belgium friends, unless you count all that beer, which, in that case, easily place this electronic dance festival as a close second. Tomorrowland, somehow not sued out of existence by the mouse at Disney, originated in 2005 and has since immigrated to US shores. The next installment of TomorrowWorld, the US version of the popular festival, takes place in Chattahoochee Hills, Georgia, and expects somewhere near 185,000 in attendance.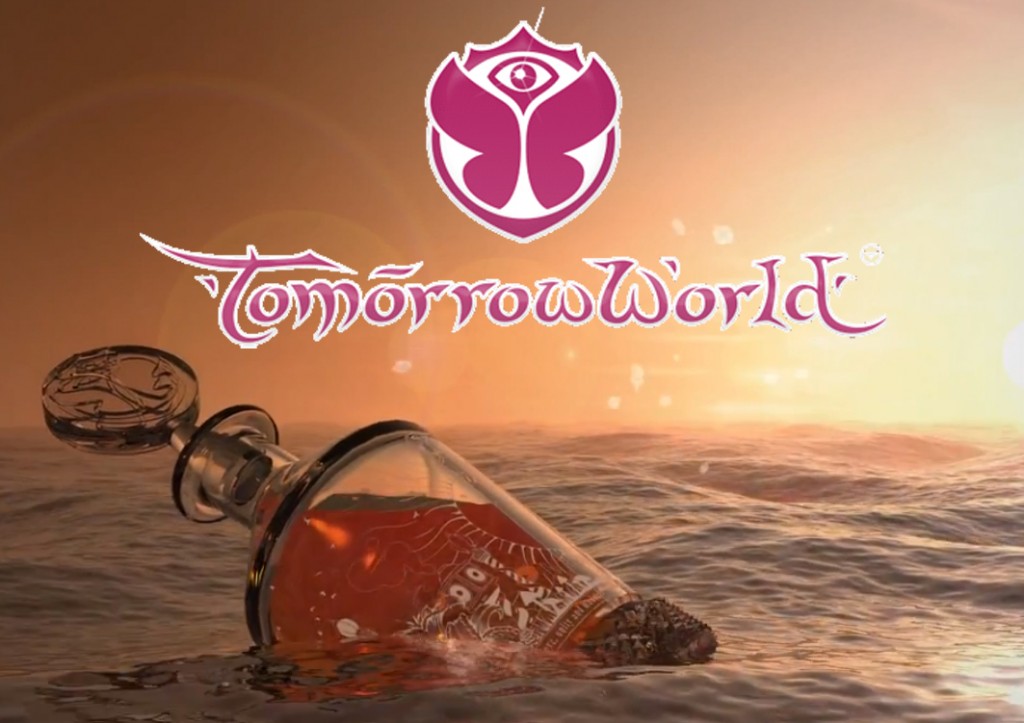 TomorrowWorld 2013 Tickets
Tickets for TomorrowWorld are still available. Get them here.
Full Madness Pass (3 day GA) – $347.00
Magical Friday, Incredible Saturday, Glorious Sunday Pass (Single day GA) – $127.00
Comfort Pass (Single day VIP) – $297.00
Are TomorrowWorld VIP Tickets Worth It?
We're still waiting on more reviews before we're ready to make a judgment call on how worthwhile TomorrowWorld VIP tickets are. Got an opinion on TomorrowWorld VIP? Drop us a line.
Here's what we do know about them though …
— More efficient access to the festival grounds, additional Comfort zones located around the festival near mainstages.
— Better viewing areas during headlining sets.
— Selection of hors d'oeuvres.
— Opportunity to purchase bottle service.
— On-site parking to the festival.
Keep in mind, essentially 1 day of VIP is nearly the same price as a 3 day GA pass. This option is ideal for people that would rather bask in luxury for a day than catch the full lineup — there must be a few out there.
TomorrowWorld 2013 Lineup
Ready for a complete overload of the senses?
TomorrowWorld Lineup Friday 27, 2013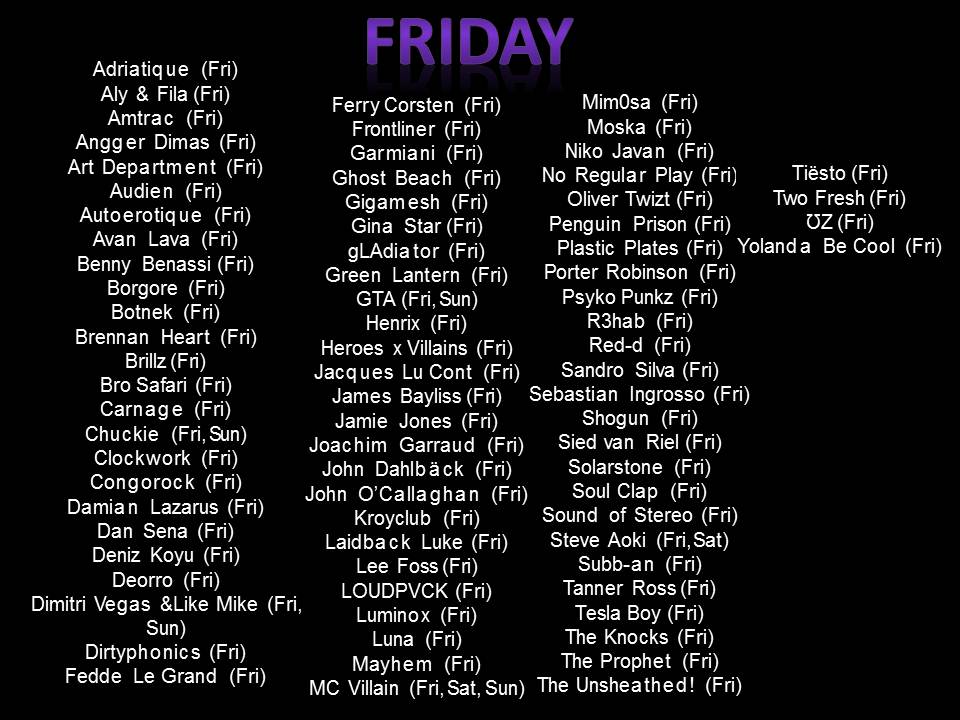 TomorrowWorld Lineup Saturday 28, 2013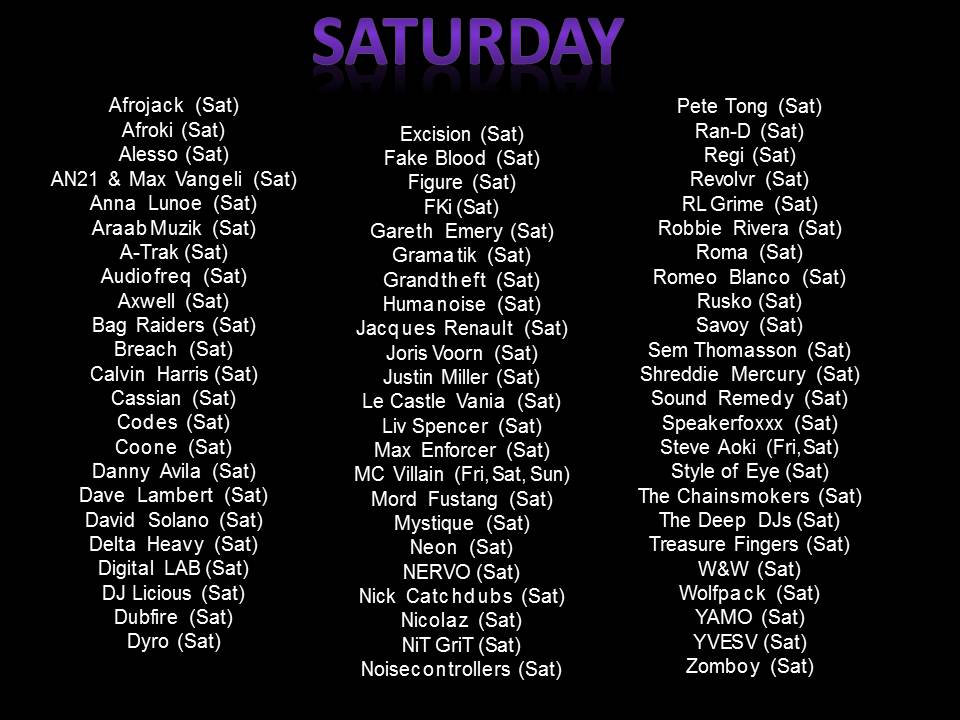 TomorrowWorld Lineup Sunday 29, 2013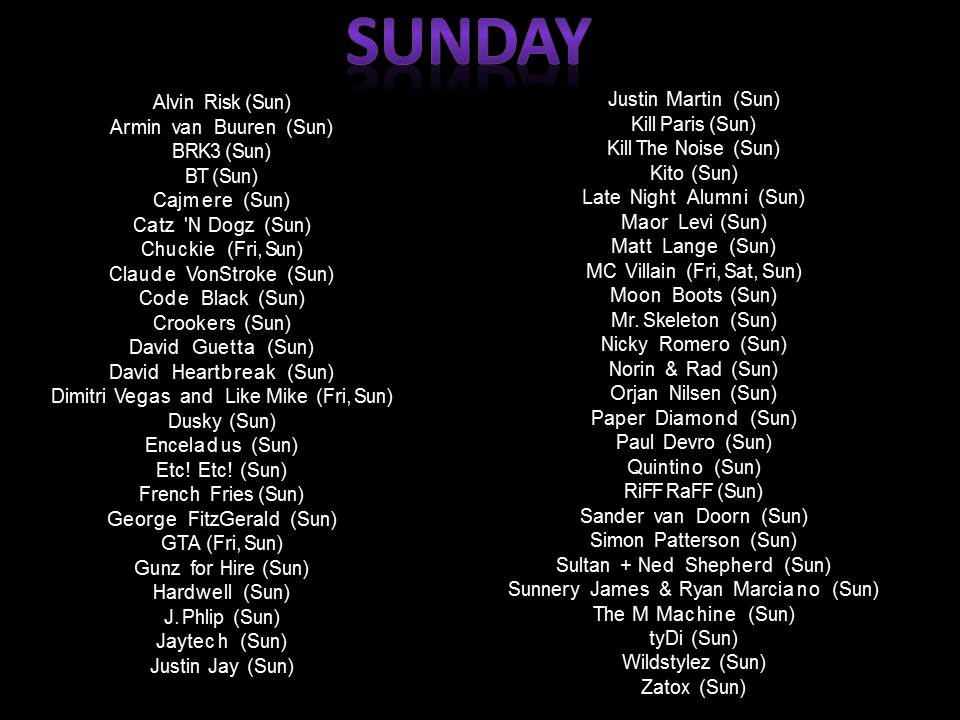 Travel Hymns' 10 Can't Miss Acts at TomorrowWorld 2013
— Claude VonStroke (Sunday)
— Justin Martin (Sunday
— Paper Diamond (Sunday)
— J. Phlip (Sunday)
— A-Trak (Saturday)
— Steve Aoki (Saturday)
— AraabMuzik (Saturday)
— RL Grime (Saturday)
— Borgore (Friday)
— Bro Safari (Friday)
The Super Ridiculous TomorrowWorld 2013 Movie
Linkin Park sample aside, this looks pretty heavenly.
Live Stream of TomorrowWorld 2013
Can't make it out to George this weekend? Keep up with the festival right here.