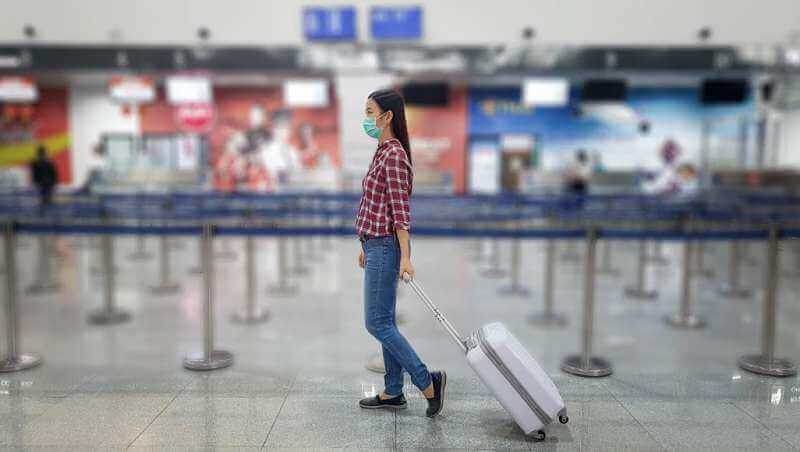 Since the coronavirus outbreak, the world has shut down, and many people were forced to cancel their reservations. Many events were cancelled, like the Eurovision and Tomorrowland and sporting fixtures too. The Euro2020 was postponed to 2021 and the Kentucky Derby horse race who was schedules to have happened this May, is now due to September.
However, the world cannot be on lockdown for long, and many people will choose to travel even though the virus will still be present. That means people need to change their behavior and improve their personal hygiene in order to stay safe.
Is it Safe to Travel During Covid-19?
Unfortunately, no one can be sure that traveling during the Coronavirus is risk-free. The best way to stay safe is if you put yourself in home-isolation with no way of catching the virus from other people. In order to lower your risk, you need to consider a few things, such as:
Elderly people are the ones most endangered from the Coronavirus due to complications. If you are younger 10-39, the virus has low fatality rates (only 0,2%), which does not mean that you have a lower chance of getting an infection; it is just a lower chance of the disease becoming fatal.
People that have pre-existing conditions have a bigger chance of complications with the disease. If you suffer from cardiovascular disease, diabetes, hypertension, respiratory disease, cancer and etc., you should think twice before traveling.
The Country You Are Visiting
Every country experienced different hits since the coronavirus outbreak. The worldwide numbers from Coronavirus rise steadily, but you should avoid the "hot zones" where there are many cases such as Italy, Spain, or the United Kingdom.
What Can You Do to Keep Yourself Safe During Travels?
If you still decide to travel, you need to keep some things in mind just to lower the chance of catching the Coronavirus. Personal hygiene is the top factor that can prevent such unpleasant things. If you apply the right measures, you can even stay in the same room with a person with Coronavirus and still not get infected.
Washing Your Hands Frequently
A recent study showed us that we touch our face 12-16 times in one hour. This means that the virus could easily reach your mouth, nose, or eyes. In order to minimize the risk, you need to wash your hands with soap for at least 20-30 seconds frequently. Since you will be traveling and staying on many high-traffic public places, you should wash your hands any chance you get. You should also consider getting hand sanitizer to get with at least 60% alcohol.
As we mentioned before, the Coronavirus will change our way we interact with other people. You need to establish a good distance between anyone you interact with. You might find it hard sometimes, especially in public places, but it is necessary to stay safe.
It is also a good idea to pack a few re-usable masks. Wearing a mask will prevent the virus from reaching your mouth or nose. However, you should apply the right behavior while wearing a mask. Some people can make the situation worse just because the mask might cause some irritations, which will lead to more frequent face contacts.
Clean frequently-touched Objects
There are few focused, frequently-touched objects everywhere you go. Since there are many people that touch the doorknob in the hotel, for example, you should clean it with cleaning spray or wipe. You should also check with the hotel stuff just to make sure your room is cleaned thoroughly.
If you decide to travel during the Coronavirus, you should avoid crowds, especially in closed spaces. If you are in a country with many coronavirus cases, you will increase your chance of catching the disease.
Will Travel Insurance Cover Costs if You Get Infected with Coronavirus?
If you are traveling to a foreign country and you become infected with the Coronavirus, your health insurance plan might cover your costs only if you arrived in the country before the coronavirus outbreak.
Most of the travel advisors have issued warnings against traveling to certain countries, but if you go there anyway and get infected with COVID-19, your health insurance will not cover any medical expenses related to the disease.
Traveling during the coronavirus outbreak is hard and almost impossible since most of the countries have closed their borders. However, the virus will not disappear out of the blue and it will take at least one year for a vaccine to be available. You should take the necessary precautions in order to stay safe and enjoy travelling without damaging your health.