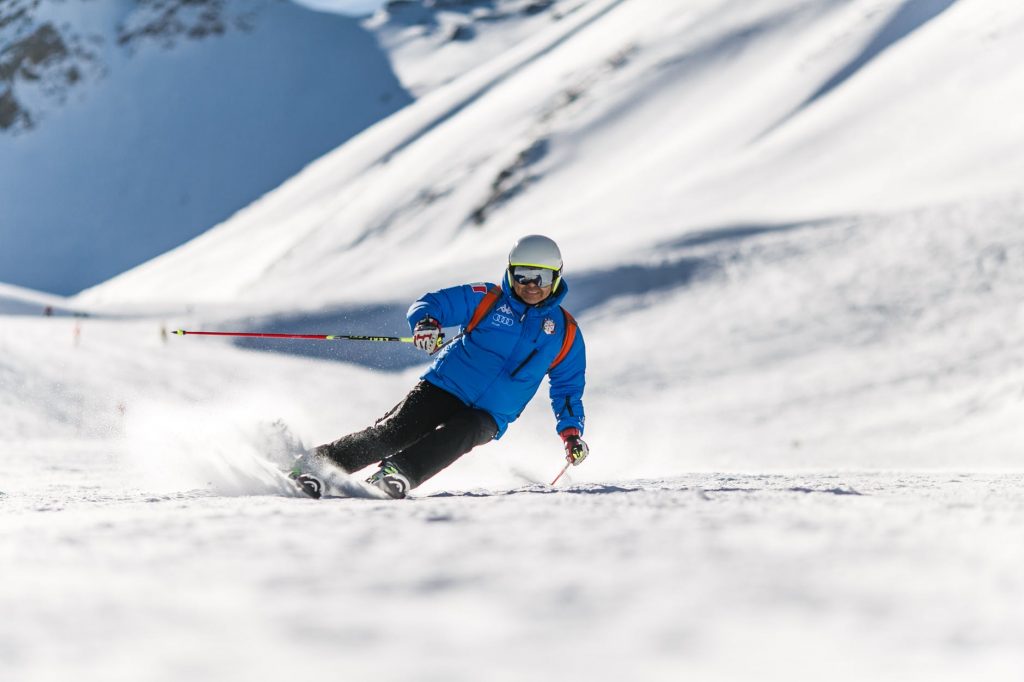 Skiing holidays can be glorious. Powdery snow glinting in the sun, a warm lodge to come back to when you're done, and an incredibly exciting new hobby to master…there's no doubt that skiing should be the discipline of choice for anyone looking for a little more "oomph" to their trip. Not all skiing holidays are created equal, though, and it's just as possible to plan a skiing trip wrong as it is to mess up in any other area of holiday planning.

That's where we come in. We're here to help you plan the perfect skiing holiday, from initial inception to travel. Obviously, we can't guarantee that you'll have a great time when you get there; that part is up to you. What we can do, however, is make the process of planning your holiday as painless and just plain fun as possible. Whether you're wondering where to go or deciding what to do, we hope this guide will be useful. Here's how to plan the perfect skiing trip.

Pick somewhere with a ski school

The first thing you should prioritise when you're planning a skiing holiday is, of course, learning how to ski. With that in mind, it's a good idea to pick somewhere that has a ski school. We recommend the Matterhorn Diamonds ski school in Zermatt. This beautiful resort is probably the most impressive in the world, and it's situated close to the picturesque village of Zermatt. You can enjoy private ski lessons and off-piste tutoring, so whether you're a beginner or an expert, this is the place to go.

Choose when to travel

There is no wrong time to go for a skiing holiday, but your preference will determine when you want to travel. Naturally, winter offers the most favourable conditions for your skiing holiday; that's when you'll find the snow at its most powdery in most prime skiing locations. If you don't mind putting up with slightly slushier slopes, early spring can also be a good time to go. Prices are often lower for these breaks, but the skiing is worse as a result. It's up to you.

Take your skill level into account

There's nothing worse than bundling the whole family into a van for a skiing holiday only to discover that one of you is significantly more experienced than everyone else. Pick a resort with plenty of options for beginners, intermediate skiers, and experts alike. If you don't balance these options well enough, then some people will inevitably end up feeling left out. Beginners will feel annoyed that all the slopes are too hard, while experts won't feel challenged enough. Be a mediator.

Choose the right accommodation

Many ski resorts have planned their accommodation positioning so that it's close to the slopes; if the one you've chosen hasn't, then you might want to reconsider your decision. Choosing the right accommodation for your holiday means you'll have to take into account a number of factors. How much are you willing to spend? Is convenience or comfort more important for you? What features do you need your accommodation to have? These are all things you need to consider.

Don't neglect self-catering

Everyone knows that one of the ways many skiing holidays rack up the cost is through expensive meals. You don't want to pay through the nose every single time you want to eat, so consider going self-catered. Self-catering is a great way to save money, it allows you to bring some comforts from home, and it's a good way to make sure you're staying healthy while you're on holiday (if that's what you want). Just make sure you find somewhere warm and dry to eat.

Book at the last minute

We know this tip sounds crazy, but trust us – many ski tour operators and instructors like it when you book at the last minute. This is the time when many of them are offering hugely advantageous deals to try to hook in those last few customers, so that's when you're going to get the best bang for your buck. There is an art to this; while the booking itself should be left until the last minute, your preparation absolutely shouldn't be, so keep a healthy balance.

Book well in advance

"What?" you say. "But you just told us to book at the last minute!" You should definitely still do that, but if you're not going to book at the very last minute, make sure you leave plenty of time for your booking. That middle period – around six months before your holiday – is fertile ground for hiked prices and more expensive deals all around. You should either book well in advance of your holiday or book right at the final moment, but don't book in between.

Swap your currency early

Airport currency exchanges are notorious for offering terrible rates. If you want to get the best possible deal on your currency – and you absolutely do, believe us – then you need to make sure you're hitting up currency exchanges early and not leaving this aspect of your trip until the last minute. Hit up a currency comparison site and make sure you're getting the best possible rates on your currency. Many high street exchanges offer good rates, as do many online outlets.

Try an all-inclusive trip

All-inclusive trips might seem expensive on the surface, but the truth is you're probably saving a huge amount of money by not having to buy your own meals or your own transport. A lot of stress can be avoided by going all-inclusive; you're not worrying about where every small detail is going to cost you money, so you're free to relax, enjoy the slopes, and indulge in the aspects of your holiday that you've saved money on.