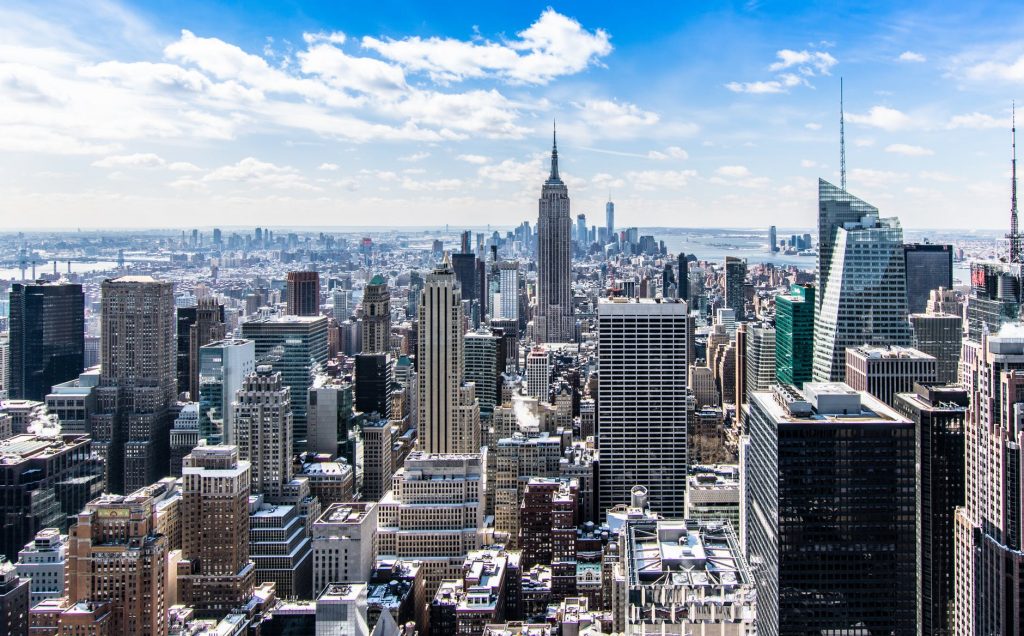 Let's face it, most of us would love to spend a bit of time travelling to New York City. We would love to see all of the sights and visit those tourist hotspots. But what are the best places in New York City to visit and what are the best things to do? Read on for more information!
Visit Central Park
There's no doubt about it, you just have to visit Central Park when you're in New York City. This park spans an impressive 843 acres and seems to have something for everyone. The Park is not just home to large green areas that are ideal for picnics it's also home to children's play parks, a zoo, gardens and a theatre.
Spend as much time as you want taking a stroll around the park, there's a lot to see and do. Aside from being a tourist hotspot, Central Park is the ideal place for locals to walk their dogs, enjoy a jog, or simply escape from city life.  Come rain or shine, the Park is accessible to everyone and should be one of your first stops on your trip to New York City.
Book an Amazing Place to Stay
There really are many amazing places to stay in New York City and you may have trouble deciding where you should rest your head at night. While some people like to book into some of the world's most famous hotels, there are those who like to save some money. The good news is that you'll have an easy time finding NYC accommodation that fits your budget. Westgate in Midtown Manhattan, for one, offers value for money and a location that's near tourist and shopping destinations. Discover the hotel today. Making use of a Voyage Prive deal offer, for example, means you have more money to spend on those must-visit tourist spots.
Take a Trip to Brooklyn Bridge
Wake up early in the morning and make your way to Brooklyn Bridge, one of the world's most famous bridges. Standing an impressive 271 feet high and ideal if you love to take a walk somewhere special, the bridge is open to foot passengers.
You will need to make your way to the intersection of Boerum Place and Tillary Street to find the entrance to the walkway. Alternatively, you can make your way to Washington Street so you can access the walkway via the underpass. You should be prepared to get a little cold as you cross the Bridge as the winds can and do get up! Just so you know, Brooklyn Bridge is pretty safe to walk across as it's usually very busy until about 10pm, so free to go as and when you please.
Enjoy Something Tasty at the Minetta Tavern
Located at 113 MacDougal Street, the Minetta Tavern is a wonderful place to dine. Home to some very tasty steaks, the meat-eater in you needs to visit the Tavern at least once. Stylishly and elegantly decorated the Tavern can get very busy from time to time so you may want to reserve a table in advance.
New York is a bustling ever-changing place to visit and is one of those destinations you need to explore at least once in your life. When you have the chance to visit the city that never sleeps make sure you enjoy yourself by visiting all of the amazing locations suggested above, you'll have a great time.