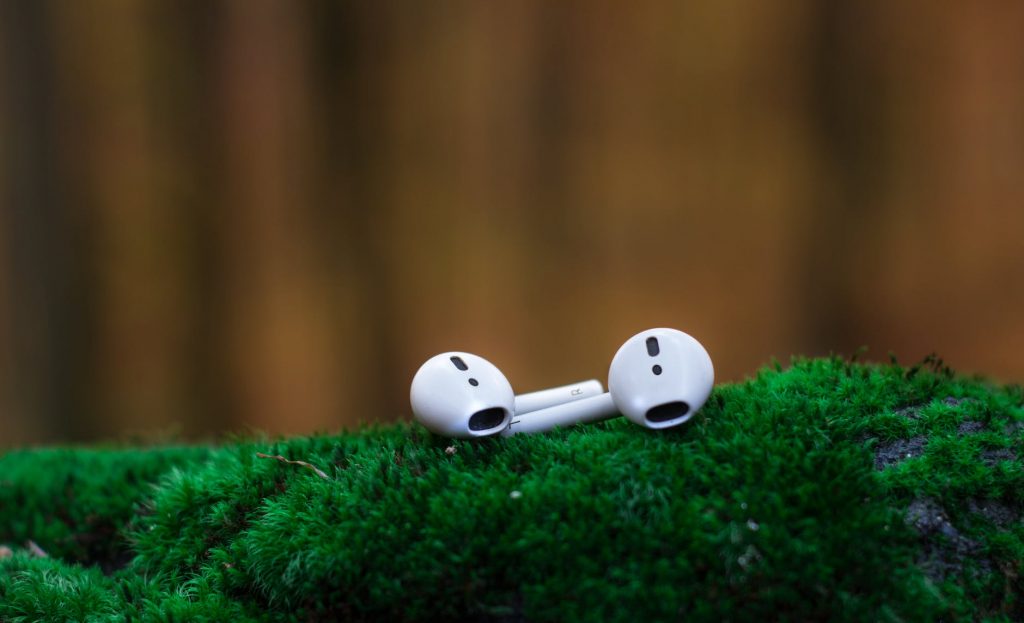 We've all been there – it's someone's birthday, graduation or even Christmas, and it managed to sneak up on you. Again. You need a great gift, and fast, but you don't want to resort to the dreaded scented candle or a random gift card. 
Why not offer the gift of technology? That's right, tech and tech-adjacent devices make excellent presents, especially if the giftee is into that. There's something techy for everyone in your life, so don't despair. The perfect gift may be an overnight shipment from Amazon away.
Here are some of the best tech gift ideas that anyone can enjoy in the new year!

Instax Mini pastel cameras
The fun, pastel and portable instant cameras from Fujifilm have been a favorite for Christmas presents since their launch in 1998. But it was the new, playful and colorful design brought out in 2012 that made this product a hit success with teenage girls and a very trendy item to own.
Instax Mini made instant photography cool again, which is a big feat in a world viewed entirely through the lens of a digital camera. The Instax is cute, colorful, portable, and most important – instant! There's no need to wait to develop or print out your photographs, because it pops out your favorite memories on the spot. It's the ideal present for spontaneous adventures.
Best for: teenagers

A yearly Netflix subscription
Do you know anyone who doesn't love Netflix? Or binge-watching shows, in general? Me, neither, which is why it makes the perfect gift. It's probably one of the easiest on the list, because it's not that individualized to anyone's tastes. In fact, you can probably consider this your Christmas list sorted for 2020 – just get everyone a Netflix subscription! Done!
No, but seriously, this is a good gift for the people who have everything. So what they would have bought this for themselves, anyway? It still beats getting a gift card and this way, you know for sure they'll love it.
It's an even better gift for that one friend who keeps complaining about how much they hate cable and how much it costs. Give them the gift of cord-cutting – they will be forever grateful.
Best for: literally anyone

Ring doorbell
If your pal is concerned with security, frequently have their Amazon packages stolen, or they're away from home a lot, then brighten their day with a smart doorbell. This baby will make their dreams come true, as it allows one to have greater control over the security of their household.
A smart doorbell, like Ring, for example, is equipped with a nifty little camera. The system is also linked to your phone. That means that every time someone rings your doorbell, you will not only be notified on your phone, but you'll also get footage of who is currently in front of your door.
And that's not all this does – it also comes with features that enable you to speak to your visitors, via your phone. Plus, you can set motion detectors, so you get notified whenever there's movement in front of your door. That's really handy to see which neighbor steals those Amazon packages.
Best for: homeowners

Disposable cameras
Similarly to instant cameras, disposable cameras have fallen by the wayside in recent decades, thanks to the immense popularity of digital cameras and smart phones. Who needs a crappy disposable camera, when we've all got our phones, right?
But there is a nostalgia and a fun factor to disposable cameras that have people picking them right up again. Disposable cameras have become a sentimental favorite for special occasions such as vacations or weddings.
It's a way to mark the event in a unique and personal way. Plus, then the photographs can be developed and collected in a dedicated album or arranged in a collage or beautiful frames.
Best for: travelers, middle-aged people

Apple AirPods
When have we reached a point where normal headphones aren't enough anymore? No idea, but even if you're content with sticking to your outdated, wired headphones (how uncool), a trendier person in your life may be looking to update.
And you've got the perfect gift for them: a brand-new pair of Apple AirPods. Or a cheaper knock-off version.
AirPods are wireless headphones. Their appeal isn't immediately clear to the less trendy of us – won't they just get lost? And it's yet another thing you need to charge.
But on the bright side, you never have to waste time untangling headphone wires, which probably shaved days off our lives.
Best for: music lovers

Nintendo Switch Lite
Do you have a game aficionado in your life? Have they ever wished their Nintendo Switch was portable? Because now, it is! This latest version of the console is handheld, so they can take it anywhere their little heart desires: at school, work, on the bus, in bed, in the bathroom, and other borderline inappropriate or uncomfortable places.
The good news about this is that it also comes in several bright, super cute colors, so you can even make it a somewhat personalized gift by choosing the giftee's favorite color. How thoughtful of you!
Best for: your nieces and nephews

HP Sprocket Portable Printer
The great thing about phones and digital cameras is that they produce high-quality, very customizable images. The trouble with phones and digital cameras is that they are not Polaroids, and you can't have an instant hard copy, unless you print them out on a printer. But not everyone has one at home, and it's obviously cumbersome to travel with.
That's why companies have come out with portable printing devices for your phone or camera. No bigger than your standard smart phone or power bank, a portable printer connects to your device and allows you to print out your memories right on the spot, turning virtually any camera into an instant one.
It makes an excellent gift, because it has numerous practical applications and can change the way you take photographs and how you display them. HP has one with an adorable, Jetsons-esque name, so you can check that out.
Best for: Millennials

In conclusion
As you can see, gift giving does not necessarily have to be a headache. In fact, you can probably buy some of these right now and have a stash all ready for next year. If not, you've at least got a handy list.
There's something for everyone if you make the inspired decision to turn to technology for all of your gifting needs. Some of these are techier than others, some are super useful, and others are downright silly. But that doesn't matter. The only important thing is for your giftee to be happy and for you to not have to do a panic shop the night before Christmas.