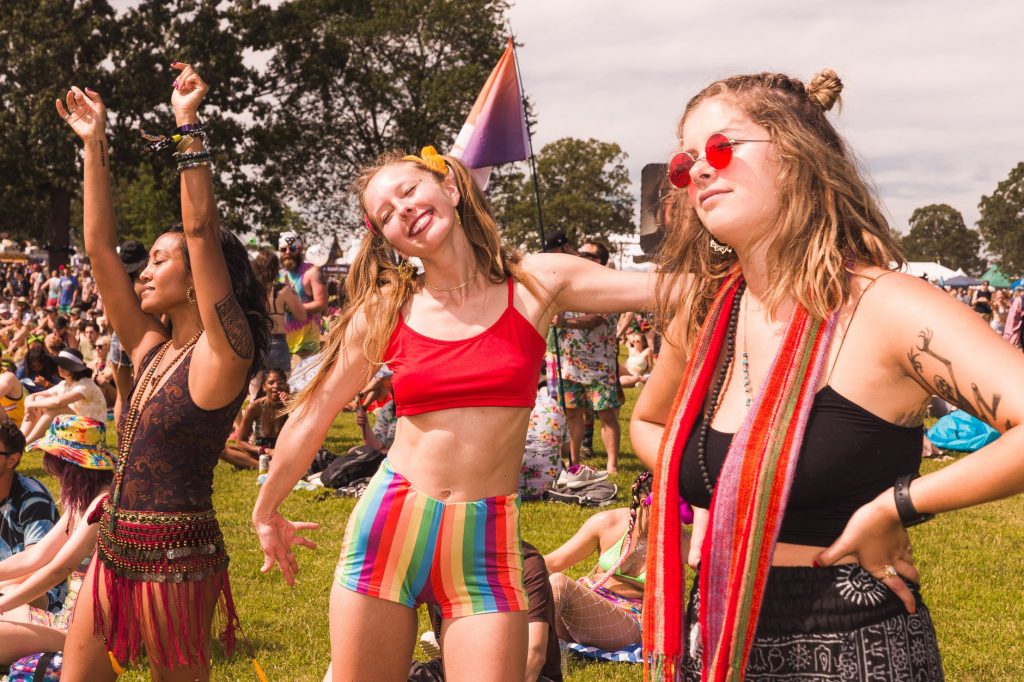 If your idea of what a festival is like is from images of mud-soaked hippies at Woodstock, think again. 

You don't have to live like a hobo in a tent to go to some of multi-day music or cultural festivals in the US. If you like the comforts of home, but also want to experience some live music and great food, then take home with you.

What I mean is you should think about renting an RV to travel around the country to take in the festivals that happen every year.

Before you book your tickets, check out Parked In Paradise to learn everything there is to know about RVing. If you're new to motorhomes, there is valuable information that will make your trip go off without a hitch.

Coachella – Indio, California

Over two weekends per year, music lovers flock to this hidden gem of an area of California. Top names in the music biz can be seen as well as many up and coming artists.

Camping at Coachella in a camper is possible which makes it top of our list of festivals you should check out in an RV.

There are stages all across the Polo grounds with every type of music imaginable. If you don't like the headliner, fear not, there is sure to be a band that you will love playing there.

Burning Man – Black Rock Desert, Nevada

Leave any prudishness you may have at home if you plan to come to this unique festival.

There is no easy category to fit Burning Man under so it pays to just come and experience it for yourself. It is a mix of hedonism, a dystopian future and hippy commune all rolled into an irresistible package.

It's like a theme park for those that are looking to live an alternative lifestyle for a few days before returning to their button-down lives back home. There are devotees that look as ordinary as anybody in their everyday lives that become something like a character in a Fellini movie once they arrive there.

It's not for everybody and some of the sites will be shocking to those with delicate sensibilities, but if you can let yourself go it is worth it.

Bonnaroo – Manchester, Tennessee

This festival is a treat for the foodie and music lover. It features some of the best in pop and indie rock music as well as some of the best food trucks in the country.

From BBQ to blues, there is something for everybody. There are activities like yoga and outdoor movie screenings for when you want a break from the music. There are even stages and small venues for stand up comedy.

It isn't cheap to stay there as tickets are quite expensive. When you think that you can see up to 50 bands, then it almost seems like a bargain, however. Another advantage of taking an RV is that you can save on food costs. Eating at the festival is pretty expensive.