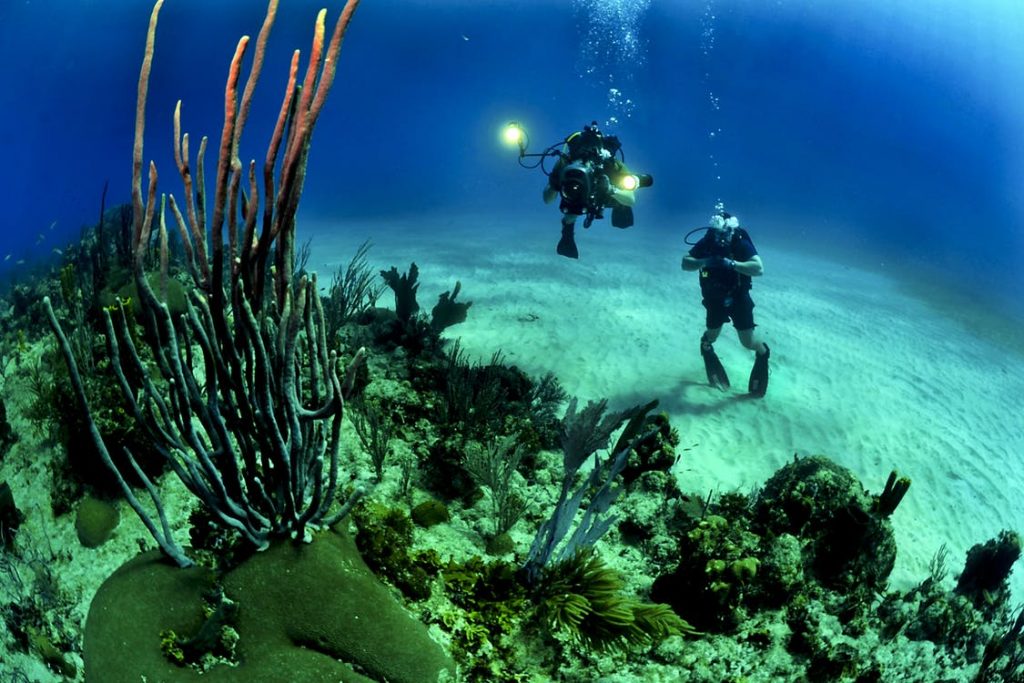 There are a number of places around the world where you can scuba dive. But North America happens to be home to some of the most breathtaking dive spots. From beginners to experts, you can find an amazing dive in North America for all levels.
Gran Cenote – Riviera Maya, Mexico
Mexico is known for some of its gorgeous spots. This diving spot gives divers an up close view to the beauty of their sea. The cavern dive is perfect for beginners thanks to its shallow and amazingly clear waters. You will be sure to find snorkelers in the area as well. But the scuba divers get the real experience as they get to explore all of the stunning rock formations in the sea, just off of the shore of Mexico.
Keahole Point, Hawaii
Located on the Big Island of Hawaii, sits Keahole Point, a popular spot to scuba dive and get the chance to swim with mantas. You might even spot a manta with a wing span of up to 16 feet. The waters are a little shadowy so it can be quite the eerie experience swimming with these creatures.
Point Lobos, Carmel, California
The coast off of northern California is gorgeous and if you get the chance to dive at Point Lobos, you should go for it.  Not too far from Monterey, only 15 divers are allowed to dive in these waters each day. This is to help protect the amazing reef structures and kelp forests at the dive spot. But, when you do get the chance to dive there, make sure to keep your eyes open, as  you might get the chance to see and even swim with harbor seals.
Cocos Island, Costa Rica
This dive in Costa Rica offers a lot of adventure as it takes 36 hours by boat from Costa Rica just to get there. And, visitors are often strictly regulated. The dive trip could last several days, but it is well worth it. You will get the chance to spot sharks, dolphins, mantas and a variety of rays. Plus, you can swim near the amazingly beautiful reef system where you can get the chance to spot an octopus or eel.
To check out more great places to dive and to see reviews, go see this page.