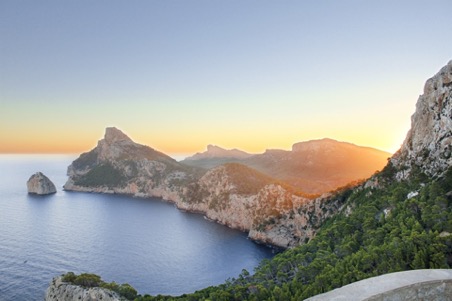 We all need to get away from time to time, take a break and recharge our batteries. It is a chance to visit new places and experience new things. Reconnect with family and friends and build new memories together.
There is for Spain being the destination of choice for so many Brits each year. The weather is certainly better than in the UK, and the flights are reasonably priced and short. But the most attractive thing about Spain is that it has something for everyone. Whether you are travelling with children, looking for a romantic get away, seeking an adventure or looking to celebrate with friends, it has it all. Just take a look at some of the popular Spain tours and you'll quickly realize its true.
The culture in Spain is so varied and beautiful, from art and history to magnificent landscapes and experiences with good food and activities to try. You might find you never want to leave.
Choose island life in the Balearics
A great place to start when choosing where to go is the Balearic Islands. Made up of 4 main islands, Mallorca, Menorca, Ibiza and Formentera each island has its own vibe depending on what you are looking for. But all have the beautiful weather and sound and sights of the ocean as a backdrop. There are many reasons the British love this place.
Of course Ibiza is well known for being the place to go to party, but it is not all about clubs and dancing the night away – although there is certainly plenty of that. It also has this long-standing hippy chilled vibe, mixed with a sense of luxury and relaxation. Young and old will fall in love with this place.
For a more relaxed feel, and a chance to really escape day to day life, then Menorca could be for you. The most laid back of the islands, and superb for families. It is quiet, peaceful and has unbelievable beaches and fantastic local food to try.
Of course if you want a real slice of paradise, then look no further than the island to the south of Ibiza, and completely reachable by boat as a day trip, Formentera. You will think you have stepped into the Caribbean, the water is clean and clear, the beaches sandy and white and the coastline beautiful. For more ideas on things to do on the beautiful island Balearity is here to help. Of course we must not forget Mallorca as a great place to visit too.
Mallorca is perfect for families and couples looking to relax
The largest of the Balearic islands is Mallorca, and is ideal for families or couple who need to take some time out from the day to day stresses of life. The island is incredibly beautiful and has amazing landscapes and coastlines to explore.
The weather is known to be nice most of the year, perfect for exploring the 262 beaches on the island. There are also plenty of picturesque little villages to stop and take in the surroundings with a cold drink or a bite to eat.
The capital of the island, Palma, is also well worth a visit, with amazing architecture and narrow streets in the Old Town, it is a shoppers paradise. The food is amazing as well, with special Mallorcan dishes such as  'sopas mallorquinas' and 'frito de matances' are a must try.
A hen do to remember, Marbella is great for girly getaways
If you're tasked with organising a hen or bachelorette party for the blushing bride, look no further than a hen weekend in Marbella.
There are so many good ideas available in the Costa del Sol, the girls will be talking about it long after. A Marbella hen do will top any other. Not far from Malaga, Marbella is full of glamour, amazing weather, long sandy beaches with crystal blue water and a night life that is buzzing.
Activities can be planned an arranged for you with professional companies. The only tricky part will be choosing what you want to do.
You can start the day in style with a champagne breakfast, to get yourself ready for the fun festivities. Then you can add a little spice by hiring a cheeky butler to serve you and your friends, or maybe opt for some special cocktail making lessons.
And for something extra special, why not take the party on board a yacht or catamaran. Set sail from Marbella and head up the coast for some beautiful sea views that will make the bride feel extra special.
Find your passion with a new Spanish adventure
Once you have chosen your location, and travel arrangements are sorting it is time to decide what new experiences you will have when you arrive, aquí you can find everything you could possibly wish to try across all parts of the country, there is a huge amount of inspiration. From cultural trips to visiting some of the best golf courses in the world, and all the food and drink experiences you could wish for, you'll leave Spain with some fantastic stories to tell. What are you waiting for?