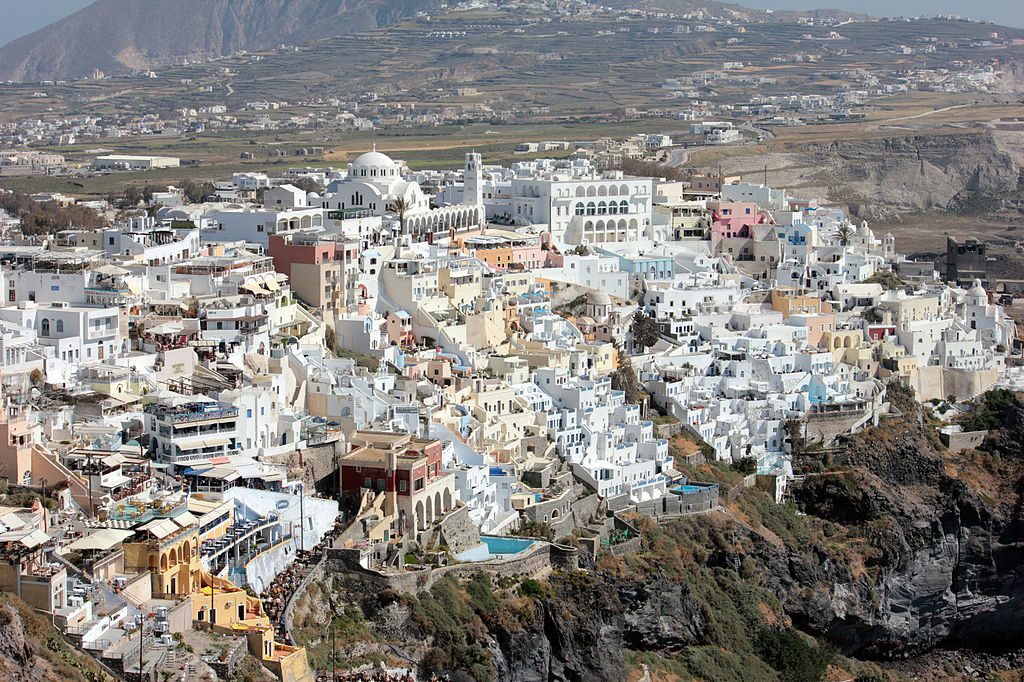 The gorgeous and unforgettable Greek island of Santorini could be the perfect place to plan your next chill vacation or wild weekend. Whether you are traveling with friends and hoping to party or you are hoping to enjoy a quiet getaway with your significant other or your family, Santorini really has it all. In addition to spectacular views, there are loads of things that you can plan to do, so continue reading to discover more about why Santorini is such a popular tourist spot.
The Villas
When it comes to planning where you will stay during your time in Greece, it is definitely worth looking into the many villas in Santorini, such as the stunning BlueVillas Collection. Tourists who have stayed at Santorini luxury villas have nothing but wonderful things to say, as this type of accommodation will make you feel as though you are royalty. Imagine staying at one of the Santorini villas where you will be able to wake up to panoramic views, swim in pristine infinity pools, and enjoy extras like daily maid service, daily breakfast, and modern living areas that have everything from a home cinema to wireless internet and much more. You won't want to leave!
The Great Outdoors
Let's face it, once you are in Santorini and you see just how beautiful it is, you will not want to spend your days inside. Instead, you will be ready to head out and explore the great outdoors. If you are a nature lover, you will definitely be in paradise, as there are many places where you can hike, take a sailboat and watch the sunset over the water, and spend time in vineyards and on beaches. If you are looking for an active holiday away from it all, Santorini will not disappoint.
The Beaches
No discussion about Santorini would be complete without talking about its beaches—it is an island, after all! The amazing beaches throughout the island are the perfect place to relax your cares away as you soak up the sun beneath stunning cliffs that rise high above you. And it goes without saying that the water is stunning and inviting as well! Be sure to check out Kamari, which is Santorini's biggest beach. It features volcanic sand and views of the mountain known as Mesa Vouno. Or you could check out Red Beach, which is located close to Akrotiri's ancient ruins. Red Beach has dark red sand, while Perissa, which is a protected cove that is perfect for swimming, features black sand.
The Nightlife
Whenever you are planning a wild weekend getaway with your friends, you want to be sure that you will be heading someplace that has a vibrant nightlife, and Santorini certainly does not disappoint in this area either. You can find bars with fantastic cocktails and equally fantastic views, and there are jazz bars where you can enjoy live music and drinks too. Or you could check out the exciting and hugely popular club scene where you will find beautiful young people partying the night away. You might even spot a famous celebrity if you are lucky! So, have a few drinks, head out onto the dance floor, and have the time of your life until the morning comes.
With so many luxurious places to stay, exciting things to do, and beautiful places to see, it is no surprise that Santorini is one of the most popular destinations in Greece, as well as one of the most beloved island destinations on the planet. So, get ready to have the wild weekend that you will never forget or the chill vacation that will help you recharge your batteries!