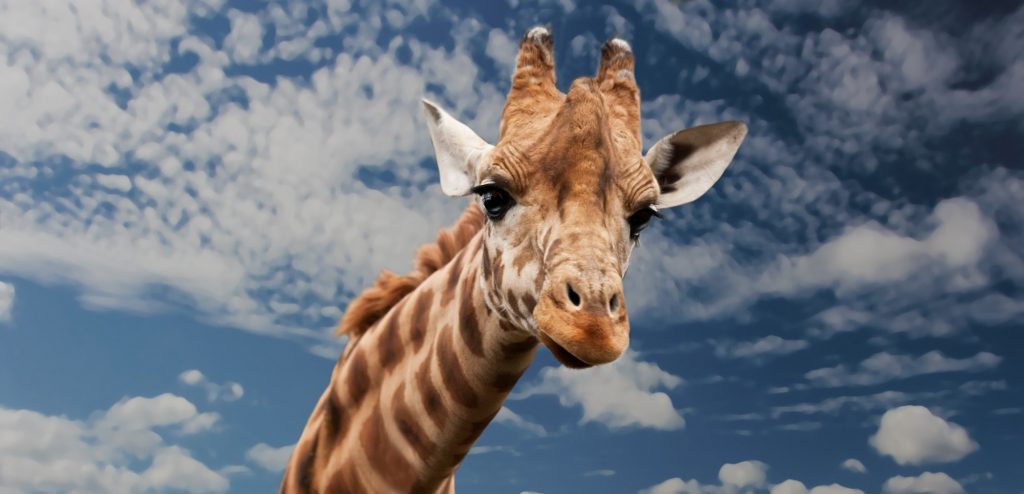 Each year, about 30 million tourists visit Africa, and about 15% of them are there for just personal reasons.
If you're going to be one of the millions of people going there for tourism, you have to make sure that you check out some of these parks to take a safari.
Going on a safari is one of life's greatest adventures. Here are the top 9 absolute best safari spots.
1. Massai Mara National Reserve
The Massai Mara National Reserve is in the southwest portion of Kenya.
This is one of the coolest safari destinations that covers 580 square miles (1,500 square kilometers). This reserve is where the Big Five call home. There are all kinds of big cats here, so you'll definitely get some excitement on your safari.
The reserve is one of the best places to see lions in their natural habitat.
On a safari, you'll also be able to see traditional Maasai villages and also get to witness the Great Migration if you go at the right time.
If you go during July and October, the migration will consist of about two million wildebeest, zebras, and other antelopes that cross from Tanzania to Kenya.
If you want to witness this, check out these top luxury safari lodges today!
2. Chobe National Park
Chobe National Park is in the north corner of Botswana, and it has four different ecosystems in it.
This means there are all kinds of wildlife to be found here. The park's Savuti Marsh also has one of Africa's highest concentration of wildlife that is there year-round.
If you wanted to see elephants on your safari, you'll be able to see them at Chobe, as it's famous for them.
There are about 120,000 estimated elephants living within the borders of this park. The best time to visit it is between April and October during the dry season. During this time, you'll be able to see all the animals gathered around the watering holes.
3. Bwindi Impenetrable Forest Reserve
In the Bwindi Impenetrable Forest Reserve, you'll see lots of mountain gorillas, and it can be difficult not to stare at them.
Half of the world's gorilla population lives in this forest, and it's definitely a highlight of the park.
There are volcanoes, waterfalls, and forests all shrouded in mist from the mountains. Along with the gorillas, there are also all kinds of other animals to see.
4. Etosha National Park
Etosha National Park is located in Namibia, and there are all kinds of exciting safaris that you can see that.
This park offers rugged coastlines, beauty, and ever-changing landscapes.
You'll find some of Africa's tallest elephants here, as well as other animals like the cheetah, black rhino, and other big cats.
There are lodges around the park that will offer safari tours included with your stay.
5. Hwange National Park
Hwange National Park is located in Zimbabwe. The landscape ranges from a semi-desert to some lush highlands. There are also lakes and forests in this park as well, making this one of the largest national parks in the northwest.
You'll find lots of elephants here as well as the Zambezi River, Victoria Falls, and other watering holes that attract all kinds of wildlife.
For an extra tip, there is an underground viewing area called the Hide that will give you an up-close and unique view of the animals.
6. Kruger National Park
Kruger National Park is in the northeast section near the Mozambique border. This may be one of the most famous of South Africa's game reserves.
You can find The Big Five here. If you want to see the vulnerable cheetah and some elusive smaller cats, this will definitely be the place to do it.
If this is your first time visiting Africa, this is a good choice. There are all kinds of accommodations here and a well-maintained road system.
7. Volcanoes National Park
The Volcanoes National Park is landlocked in Rwanda.
This consists of a misty rainforest with forested volcanoes as well. There are endless grasslands and beautiful, calm lakes.
The upper slope of the volcano comprises three more national parks, where you'll also be able to see 350 strong mountain gorillas.
8. Serengeti National Park
The Serengeti National Park may be one of the most well-known national parks in Africa. It's located in Tanzania and shares a border with the Massai Mara National Reserve.
The Serengeti has all kinds of grasslands that will be perfect for your safari photos. There are also random acacia trees that shelter zebra and antelope.
This is an open environment and has a lot of predators in the reserve. If you want to watch some action between lions and cheetahs, this is the place to be.
This is a huge park, and the best time to visit is from November to June to witness the Great Migration.
9. South Luangwa National Park
Lastly, the South Luangwa National Park is great for walking safaris. This is located in Zambia, and you'll get a chance to get up close and personal with some of the wildlife here.
You'll see all kinds of healthy elephants, antelopes, and lions.
There are also hippos, Nile crocodiles, and 400 different species of birds. This may also be the best place in Africa to see wild leopards.
Find More Safari Spots to Visit Today!
These are only a few of the best safari spots to visit, so make sure you book them today!
Make sure you book with a reputable safari company to get the best and safest experience possible.
If you enjoyed this article, make sure you check out our website for others just like it!