It is almost that time of year! The Sturgis Motorcycle Rally is right around the corner and this year is big. The 75th annual rally is bringing some big names to the concert stage in South Dakota.
Sturgis' Buffalo Chip is the home to the best concerts during the rally. This is the place to be to party it up in Sturgis and rock out to some of your favorite artists. The rally brings in a lot of celebrities and lasts for multiple days.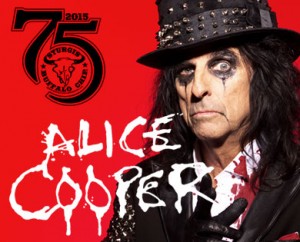 Starting on August 1st, Alice Cooper will be headling to kick things off. If you are more of the country type, check out Brantly Gilbert the following day. On August 3rd, you can go back to your rock roots and scream along to Godsmack.
Starting August 4th, some really big name acts will take the stage starting with Lynard Skynard. Shinedown, Social Distortion, Styx and Def Leppard will also hit the stage that week.
As you can see, even though it is mostly rock bands, there is a wide variety of bands. There are some old school and new school acts, but all will offer an exciting show. It can get pretty crazy during the concerts, but it is all in good fun.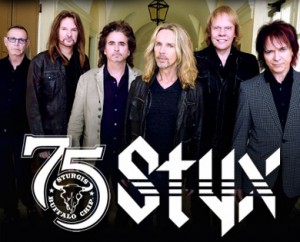 Sturgis is always known to have some killer rock shows. The weather is usually pretty nice and not very hot so it is the perfect vacation to escape the heat. All of the concerts are out doors and has plenty of room for people to come and enjoy some great music.
All photos courtesy of Buffalo Chip.