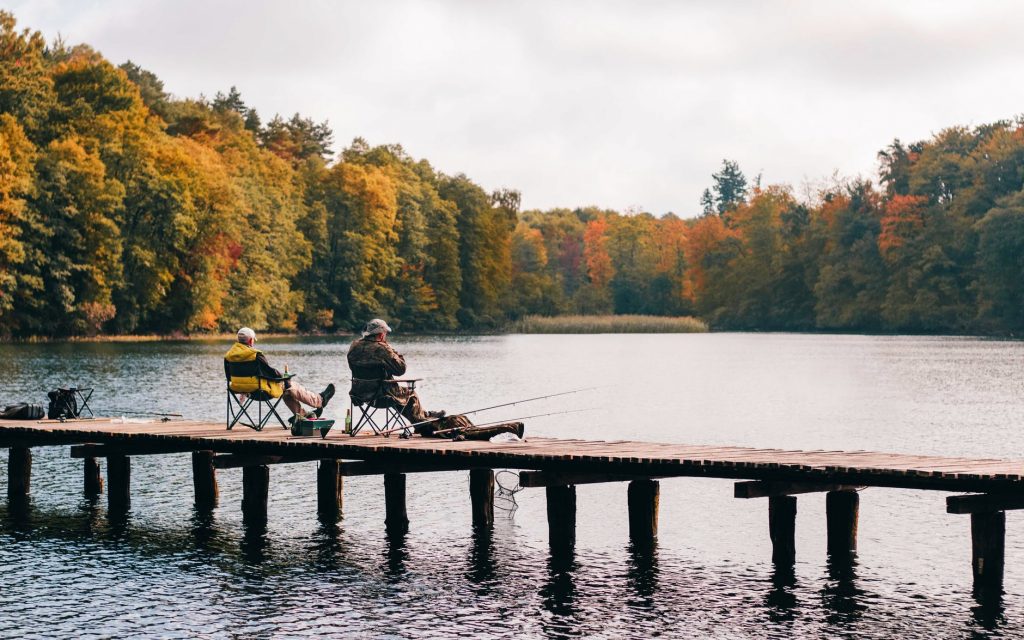 Going on a fishing trip is an excellent way to spent stress-free time in nature, either alone or with friends and family. The most difficult part of fishing is packing correctly. Forgetting something at home or ignoring the specifics of your fishing location can lead to unsatisfying results. 
Here's what you need to know when packing for a relaxing and rewarding fishing trip.
Finding a Good Fishing Spot
Before making a packing checklist for your next trip, you have to think about the location. The nature of the fishing spot may determine what kind of gear and equipment you need. If you pick a saltwater location, whether the ocean or an inlet river with high salinity, you can expect your experience to be more challenging. Since saltwater fish like tuna or marlin are large fighting fish, you need strong gear to reel in your catch.
If you decide to fish in freshwater, you can expect a more relaxing experience, but also a lot more freedom of choice when it comes to location and gear. You can fish in freshwater lakes, ponds, streams, and rivers from the shore with a simple set up. Freshwater fishing is not as adrenaline-filled as saltwater fishing because most freshwater fish is small, but it can still be thrilling. Get musky reels and you can expect an impressive catch as musky is one of the largest freshwater fish you can find in lakes and rivers across the country.
Establishing Essential Needs
Familiarize yourself with your chosen fishing location by reading local tourist guides and fishing magazines, blogs, or forums. This should give you enough clues about what to expect from your trip. How is the weather this time of the year? How close to the fishing spot can you park?
Also, check whether there are any facilities nearby. Can you rent a boat? Is there a campground with showers and bathrooms? Any supermarkets in the area? In general, even if you're not fishing in a remote location, it's essential to bring food, snacks, and drinks, so you can settle comfortably in a spot for several hours. Don't forget sunscreen and sunglasses.
Gearing Up
The reason why it's so important to research your fishing location is that you need to know in advance which species you're targeting. You cannot catch saltwater fish and freshwater fish with the same bait, so you need to bring bait that is likely to work with your target species. Showing up without knowing which kind of fish are in the water is the worst mistake you can make.
By knowing the target species, you can determine what equipment to bring. Gear is crucial when it comes to efficient fishing. Read on fishing tips or tricks for the species you are targeting, and you are likely to find recommendations for proper gear. Besides good spinning reels, you need a fishing rod that can support the weight of your target species. Bring fishing lures; these artificial baits can prove useful. You also need a tackle box to store your bobbers, sinkers, hooks, lures, pliers, and any other small tools.
Not paying enough attention to your packing list can ruin your fishing trip. Use the tips above to make sure you've covered the basics.