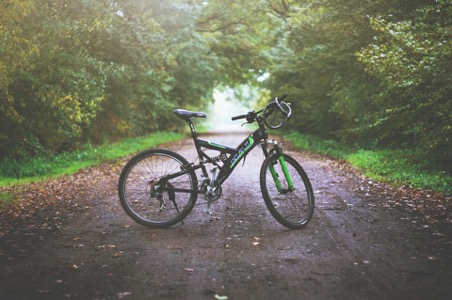 Do you know what the perfect combination between exercise and fun is? The answer is to practice mountain bike (MTB) activities in Mallorca because this is a unique place in the world, with the ideal environment to practice mountain biking and other outdoor activities with different levels of difficulty. You can contact with different services and local guides who know the most fascinating routes in Mallorca.
No experience at all? You would start in an initiation route with MTB, visiting beaches and markets and learning different techniques of riding MTBs
What does Mallorca offer?
You can rent all kinds of bicycles, depending on the activity, route, needs or personal preferences. You can rent a BTT to cover an easy route or a double suspension MTB for more demanding routes.
You have the possibility of renting mountain bicycles which have automatic normal pedals, time, automatic clip pedals or have no pedals, the important thing is that you can customize your own bike, no matter what level of skills or knowledge you have, and we will organize the activities according to your level so you can discover the treasures of Mallorca, mounted on two wheels.
Enjoy a pleasant environment to have fun, while maintaining your body healthy thanks to the outdoor exercise. Mallorca has a perfect climate to learn the secrets of mountain biking. No matter the time of year, every day of the year is perfect to enjoy a bike ride; even the winter allows you to perform mountain bike activities in Mallorca.
However, we recommend the spring and autumn season because the temperatures are very pleasant and you would enjoy the most fascinating landscapes. In summer, we always recommend a walk through the different bays and beaches of the island, so you can cool off with a good water dip, and then go through many paths near the coast.
Do you want to know some packages for mountain bike activities in Mallorca?
Mountain bike in Mallorca. Level: easy. 3 to 5 days
This is a good way to get to know Mallorca with five easy excursions with a mountain bike, in which the paths will be combined with asphalt track and nature trails. This is the best rhythm for you to enjoy the island, without losing any details and, at the same time, away from the crowds in villages that are full of charm and traditional life.
Mountain bike in Mallorca. Level: intermediate level. 3 to 5 days
Do you have some experience with MTB? Do not rely on the intermediate level of this tour because the roads and paths in Mallorca are demanding, but for mountain bike lovers and professional cyclists they will certainly enjoy this tour.
In a single week, this tour will allow you to discover the secrets of rural life in Mallorca.
Bike and Ballooning
The bike ballooning is a very special and complete activity that lasts one day. This tour starts with a mountain bike tour along asphalt, paths and mountain routes with exceptional beauty, particularly the rural area of ​​Eastern Mallorca.
At noon, you will enjoy a Mallorca-style picnic with the best of local cuisine and other refreshments. Then, you will continue to tour to the countryside where a balloon will be waiting for you, so you can clear your mind and enjoy the nightlife of Mallorca and, at the same time, you can appreciate the route that you completed in the mountain bike.
Mountain bike activities in Mallorca (Spain) are the perfect way to enjoy your vacations.
¡Practice mountain bike activities in Mallorca!
Why practicing mountain bike activities in Mallorca? Because only here you have the opportunity to breathe fresh air, contemplate incredible natural scenarios and at the same time exercise your body on routes that will challenge your limits.
Mountain biking is a fun activity, no matter the age.
Enroll today for an unforgettable tour that you would enjoy.
All your family would enjoy this activities, you can help your family to strength their bonds. Remember no matter what knowledge you have about mountain biking, we are willing to organize tours according to your needs and budget.
At the same time, you can enjoy the best of this wonderful island that has pleasant climate almost every day of the year. ¡Live the adventure of your life with us!