McDowell Mountain Music Festival 2014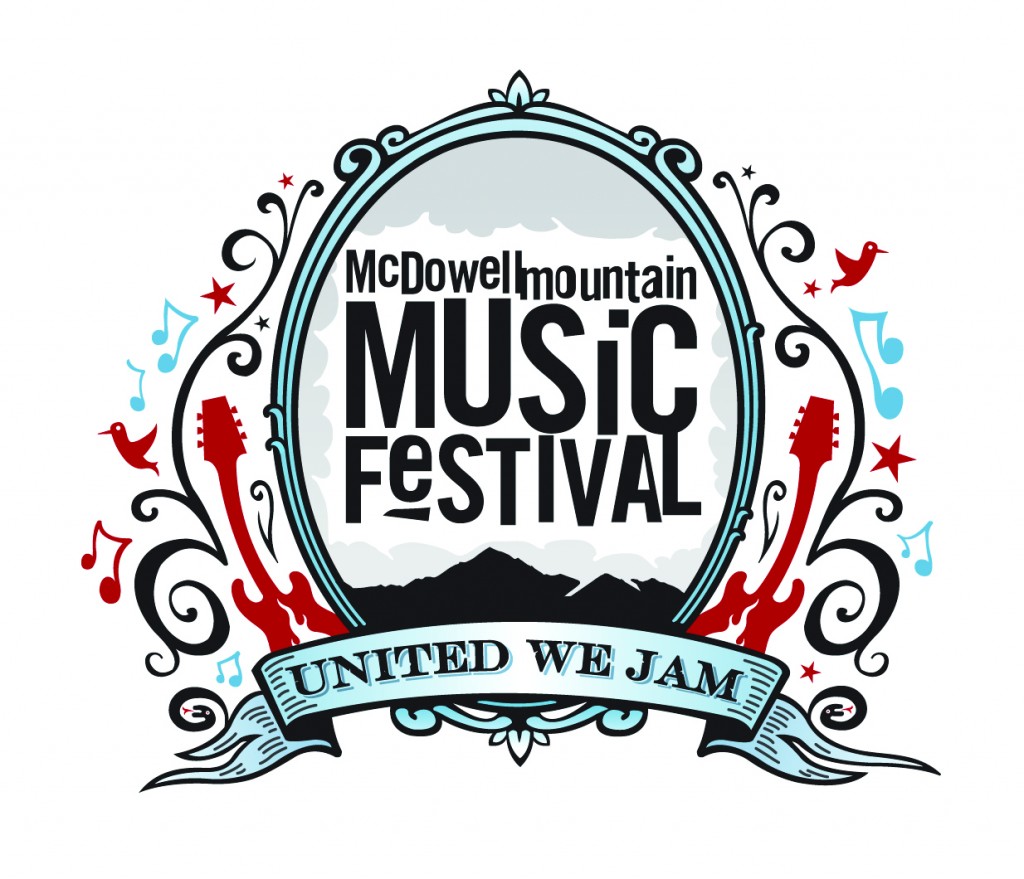 Arizona probably isn't the place you'd equate with a nationally recognized music festival but all of that could change in the very near future thanks to McDowell Mountain Music Festival (MMMF), entering into its second decade of existence since 2004.
What makes MMMF particularly special is its status as a 100% non-profit music festival. All proceeds of the festival benefit two local, family-based, non-profits: Phoenix Children's Hospital Foundation and UMOM New Day Center — this is a festival with genuine heart.
Promoting community involvement, corporate participation and charity, MMMF engages audiences with top talent artists. Previous years have seen headliners such as David Crosby, Grace Potter and the Nocturnals, The Shins, The Roots and Dr. Dog.
With great community atmosphere and even better Arizona weather, McDowell Mountain Music Festival is a worthy precursor to major festivals like Coachella and Bonnaroo.
MMMF Lineup
MMMF Mix
MMMF Tickets

All pricing and information per the official McDowell Mountain Music Festival site.
3-Day Whole Package – $130
The Whole Package includes general admission to the festival grounds at Hance Park on Friday, Saturday and Sunday.
3-Day Works Package – $150
The Works Package includes general admission to the festival and entry to the after hours party at the Crescent Ballroom and Renaissance hotel on Friday, Saturday and Sunday.
3-Day Camping – $100
The Camping Package includes camping for four people per spot, showers, trash disposal, and toilets on Friday, Saturday and Sunday.
VIP – $150
Single Day VIP Pass includes admission to the festival grounds and VIP area at Hance Park. Also included in the ticket price are two catered meals, five beers or mixed drinks, access to the Poser Deck (where you can be up close and personal with your favorite bands), as well as private "luxury" bathrooms, VIP exclusive entrance and valet parking plus many other amenities only found within the VIP experience.
*Single Day, After Hours & 1-Day Camping TBA
Is MMMF VIP Worth It?

The easiest way to consider the value of McDowell Mountain Music Festival VIP is by considering the cause at hand — all profit is donated to worthy charities including the Phoenix Children's Hospital. There's no better bang for your buck in terms of donating to the local community.
The drink specials also make the purchase of VIP a bit more enticing. Arizona, no stranger to the craft beer world, is being sponsored by Deschutes Brewery in its 11th year. This is a considerable upgrade from other festivals that typically offer a standard domestic. After all, good music calls for even better beer.
VIP tickets to MMMF are perfectly priced for anyone wanting to attend this year, particularly anyone with scheduling conflicts. Can't make the other two days of the festival? Do it big one night at MMMF without feeling guilty on account of your charitable donation.
MMMF Weather Forecast
Average temperature: 73
Average high temperature: 85
Average low temperature: 60
Warmest ever: 105
Coldest ever: 40
Average precipitation: .27