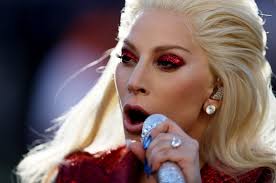 Lady Gaga is officially stepping in for Beyonce at this year's Coachella Valley Music and Arts Festival. Both Coachella and Gaga confirmed that she will be headlining the second night of the festival by sharing an updated lineup poster on Twitter on Tuesday night.
Rumor has it that that festival organizers also reached out to Adele, Rihanna, Justin Timberlake, and Nine Inch Nails before landing on Gaga, who will be the first woman to headline the festival since Bjork did so in 2007. Beyonce was supposed to headline this year, but was forced to pull out of the gig last week due to her pregnancy.
Gaga joins a lineup that already includes Radiohead, Kendrick Lamar, Lorde, Bon Iver, The xx, and Future. The festival runs over the weekend of April 14-16 and April 21-23 in Indio, California.