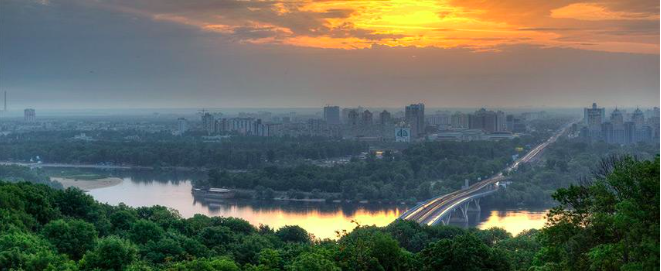 The important part of meeting the country for the first time is by seeing its capital. But what if we say that Ukraine has two main capitals?
And so our journey starts right now
We know Kyiv as the biggest city of Ukraine, its capital. It has very rich culture filled with centuries of monarchs, tsars and hetmans, love and war, development and trade. People abroad will say that Kyiv is the cultural center of Ukraine, but every Ukrainian knows that there are two capitals in the country: Kyiv – the main one and Lviv – the cultural.
These two cities contain most of tourist attractions in Ukraine and the new 6 days deep tour will reveal them to you.
We prepared something great for you
Kyiv is famous for its churches, cathedrals, picturesque parks and squares, universities and magnificent buildings, river ports, and places for resort. Lviv takes a stand as a center of art, literature, music and theater. The city's cultural wealth consists of a large number of theaters, concert halls, art groups, and it is well-known as a host of many art events.
Have a nice time in Kyiv
The 1

st

day – Bus excursion "Evening Kyiv". During evening, Kyiv reveals its secrets. Get ready to discover a completely unusual Kyiv, see Park of Glory, People's Arch of Friendship, Volodymyr Hill and more under the romantic light of lanterns.

The 2

nd

day – Walking city tour to Saint Sophia and "Pechersk Pearls" tour.
In the first part you will see:
Saint Volodymyr Cathedral;

Saint Sophia Cathedral;

Mykhailovsky Zlatoverhy Monastery;

The Golden Gate.
In the second part:
"House with Chimeras";

"House of the Weeping Widow";

"Chocolate House";
The 3

rd

day – Walking tour to Andriivsky Descent and Podil.
Andriivsky Descent is one of the most popular tourist streets in Kyiv. There are lots of souvenir shops here with art galleries, exhibitions, theater, art workshops and museums.
Have a good time in Lviv
The 4

th

day – Bus excursion "Secrets of medieval Lviv".
Lviv is the most visited city of Ukraine because of its cafes and restaurants. In each of it you will learn a different culture, see different style and enjoy all  types of entertainment.
The 5

th

day – Walking city tour "City with coffee aroma".
Visiting Lviv without drinking a coffee is a waste of time. City has a large history of coffee and you will learn about it, hear many stories about Lviv and its citizens walking through all important and monumental sights.
The 6

th

day is free, or optionally you can go on the bus excursion to the memorial Lychakiv Cemetery. This place is worth visiting mostly because of historical graveyards and memorials.
So visit and compare these two cities and decide which one contains the true cultural heritage of this country.