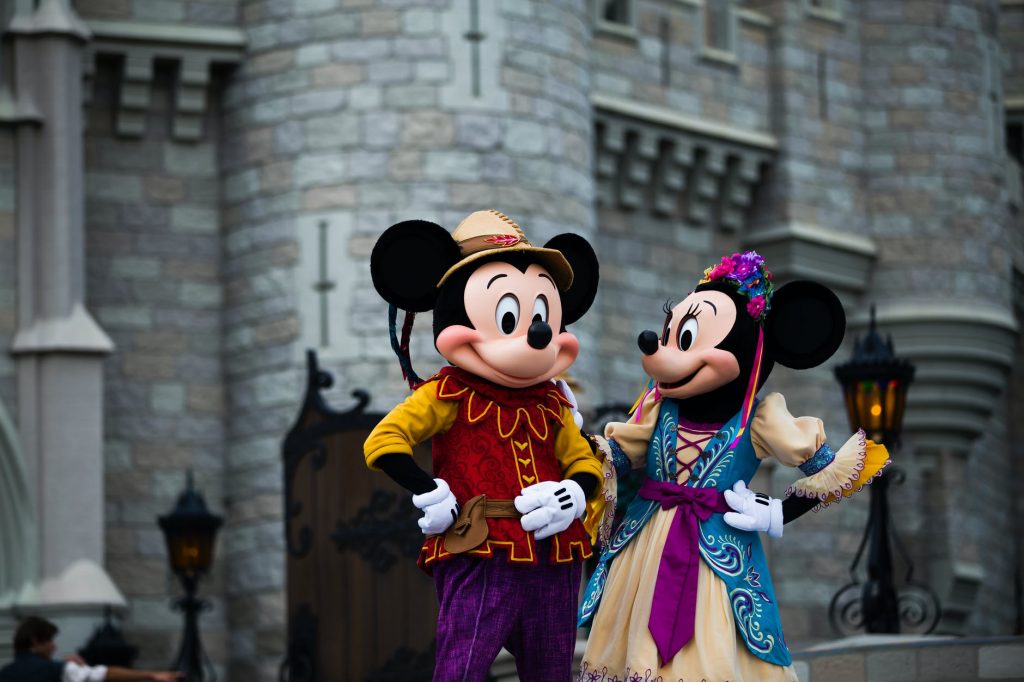 American families are ready to travel again. After a year of virus-related restrictions, cabin fever has reached an all-time high. But 2021 has come with questions we haven't had to ask before.
For example, some families may wonder which countries will allow Americans to enter. Others may need to weigh the risks of lengthy quarantines against seeing the world. Still others may have questions about the safety of flying and layovers.
Fortunately, domestic travel with Disney Vacation Club represents an excellent and safe way to pursue adventure once more. And you won't have to stress over questions surrounding international travel.
But are Disney Vacation Club Resorts worth the investment? Here's what you need to understand before making the best decision for your family.
Disney Vacation Club: Is It Worth It?
The thought of having access to prepaid resort accommodations proves appealing. But it also sounds a little too good to be true.
This point leads to a common question for those considering a vacation property investment. Is Disney Vacation Club worth the investment?
Before deciding whether this expenditure is suitable for your family, you must better understand how the program works.
DVC members buy rental points to rent future vacation stays at different Disney properties. When making a purchase, members buy a set number of points. They also select a "home resort."
The Basics of the Disney Vacation Club (DVC)
Disney's timeshare program, DVC, permits families to "own" a vacation resort. Like other timeshares, ownership lets you book vacations for many years in advance. In the process, you'll enjoy incredible deals and savings.
With DVC, your family gets to stay in resorts located directly on Disney property. You'll also gain access to membership in the Disney Vacation Club.
How does it work? A points rental style timeshare, DVC lets members put points every year towards different Disney vacation types. This flexible timeshare lets members book not only Disney properties but also cruises and more.
You can rest assured the points you buy won't lose value from year-to-year. And you can also save or borrow points as well as transfer them. Find out more about how to transfer your DVC points.
But you should know that your points will expire after 50 years. In other words, if you can't get in enough trips to break even, this timeshare may not provide the value your family needs.
Factors That Impact DVC Points
When it comes to the number of points you need for a stay, various factors come into play. These include:
Time of year
Choice of resort
Vacation location
Size of room
Length of stay
If you've spent any time researching Disney vacation club resorts, you already know there are countless options. Deciding on where to head for your next vacation can feel overwhelming. Fortunately, the considerations above will help you narrow your choices.
Disney Vacation Club Resorts: Where to Stay
Which Disney properties will be available to your family when you become a DVC member? Exciting options abound:
Beach Club Villas
Boardwalk Villas
Animal Kingdom Villas
Bay Lake Tower at Disney's Contemporary Resort
Boulder Ridge Villas
Copper Creek Villas
The Cabins at Disney's Wilderness Lodge
Old Key West Resort
The Villas at Grand Floridian Resort
Polynesian Villas and Bungalows
Riviera Resort
Saratoga Springs Resort
DVC points give you access to two Disney beach resorts, the Hilton Head Island Resort in South Carolina and the Vero Beach Resort in Florida.
As for Disneyland in California? The only eligible resort for DVC points is the Villas at the Grand Californian Hotel. What's more, the Aulani Resort in Hawaii can be booked with DVC points.
With so many locations available for vacations, the Disney Vacation Club proves well worth the investment for families-on-the-go.
What Else Do You Need to Know About Disney Vacation Club Rentals?
When it comes to deciding whether Disney Vacation Club is worth it for your family, what else do you need to know? Like other timeshares, DVC comes with a significant initial investment, resulting in ownership of a piece of property.
You'll need to make a down payment as well as monthly payments and annual maintenance fees. All told, Disney Vacation Club cost proves similar to a new car purchase. In other words, budget ahead before opting into DVC.
Besides pricing, weigh how often your family really wants to visit the Magic Kingdom or another Disney property. Your Disney Vacation Club membership comes with a yearly trip.
If you prefer, you can bank points for a larger trip down the road. Or, you can even borrow from the following year's points for a dream trip this year.
For those who decide to go every year, you'll reap the value associated with DVC membership. But you must bear in mind other travel-related expenses, too. It all adds up quickly, from driving or airline costs to tickets, park fees, and food and merchandise expenses.
Disney Vacation Club Review: The Takeaway
What's the takeaway when it comes to the Disney Vacation Club? It comes with excellent value if you and your family are diehard Magic Kingdom fans. But you'll need to aim for a yearly trip to get the most bang for your buck.
What's more, you must budget for costs not covered by the DVC. From food to souvenirs and fuel expenses, family travel isn't cheap. But if you can't get enough of Disney properties, DVC can help you secure winning deals.
Are you interested in more tips to help you plan an unforgettable family vacation? Browse our blog for more travel inspiration.