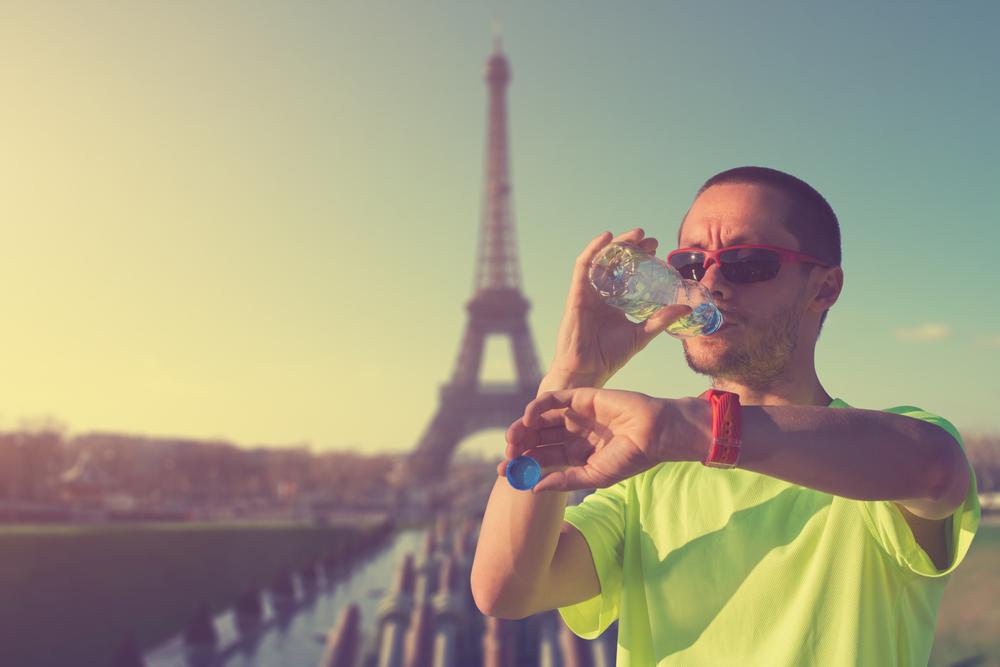 Traveling can provide you with some of the most extraordinary experiences in your life. But constantly being away from home can sometimes be too much of a departure from your healthy lifestyle. You're often buying quick meals on-the-go, or perhaps you're not getting the exercise your body really needs, or maybe you're continuing to splurge after spending months on the road.
Whatever it is that's keeping you from meeting your fitness goals, there are plenty of ways you can implement a healthy lifestyle, even as you're exploring the globe. Here are some of our best fitness tips for fellow globe trotters.
Pack activewear
Here's the truth. You're probably not going to work out if you don't bring the right clothes with you to do so. Sure, you can most likely buy athletic wear wherever you're going, but chances are, you'll have your sights set on souvenirs that aren't related to your gym back home. What's more, activewear can double as travel clothing to keep you comfy on planes, trains, and in automobiles throughout your journey.
Here are some essentials:
Leggings/joggers
Basic tees
Tennis shoes
Sweatshirt
Build-in time for workouts
Now that you've got your workout gear packed in your bag, there's really no excuse not to use it! Download a workout app to keep you feeling motivated, inspired, and on-track as you travel the world. Keep in mind, certain cultures have standards when it comes to working out in public. For example, you might not see someone running through the streets of London at full-speed, but you'd likely see athletes working out in a local park or gymnasium. Do some research before you begin your fitness routine to ensure you're not offending any of the locals.
Explore on foot
If you're not ready to jump into your CrossFit routine on the cobblestone streets of Paris, you might want to prioritize walking instead. Not only is it a great way to get a workout in, but it's also a wonderful way to get the lay of the land and see the major sights within a city.
And if you grow tired of the hustle and bustle of the urban lifestyle, give hiking a try. There are plenty of gorgeous parks, natural monuments, and idyllic settings for you to explore in the great outdoors. Pack along some men's trail running shoes and get ready to feel reconnected with nature and your healthy lifestyle.
Just don't forget to bring a GPS system when trekking through unknown trails.
Take advantage of your cooking skills
One of the best parts about traveling is getting to experience the local gastronomy and tradition. From new ingredients to transformative cooking techniques, there are tons of things to learn about food in another country or even a new city. While you'll surely make time to try the locals' favorite restaurants, street carts, and traditional dishes, sometimes the best way to experience local cuisine is by trying your hand at it yourself.
Pick up some fresh ingredients, look up a recipe online, and go for it! And if you're not so talented in the cooking realm, you might opt for a cooking class instead. This makes for a unique activity, and you'll be able to bring your newfound skills home with you to share with friends and family.
Make sure to relax
In addition to maintaining your diet and exercise, making time to relax is also a major part of keeping your immune system strong. Think about it. As you travel, you're being exposed to different foods, germs, and other new things, so your body is naturally more vulnerable. The last thing you want to happen on your vacation is to fall ill and not be able to check off those important sights on your list.
Create some time in your itinerary to just take it easy, whether that means treating yourself to a spa day or simply hanging out in your hotel for the day.
Key takeaways
Staying healthy when you're traveling sounds a lot harder than it actually is. Use these tips to find creative and inventive ways to keep up your wellness routine when you're on the road. Have any tips of your own? Share them with us in the comment section below!