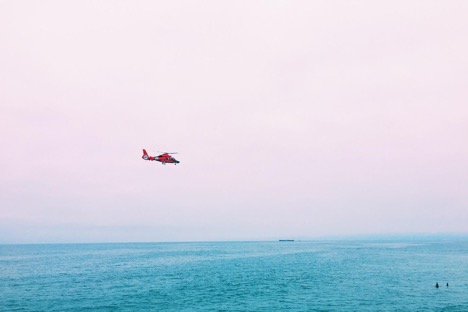 Taking photos during a helicopter sightseeing tour can be incredibly thrilling. It's also the chance to capture views you might not otherwise get to capture. To help you get some amazing photos during your tour, we've put together these top tips.
It's ok to be a little afraid
Many people are terrified of heights, but that doesn't mean you can't still enjoy a tour and take good photos. If you have a sinking feeling in the pit of your stomach that's stopping you from picking up the camera, just pick it up. Once you start snapping, it's not so bad.
Even the most seasoned of air travellers reassure themselves before taking photos from the air. Talk to the pilot to find out how much flying time they have under their belt and how long you'll be in the air. Remember, you are going to be strapped in and it is going to be very loud. But, you're not going to fall out which means you can comfortably snap those shots during scenic flights Sydney tour providers offer.
If you feel worse for having something in your stomach, or perhaps more nauseous on an empty stomach, just make sure you know yourself and plan ahead. You are going to be both excited and nervous and you don't want a rumbly tummy getting in the way of your photo session.
Make sure everything's attached
Once the helicopter door is off, everything needs to be attached to you or the cabin. Even the tiniest item falling out can get sucked into the helicopter's rotors and create chaos. Make sure your lenses are already attached, your batteries are charged and your memory card is formatted. You don't want to change lenses or fiddle with getting your phone out during the flight.
Take more than one camera if you can
Since it's dangerous to have anything loose when the door of the helicopter's open, multiple cameras are a safe way to have versatility of lenses.
Remember that up in the air you are going to be colder. Wrap up warm or you'll be too busy freezing to take great photographs.
Shooting from a helicopter means you need really high ISO, an incredibly fast shutter speed and wide-open lenses. Remember that with the speed of the helicopter, you're going to get turbulence and you want to capture the most stable, clear shots as you possibly can.
When you're in a helicopter, the updraft can be intense, so you do need a higher shutter speed thanks to the additional pulling and shaking the lens receives.
Think about the time of day you'll be taking the helicopter tour as lighting will affect your photos.
Don't forget about the come down
This is a high-adrenaline activity. But, don't forget to keep your camera at the ready for a few descending shots as your tour comes to an end.
Taking photos from a helicopter is a fantastic experience. And, with the right camera and these above tips, you're sure to thoroughly enjoy the experience.