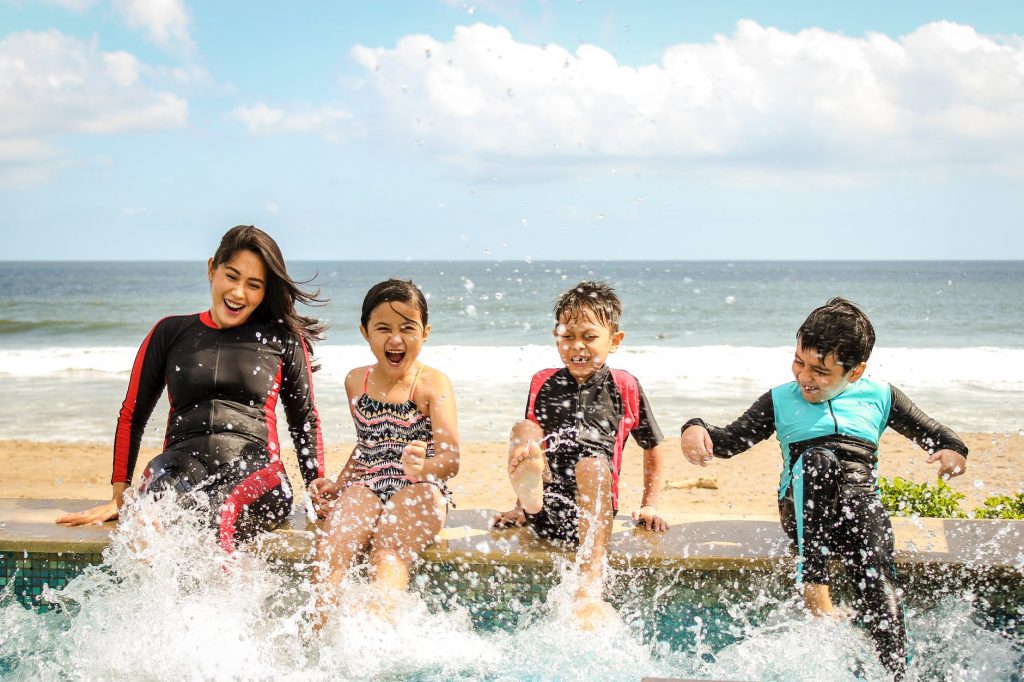 With winter starting to wind down and sun, warmer temperatures and summer break starting to creep into people's minds, it wouldn't be surprising if people are starting to plan for a holiday. If you've got kids, the idea of travel might seem exhausting. Yes, holidays are ideally meant to be relaxing, but with kids in tow and having to plan a family-friendly trip that can accommodate everyone is no easy task. There are tons of travel blogs to navigate for the best tips, hotel recommendations from friends with kids, activities to book that everyone will love, and so much more to consider. 

If all of that has already made you tired just thinking about it, you're probably not alone. The tips in this article can help you get more organised so you can easily plan out your next trip without the massive trip-planning headache that comes with it.

Decide on your budget
How much you can spend will determine what kind of trip you plan and what kind of accommodations you can afford. It's best to set your budget before you take your trip planning to the next phase and start to look at places and activities to book. It will help narrow down your options a bit if you're still stuck between lots of choices, and it will give you a good idea of how many activities you can partake in, or how many places you can visit over the duration of your trip.

There are some higher-end travel and accommodation options that might make you think they're going to burn a hole in your wallet, but in reality, they can be more affordable than you would expect. Villa holidays are notoriously expensive, but there are options for cheap villa holidays if you know where to look. They offer a better value because they include everything from the flights and luggage fees to car hire and travel insurance. There's also the option to add more to your package if you wish, but if you're looking to keep costs down, you don't need to add the extras to enjoy your family holiday.

Start your plans offline
Before you start Googling your heart out and become inundated with choice, take your planning offline and have a discussion with your family about your trip. This is best done in the earliest stages of your trip planning, possibly before you have even decided on a destination. Instead of searching online and spending hours going through every possible choice, sit down with your family, hold a family meeting and decide what everyone wants to do. Get everyone's input individually so you can come to an agreement on something that is good for the whole family, and you aren't catering to or ignoring one person.

Once you've decided on a destination, ask your family what kinds of activities they want to do. If the destination is a beach resort, for example, maybe someone is interested in snorkelling while someone else wants to try surfing. Again, avoid Google until you have a general idea of a plan, and let Google help arrange activities and tours, rather than endlessly scrolling through an infinite amount of ideas.

Book in advance as much as possible
Trying to squeeze in a holiday when everyone is available might mean travelling during peak season. This could mean flights can get fully booked, popular activities and tours are sold out in advance, or the price could change depending on higher demand. In order to avoid disappointment, whether it's not being able to sit together on the plane or missing out on a day trip you really wanted to do, it is recommended you book whatever you can well in advance.

You can also give advance notice to the hotel you're staying at in case you need any supplies for your kids, like diapers or other baby products. Most hotels will happily arrange for you to send these items ahead of your arrival so they're already there waiting for you and you don't need to take up valuable luggage space carrying them over.

Leave plenty of room in between activities
This might go without saying, but it's likely that something will happen on your trip that will cause you to stray from your schedule. It's just the nature of travelling with kids or with a big group. The best way to avoid stress in these situations is to plan ahead and ensure you have plenty of time for travelling between activities or destinations. Try to avoid rushed or back-to-back plans so you don't put any stress on your family if you're running a bit late. The key is to remain flexible and open to changes in your itinerary as well.