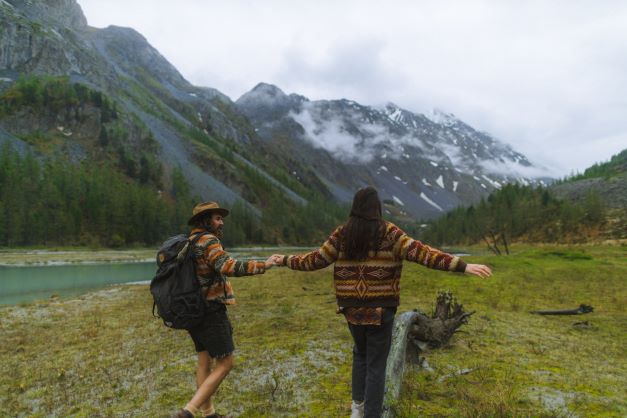 Few things in life are as enjoyable as a weekend getaway with your spouse. Whether you are looking to relax and rejuvenate or explore new sights and sounds, getting away for a few days can do wonders for your relationship.
A weekend getaway looks different to everyone, some may love the serene nature of a cabin and will go onto websites such as https://cabinrentalknoxville.com/ to see what is available, whereas others may go full-on luxury and want a stay in a swanky hotel in the city. As long as you both are on the same page, the weekend getaway will be a memorable and romantic one.
If you want to make the most of your time away, there are a few things you should keep in mind before going. Here are four tips to help you have a memorable and romantic weekend getaway with your other half.
Talk about your expectations ahead of time
Before you pack your bags and hit the road, have a conversation with your spouse about what you both hope to get out of the trip. This will help ensure that you are on the same page from the start and avoid any potential conflict down the road.
If one of you is looking for a relaxing weekend of rest and relaxation while the other is hoping to explore and sightsee, you may want to consider compromising and splitting your time between both activities.
One day can be dedicated to relaxation and just spending some alone time with the both of you, and then the next can be an all-out adventure trying new things to get the blood pumping, or you could mix and match it up throughout the day so you are not just doing one thing.
Make a plan – but be flexible
While it is important to have an idea of what you would like to do on your getaway, it is also important to be flexible. Things change, and sometimes the best-laid plans go awry. If you can roll with the punches and go with the flow, you are more likely to have a good time – no matter what happens.
If one of you likes some order more than the other, then let them make the loose plan so they are on top of it and do not get anxious or stressed if something does not happen as they will have other ideas written down.
Don't forget to pack your sense of adventure
One of the best things about a weekend getaway is that it is an opportunity to try new things. If there is something you have always wanted to do, this is your chance to do it. Whether it is going on a hike, visiting a new city, or trying a new restaurant, step out of your comfort zone and enjoy the experience.
It may be daunting, at first, going to a new place or doing something completely different, but keep in mind that you are there with your partner and you both are going through it together, so have fun, you never know what you guys could love and it may turn into something you do regularly.
Focus on quality time together
In our busy lives, it can be easy to forget to spend quality time with our spouse. A weekend getaway is a perfect opportunity to reconnect and share new experiences together.
Whether you are spending time exploring your surroundings or simply relaxing in your hotel room, focus on being present with each other and enjoying each other's company.
Conclusion
If you keep these tips in mind, you are sure to have a romantic and memorable weekend getaway with your spouse. So, what are you waiting for? Start planning your trip today!