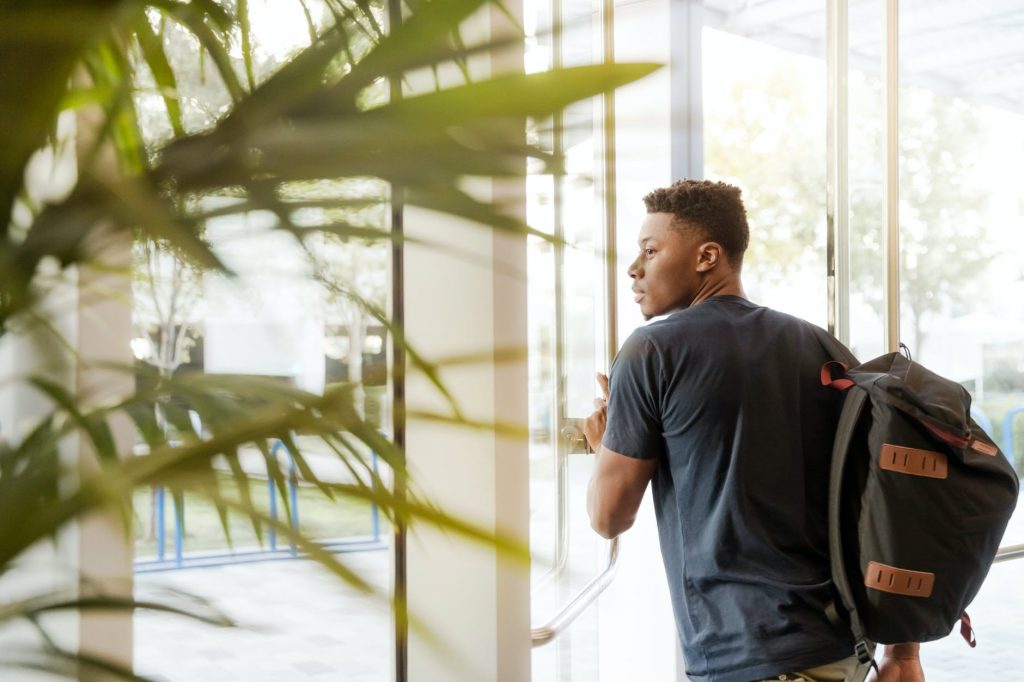 Not every student is lucky enough to get admission to a college located in the same city. Often you may have to go for an institution that is located far away. If you are such a student then you need to decide wisely where you are going to stay. It is an opportunity for you to become independent and experience the feeling of taking your own responsibilities. You cannot rely on your parents for the rest of your life. Student housing Birmingham is a fantastic accommodation facility that is built to allocate beautiful flats and en-suite rooms for rent.

Meaningful rates for students: These accommodation systems will just take the necessary rental fees and provide additional amenities such as food, water, electricity, gas, and internet connection for free. If you take rent on a normal one or two BHK apartments, you will have to pay for all the above-mentioned resources. These comforts will become too much burden for you and you might not be able to afford these as your budget is fixed. You can also avail service providers who can plan out things for you systematically such as the best internet speeds, economical phone plans, and best areas to rent a decent place.

You get to meet a lot of people: One of the most important aspects of college life is to encounter new people with similar interests. If you are staying in a student accommodation place you can make friends and groups faster than the ones who are day boarders. More friends are equivalent to more fun and creating a lot of memories. Also, several social gatherings are held at these places. You get to eat in the mess by watching television shows and sports with your friends. Game rooms and cooking areas are also included in the rent for you to not get bored after a tiresome day.

A common study room: Studies and academics can be a bit difficult to handle alone during certain situations. It's not always possible to fix a meeting with your subject teacher one night before your examination. Some student housing departments install special study rooms where you can discuss your problems and projects with your friends comfortably. You can also teach the ones who are weak and gain confidence. Assignments and homework need to be done in a place where you get a proper peaceful environment.

Essential furniture set: Most of the student accommodation rooms are totally furnished and well designed beforehand. A student will get his or her own bed, study table set, and wardrobe. In case you need a microwave or a washing machine, you can get it from the common room that can be used by all the members who are staying there. Even bread toasters and hot water facilities are also supplied by the warden.

The most important reason why these places are better than a normal apartment is the bonding and unity that gets created. In our life, all the difficult situations seem simple and solvable if we get the desired help from others.

How to select the best student accommodation?: You have to think about a lot of details before whimsically deciding upon which place suits you the most. You may have very little time to decide this as you will be completely busy with the admission procedure. Filling up forms, submitting all the paperwork, documents, and identification proof may become too hectic for you. Here are some carefully categorized steps that you need to follow before making your final decision:

Carefully study your budget: You cannot expect to stay lavishly like your home if your budget is too low. You need to find a place that offers your utilities at a moderate price. If you choose someplace that is too cheap then the condition of the room will be bad and unhygienic. The washrooms won't get cleaned regularly and the food might taste like poison to you. Also, power cuts and low network coverage will be more frequent than usual circumstances. Cheaper-hotels try to fit in more than four students in a single small room. If you want to study well and get good grades, select a place that offers all the commodities at an affordable price.

Safety: No one wants to return to their rooms from college and find out that their valuable items or food has been stolen while they were busy in some other work. You won't be able to blame anyone or file a report as there are too many people living in the same area. Check the security system carefully and make sure that wardens have the authorization to regularly go through the footage being recorded in the CCTV cameras. People who are appointed for room service facilities should be loyal and trustworthy as they will have the privilege to enter your room from time to time.
Location of the place: If your hostel is present in some remote area then you won't be able to find your suitable shops and stationery stores. You should inspect whether the place has a nearby salon, laundry, food stalls, and walking area so that you can lead a normal life. If you walk miles and miles to just buy a packet of milk, you will automatically begin to hate your place. The transport costs will increase for you. Many student accommodations are so strict that members are not allowed to enter after 7 or 8 o clock. These might hamper your freedom and prevent you from relishing your college days. Judge the warden and deputy registrar properly before paying the security deposit.

Roommate: The person you are going to select as a roommate will stay with you, eat with you and be with you till you complete your graduation. If you cannot adjust to your roommate your college life will become hell. Make sure your interests match with your roommate.

Conclusion: To experience proper living conditions search for student housing Birmingham or any other similar websites.