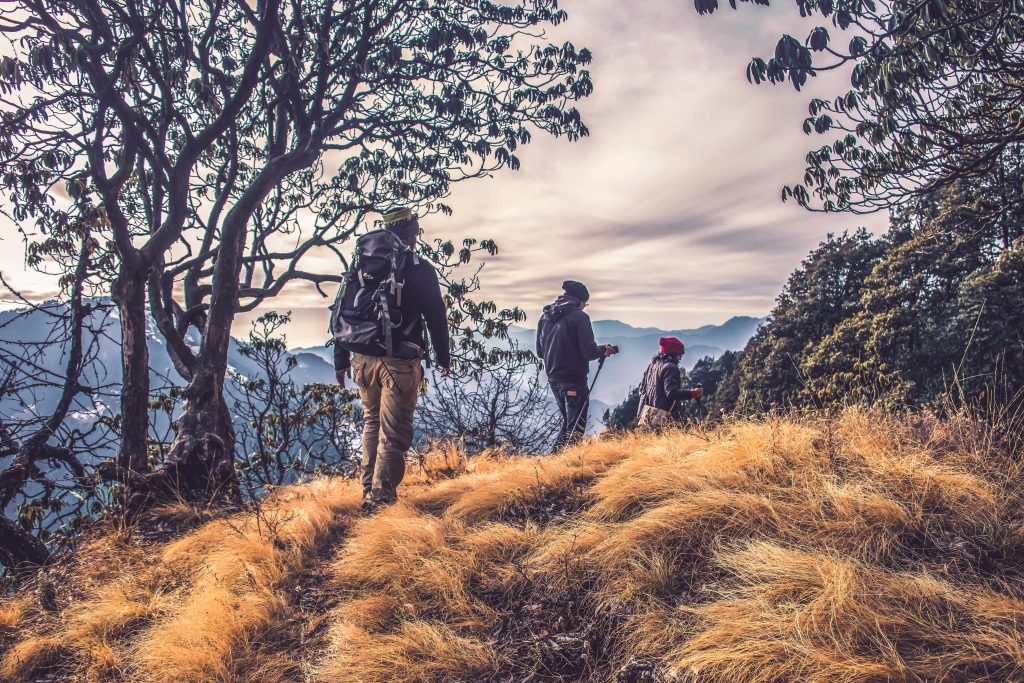 When packing for a multi-day trek, you will not want to forget these essentials.
The last thing you need is to be left out in the cold without the proper gear. This can ruin your experience and put you in severe danger. Luckily, this issue is completely avoidable.
Let's jump in and look at some of the main items you should take.
Clothing
It is crucial to bring the right clothing on your multi-day trek. Your clothing should protect from the weather. These key items will prevent you from bringing your entire wardrobe and give you the ability to mix and match, prolonging your wear.
Layering is key when it comes to hiking attire.
Undergarments must be breathable and lightweight, avoid cotton. Your Base Layer should feel as though you are being "hugged" by preferable, merino wool.
A trekking shirt is extremely versatile as it can be layered and should have sweat wicking properties. Trekking trousers and shorts are a godsend when it comes to change in weather, convert them into shorts and you are instantly ready for summer.
A fleece jacket, insulated jacket, and rain jacket are heavily dependent on the type of weather you will face. A hat, gloves, boots, and socks are important accessories to keeping you cool and protected.
Hiking Rucksacks and Duffle Bags
When choosing the right pack, the deciding factor will be whether you will have to physically carry it or you will hire a porter. There are various types of rucksacks: daypacks, alpine rucksacks, backpacking rucksacks, expedition packs, and travel packs like a duffle bag.
Rucksacks are best for any self-supported hike and duffle bags are ideal for porters. Most structured treks include a porter to carry your gear. Duffle bags hold more and they are easily accessible from the top.
They can even be locked to make sure nothing will fall out or go missing. If you are using a duffle bag, carry a daypack to have all your essentials easily in reach.
Sleeping Bags
When embarking on a trek for several days, a sleeping bag is a must. You will need to choose the right sleeping bag based on temperature rating, preferred cut, down vs. synthetic, and portability.
All of these factors will contribute to the cost and the weight of the bag, make this one of the most expensive gear items. It's important to do your research and choose wisely.
Trekking Poles
Trekking for long periods of time can be quite damaging to the knee and leg joints.
To relieve this pressure, trekking poles are an awesome addition to your hiking essentials.
Not only do they help your legs from working so hard, they provide additional balance while you are on steep ascents or descents.
There are several characteristics you should look for in a good pair of trekking poles. These are weight, adjustability, grip, and material.
Other Hiking Accessories
Having enough water during a multi-day trek is vital. When hiking long distances you should be drinking at least two liters of water a day. An alternative to standard water bottles is the Hydration Bladder. They sit inside your daypack with a tube running over your shoulder. Making it easy to sip on water as you walk.
A headlamp is also essential to multi-day treks. You never know when it could get dark unexpectedly and you will need to see where are you going. Sunglasses will protect your eyes from damaging UV rays. Keeping your trek comfortable without endless squinting. Other items include a trekking towel, pee bottle or funnel, water purification tablets, and first aid kit.
There is an endless amount of interesting hiking gear out on the market, from a 2lb portable table to a tent designed to be suspended in the trees. Brands are more innovative than they ever have been before by making the most difficult adventures, possible.