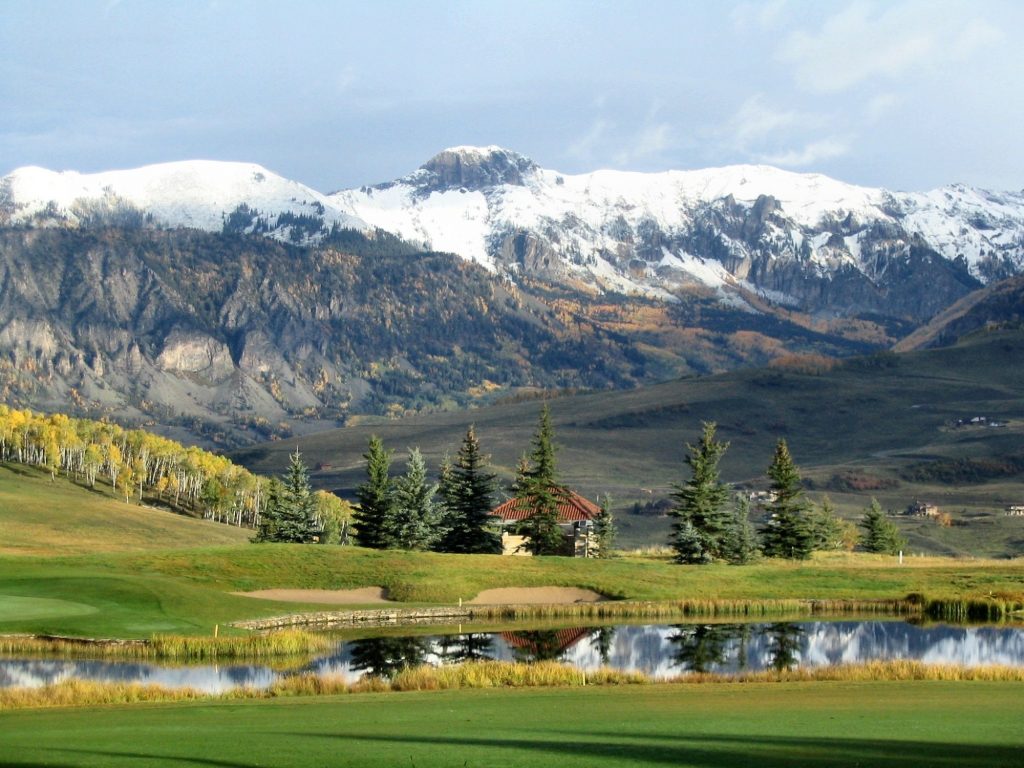 Are you heading to Vail, Colorado soon? Every year, 1.3 million people visit the city of Vail, and that number is only growing. With its gorgeous mountain landscapes, fields filled with wildflowers, and great weather, Vail is truly a magical little city.
But, figuring out what to do in Vail, Colorado can sometimes be tough, especially if you're only there for a short time. That's why we've created this guide.
Read on to learn about the top things to do in Vail, Colorado.
1. Ski Your Heart Out
If you're visiting Vail in the winter months, you simply can't go there without hitting the slopes at least once.
With 31 lifts and over 5,000 acres of skiing, the Vail Resort is one of the top skiing destinations in the world.
And, don't worry if you've never skied before in your life. There are instructors and bunny slopes galore so that every level can enjoy themselves at this resort.
It's also got some super tough tracks, so those who are ready to test their skills will also enjoy themselves.
One reason people love Vail so much is that you can enjoy all of your skiing on a single mountain, rather than having to traverse over an entire range. Perhaps this is why Vail is known as "the largest single-mountain resort" in the US.
2. Visit Betty Ford Alpine Gardens
No matter what season you visit Vail in, you have the opportunity to check out beautiful botanical gardens.
That's right, the Betty Ford Alpine Gardens can be visited year-round. The Betty Ford Alpine Gardens offers 5 distinctive gardens to check out:
Schoolhouse Garden
Children's Garden
Mountain Perennial Garden
Alpine Rock Garden
Meditation Garden
This garden is completely free to the public. And, after visiting, you'll be able to brag to your friends that you've visited the highest botanical garden in North America. The garden sits at 8,200 feet above sea level, and it's home to wild roses, colorful flowers, and all sorts of interesting plants.
3. Strap on Your Hiking Boots
Vail is, without a doubt, one of the best-hiking destinations in all of Colorado, if not all of North America.
There are literally hundreds of hikes to do in the Vail area, but here are just a few of our favorites:
Booth Falls Trail: A difficult four-mile hike that features a waterfall
Shrine Ridge Trail: A four-mile moderate hike that features a river and wildflowers
Upper Piney River Falls Trail: A moderate six-mile hike that features a lake
Pitkin Lake Trail: A difficult ten-mile hike that features a lake
Berry picker Trail: A difficult six-mile hike that features beautiful wildflowers
Although hikes in Vail can be difficult due to the altitude, once you experience the beautiful array of vibrant wildflowers and snow-capped mountains, you'll see that every step is worth it.
4. Try High-Altitude Golfing
There's golfing, and then there's high altitude golfing. Because the air is thinner in Vail, it affects how the ball flies. There are about a dozen golf courses in the region of Vail, so you have plenty of opportunities to try it out for yourself and see what we mean.
Best of all, the golf season in Vail is quite long, often running from early April to late October.
5. Go Glamping
Do you like the idea of sleeping under the stars but wish you could skip the part where you have to pitch your own tent and pee outside? Well, then glamping is just for you.
In case you haven't yet heard of this movement, glamping just means "glamorous camping".
At Vail Collectives Retreats, a glamping site just 20 minutes west of Vail, you get all the perks of camping without all the hassles. The site offers large safari-style canvas tents (no construction required), warm running water, restrooms, and other high-end amenities.
It's perfect for those who want to experience the beautiful nature and scenery of Vail without having to deal with any camping logistics.
6. Take in the Sights
Hiking and skiing are only going to give you a small idea of just how vast and beautiful Vail really is. That's why we suggest either taking a scenic drive or taking a ride up the Eagle Bahn Gondola.
Go in the fall, and your breath will be completely taken away by the glowing aspen leaves. Once you reach the top of the gondola, you'll have incredible views in every direction.
7. Conquer an Obstacle Course
The ski slopes aren't the only place in Vail where you can test your athletic prowess.
At the Epic Discovery Park, you can tackle a giant ropes course that will have you feeling like Tarzan. You can also take a ride on the alpine rollercoaster, do a four-hour zipline tour, or go warm-weather tubing.
And don't worry, there's plenty of rides for the kids to enjoy as well!
8. Hop on a Bike
Not only is Vail a premier hiking and skiing destination, but it's also a premier destination for mountain biking.
Some of the best mountain biking trails to check out in Vail include the:
Radio Flyer Trail
Grand Traverse
Two Elk Trail
Big Mamba Trail
Lower Radio Flyer Trail
Son of Middle Creek Trail
Bowmans Shortcut Trail
Magic Forest Trail
You can tackle these trails on your own, or you can hire a company like Bike Valet to show you the trails.
9. Eat to Your Heart's Content
With all the exercising you're going to be doing in Vail, you're definitely going to work up an appetite.
And don't worry, Vail has plenty of delicious restaurants to choose from.
Some of our top picks include:
Sweet Basil
Remedy Bar
Mountain Standard
Flame
And, if you can't pick where to eat, you can take a guided walking foodie tour with Vail Valley Food Tours.
Things to Do in Vail, Colorado: Are You Ready to Head to Vail?
As you can see, there are a lot of wonderful things to do in Vail, Colorado.
What activity are you most excited to do? Let us know in the comments below! And be sure to check out our blog for more travel tips.