While traveling around seeing the sites and generally enjoying life, I run into other kindred travelers who offer up their empty houses, condos, apartments, even offices that are totally dormant for months, sometimes years at a time. Its great to be offered a place to stay in Los Angeles, Salt Lake, Washington (state and DC!) or wherever (lots of Canadians too, why they would leave Vancouver or Whistler in August to go to the heat of Phoenix or Las Vegas I'll never know). Though the offers are generous, I tell these folks they should have their properties managed (and rented), or at least list them on Airbnb.
Short Term Travels: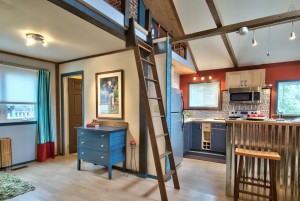 If you're traveling for a week, two weeks or maybe a month at a time, the best option is definitely Airbnb. If you haven't heard of Airbnb yet (and you'd be surprised how often people HAVEN'T heard of it, its basically an online portal for travelers and property owners to find places to stay for the short term. Its generally much more genuine of an experience than a hotel, and 100% less sketchy than say, camping or hosteling. It's also cheaper. Before moving into a new place in Phoenix where I live, I stayed at an Airbnb for 2 nights before the new apartment was available to move into.
It was awesome.
For what amounted to a cheap roach motel's prices, I was able to stay in the midst of a vibrant artistic community, with long-term residents living to either side of the studio I was in. Long-term residents CARE about the property, and have insight into the local vibe, and are generally pretty cool to hangout with. Oh, and they aren't going to steal your stuff (or probably won't) like transient folks you may run into along your travels.
Long Term Travels: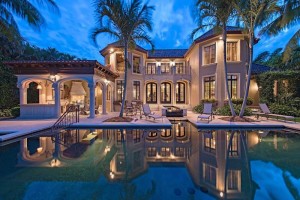 If you're going out of town for months or years at a time, or if you simply own property that you don't live in, by far the best way is to hire a Property Manager. Here in the Phoenix/Mesa area, there is a firm called Gentry Property Management that is hard-working and motivated to eradicate vacancy in your properties. Which makes you money, and allows you live your life, with a baseline of income that may not have been actualized previously. Gentry Property Managers not only take care of finding tenants for your properties, they will handle the upkeep, maintenance issues, and have a bigger marketing arm than most individuals would have on their own. Of course they take their cut, but it's probably worth it.