France is a beautiful place to visit anytime of year. But it is also the perfect place to spend the holidays with your family. Most people think of Paris when they hear France, but there are other great cities to visit too. The city of Nice is a terrific spot to get away from all of the hustle and bustle of the season.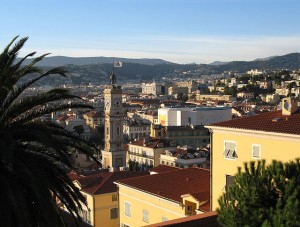 The holidays can be a lot of work and exhausting. After all of that hard work, why not treat you and your family to the getaway of a lifetime. You can have a fun filled vacation in France at a reasonable price.
It is important to find a great place to stay around the holidays. HouseTrip offers beautiful apartments in Nice, France for a lot less than most hotels. You can book a lavish apartment for 50% less than the cost at a hotel. You will have plenty of room for your family and all of those presents. It is also located in a central area of the city with access to tons of restaurants and things to do.
Nice is home to some of the most gorgeous beaches in the world. The weather back in the United States isn't great for the beach during the holidays. So you can escape that cold and lounge by the water in Nice. They have mild winters so this time of year is great to visit. There is some rain during the winters, but nothing too extreme.
The city is also close to other great cities in France that you must visit. Cannes is only 16 miles away while Monaco is a little bit closer at only 9 miles away. You will never run out of things to do or sightsee while visiting France.
I cannot wait to plan my next holiday vacation with my family to Nice. I know where I can find greats deals for places to stay and I am ready for the warmer weather during the winter. It is going to be the best way to get away from all of the stress the holidays bring.