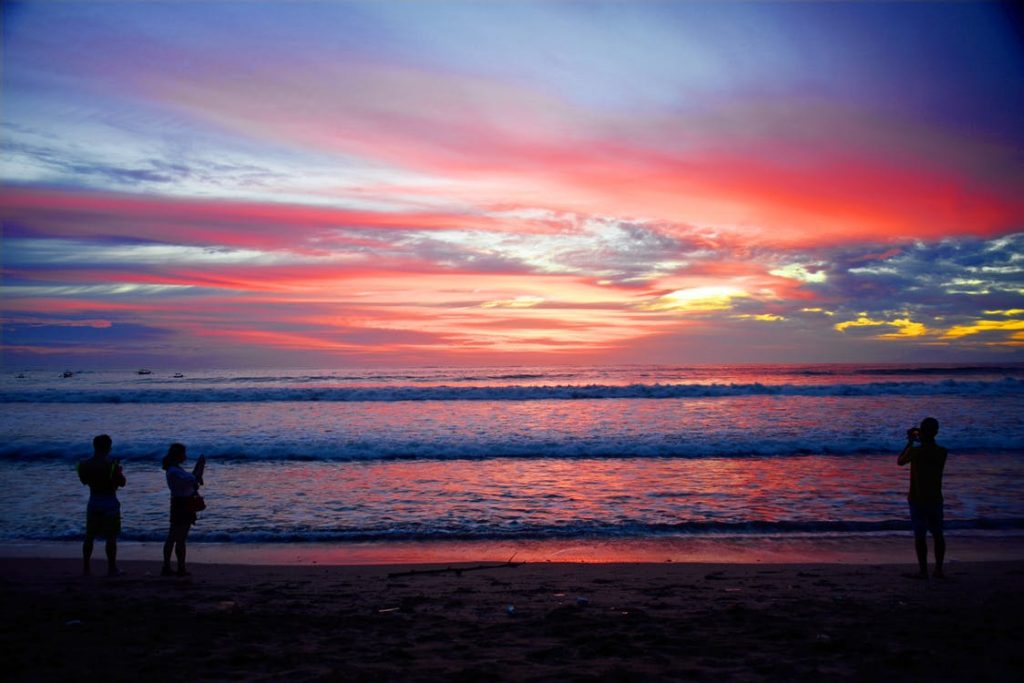 Going on a honeymoon trip soon, but haven't decided where to go? Though your wedding will probably count as the happiest moment in your life to this point, the honeymoon can be a close second! This is the time when you can simply relax and enjoy the company of the person you love most. Plus, you can find some great deals thanks to Instagram advertising!
Where you go can play just as much a part in how much fun you'll have as what you do, and the following guide will give you some ideas about some beautiful locals that are a perfect capstone to, "I do."
Bali
Bali, Indonesia is a charming, tropical honeymoon destination you may have seen on many Instagram feeds. Bali is filled with exotic, fun, adventurous, and beautiful locals, and is a great place to spend time with your loved one. It is also very affordable compared to European destinations. You can live in a luxury resort for the entire week without busting your budget.  There are so many places in Bali that you can stay in and all of them will fit well within your budget range.
Explore some natural landscapes and get a little adventure by exploring the different islands. They also have some of the best seafood to be found anywhere in the world!
Greece
Greece is a dreamy, picture-perfect honeymoon destination that has hosted many honeymoons for decades. One thing that captures the hearts of many visitors is the great architecture sitting on mountaintops. As you stroll hand-in-hand by the beach, you will find yourself in awe of the natural beauty and breathtaking architecture that throughout the entire country.
There are also many things to do in Greece too like cruising, trekking, and many opportunities to walk or hike.
Hawaii
Hawaii is also among the most Instagram-worthy honeymoon destinations to be found. In fact, there are many islands in Hawaii that will cater to what kind of honeymoon experience you and your new spouse want.
You can explore the Big Island for some exciting adventures, dip in the clear blue waters of Hawaii's numerous beaches, or experience the Kahuna or Akaka Falls. You can also do some snorkeling and diving for some unforgettable honeymoon memories.
Morocco
Morocco is another big hit for honeymooners who want to explore the African continent. This country has so much more to offer than just a typical honeymoon destination. Couples will be struck with its rich and diverse culture, fantastic cuisine, and picturesque locations. You can't help yourself but try their delicious food and bring home different kinds of teas, herbs and spices. You can find affordable hotels in different places in Morocco too.
You will be amazed by some of its architecture, flea markets, and everyday local activities. Discover how extravagant this place is by visiting historic sites where you can walk in breathtaking gardens, and explore the outdoors through desert safaris and camping.
There are so many adventure-filled activities you can try in Morocco and in any other places you wish to have your honeymoon. Ensure upon planning that you protect your trip from any unforeseen circumstances. Plan and book ahead should be the first thing to do. Search Instagram for other cool ideas to use while on honeymoon.
Excited to book the trip for honeymoon? There are so many things to see and do in these places we mentioned. If you have more time, research some unique activities neither of you have done so you can share your first time together! Of course don't forget to charge your camera so you can take your own Instagram-worthy snaps!