Florence and the Machine have been around since 2007 and continue to not disappoint. They always have put on a rocking show, but it seems like they get better each year. The indie rock band is about to head out on their UK & Ireland Tour and just announced they will be doing a small American Tour in the fall.
The band is best known for their hit song "Dog Days Are Over". This is a terrific song and always makes me want to dance. A lot of their songs makes people want to get up and have a good time. Plus, lead singer Florence Welch has an amazing voice. She really puts her heart and soul into it and it shows. I don't think Florence and the Machine get the attention or credit they deserve.
I always heard after a festival or event, that they always put on an incredible show. This summer, Florence and the Machine have been busy headlining many festivals and now they are about to hit the UK & Ireland for a 12-date tour. They will be playing four nights in London at the historic Alexandra Palace. This would be a really cool place to Florence and the Machine. Since they are from London, I am sure there be a huge turnout and that they will put on some amazing shows.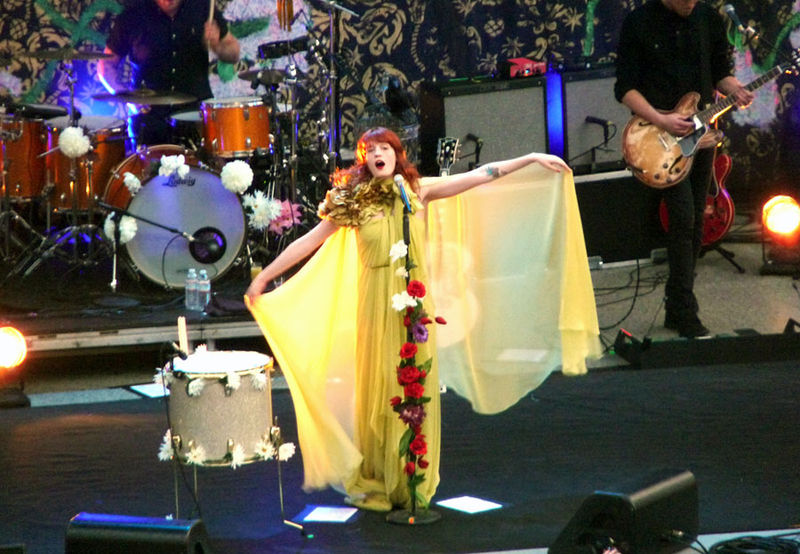 After their tour overseas, Florence and the Machine will head to the United States for a short tour across the country. They will start off the tour on October 11th in Austin, Texas. Their last show on the tour will be in Seattle, Washington on October 27th. If you can, I would definitely try to get tickets to see them. I know they play at a lot of festivals, but I think it would be awesome to see them at their own headlining concert.