What does it take to kill a music festival? Despite the droves of crowds and artists coming together for one singular event, these silent killers can compromise a festival's integrity and their ability to endure over time.
Security Measurements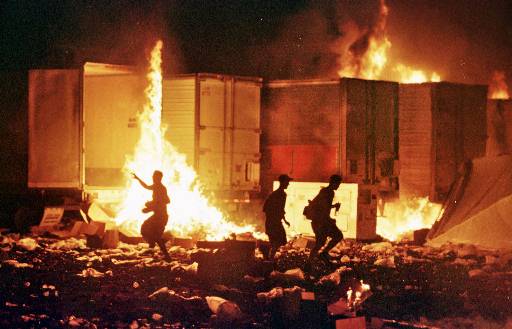 Nobody in their right minds wants to host or attend a music festival knowing the safety measurements are ambiguous at best.
In one of the most violent demonstrations in music festival history, the 1999 'revival' of Woodstock played host to Fred Durst and the misfortune that is Limp Bizkit. During a performance of the song "Break Stuff", audience members began ripping apart the stage and a series of sexual assaults occurred.
Later during a Red Hot Chili Peppers performance, audience members used candles intended for a vigil to create massive bonfires from empty water bottles. In the ensuing chaos, an audio tower caught fire and local authorities were dispatched to extinguish the massive flames.
Although the blame has famously been passed between attending fans and festival promoters, the violence that occurred resulted in no future planned installments. Make no mistake, the only similarities between '99 Woodstock and the widely influential version that made history decades before are in the name alone.
In another festival we won't be attending anytime soon, the Gathering of the Juggalos, festival violence and illicit drug usage are a regular occurrence. While the festival shows little sign of closing its doors, the stigma has prevented reputable artists from performing since the festival began in 2000. Dangerous objects have routinely been thrown at performers, perhaps none more infamous than those that bloodied tabloid star Tila Tequila.
So while it may be a nuisance to fans, it's hardly surprising most successful music festivals appear to have an uptick in security measurements annually. Most would agree it's a small price to pay, being frisked and hassled by hired hands, to experience a safe festival.
Weather Conditions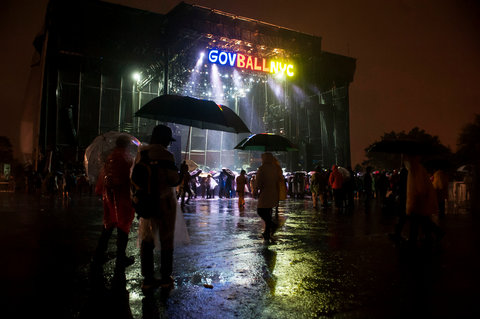 This was a bad year for music festival weather. Dates at US festivals including Governor's Ball in NYC and Austin City Limits in TX were cancelled as a result of excessive rainfall and flooding, lightning compromising festival safety. It's a rare occurrence artists like Atoms For Peace offer makeup performances, leaving many festivals fans sorely disappointed.
Apart from torrid rain, excessive heat can discourage fans from attending. More sensitive people would perhaps never dream of camping at festivals like Coachella and Bonnaroo, conditions reaching well over 100 degrees during the average afternoon.
With temperatures reaching new heights each year, when is time for festival organizers to make new arrangements? There may never be an answer for Mother Nature and there will always be a considerable risk when it comes to traditional outdoor festivals.
Many successful festivals including South by Southwest (SXSW) and MusicfestNW abide by rotating festivals, the majority of which are indoors. Although this format can hardly replicate the amazing camping experiences found at Coachella and Bonnaroo, conditions are considerably more tolerable.
We may not be long off from seeing certain festivals drop dramatically in attendance as a result of bad weather, a drop we could first witness in 2014.
Culture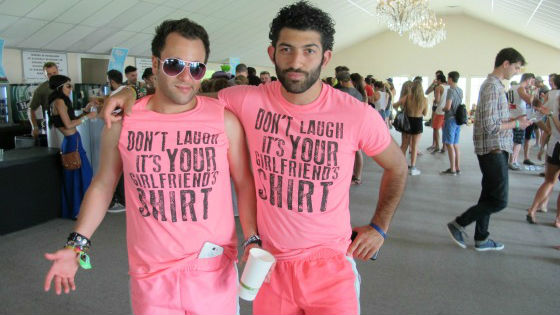 Music festivals cannot remain relevant unless they're willing to evolve, evolution that often comes at a price. The more popular a certain festival is, the more likely you're to hear the resulting grumblings about how things 'used to be'.
Case in point, Coachella Music and Arts Festival has shifted dramatically from its roots. With the influx of many electronic artists, traditionalists have complained about what they perceive is Coachella's growing 'bro culture'. Truth be told, it's not uncommon to see gaggles of fraternity brothers sporting 'Where's Molly?' shirts roaming the polo field.
Music festival culture is a fickle thing, striking the right balance is essential to one's survival. Adapt to popular sound or risk extinction, disregard your roots and you have no legacy to stand on. Say what you will about Coachella's multiplying electronic music lineup, but even traditionalists can't write off performances like Jeff Mangum, Paul McCartney and Death From Above 1979.