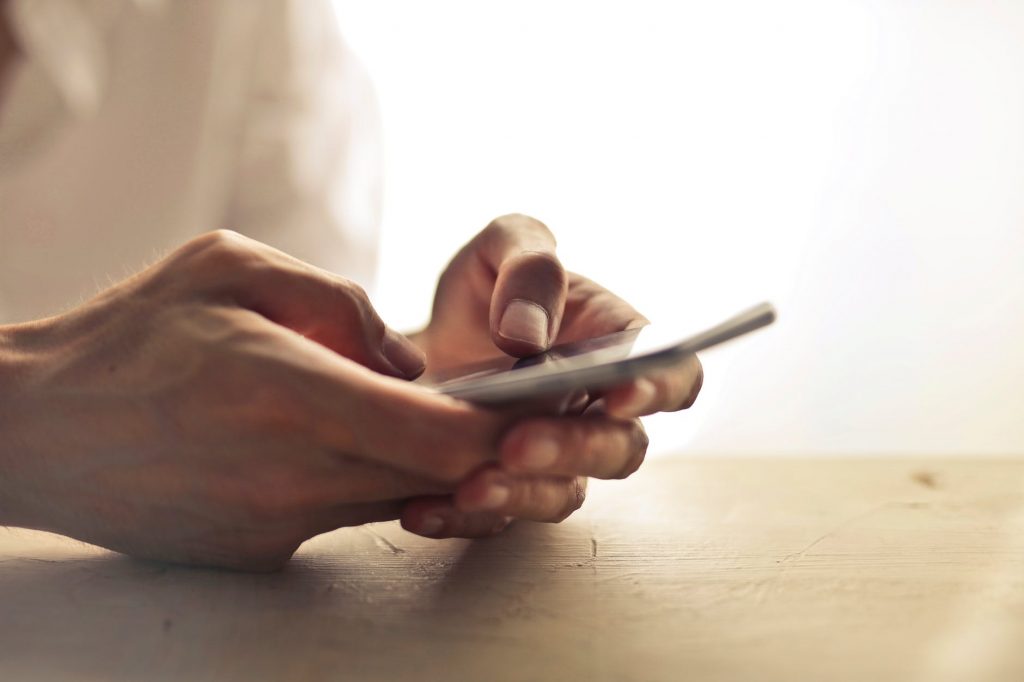 RV living used to be more or less the exclusive province of retirees.  Today, though, a far larger and more diverse crowd of people are catching on to the many benefits of going full-time as RVers.

One pleasant side effect of this trend is that many companies have developed apps just for RV owners. Whether they're cruising the country in a travel trailer or living full-time in a park trailer, modern RVers can benefit from a wide variety of both specialized and generalized smartphone apps. This article will introduce ten of the most popular, must-have apps for full-timers and road-trippers alike.

Allstays Truck and Travel

Whether RV owners are planning their first trips out in a brand-new travel trailer or they're just looking to explore a new area of the country in their full-size RVs, they can benefit from downloading the Allstays Truck and Travel app while on the road. This app offers info on what roads have low clearances, where runaway truck ramps are located, and what features are available at travel centers and truck stops.

The Allstays Truck and Travel app lets users filter their searches by parking, fuel availability, and even ATM availability, making it easy to plan for just about any contingency while on the road. It's available on both Google Play and iTunes for $9.99.

Oh, Ranger! Park Finder

The Oh, Ranger! Park Finder app lets users search their current areas or their destinations to find local, federal, and state parks that allow camping and other recreational activities. Whether they're living full-time in a beautiful park trailer and want to find the perfect spot or they're vacationing with their families and want to find a park that offers specific recreational activities for the kids, Oh, Ranger! will provide. Unlike some similar campground finders, this app is also free on both Google Play and iTunes.

GasBuddy

The GasBuddy app allows users to find the cheapest gas options nearby so that they don't wind up putting more money than necessary into their tanks. Users will also have the opportunity to win free gas by uploading factually accurate information about local gas prices. It's free to use and it features data on fueling stations across the U.S., earning GasBuddy it's rightful place on the top ten most useful apps for RV owners.

Sanidumps RV Dump Station Locator

There's nothing worse than driving around with a full waste tank looking for a sanitary dump. While dumping black water may not be the most glamorous aspect of RV living, it is one of the most essential, which is why it's a good thing that Sanidumps RV Dump Station Locator is available. Drivers can quickly find their way to the closest dump station using this free app, saving themselves and their fellow travelers a good deal of stress and other unpleasantness.

Weather Radio

In many places across the country, the weather can change on a dime, leaving RV owners in difficult positions. Weather Radio stands out among many available weather apps thanks to its exceptional radar map. Drivers who have downloaded it tend to find that it's well worth the $2.99 on Google Play or $3.99 on iTunes that they'll have to pay for its extensive features.

RV Checklist

Planning for an impending RV vacation can be stressful. RV Checklist can help to remove some of that stress.

The app allows users to customize their checklists, track their progress as they pack, and make changes when they return home so that they'll have everything they need the next time. It's free on Google Play and costs just $0.99 on iTunes, making it an affordable option, as well.

Coverage?

Many modern full-time RVers work online, which can limit the places they can camp, at least if they like boondocking. The Coverage? app makes finding camp spots that have reception much easier. It compiles all of the data offered by cell phone companies' coverage maps and offers it to users in an easy-to-understand format, eliminating the possibility of driving all day only to find that the seemingly perfect campsite has zero reception.

Unfortunately for Android users, Coverage? is only available on iTunes. It costs just $2.99, though, so iPhone users should consider it a must-have whether they work online or they just want to make sure they'll be able to stay in touch with family and friends throughout their vacations.

Trip Journal

Whether they're avid bloggers or they just want to keep track of great camp spots and area attractions, Trip Journal provides RVers with the perfect outlet for keeping track of details. It collects data from trips, allowing users to add pinpoints, photos, and notes as they go then puts it together into a virtual scrapbook. For the cost of less than a quality paper journal at just $2.99, the memories stored safely away in the Trip Journal app alone will be well worth the small investment.

Free RV WiFi

Given that few users would want to pay for access to a list of free WiFi spots, it should come as no surprise that Free RV WiFi doesn't cost a cent. For the price of nothing, RVers can scan nearby areas for available connections, find out which ones are free and which ones aren't, and make getting online much easier. Those who download the app on iTunes will also be able to keep offline records of free connections.

Copilot GPS Premium

Most modern drivers have GPS on their cell phones. Copilot GPS is a little bit different, though. It uses live satellite navigation and thousands of stored maps to help drivers plan routes even when they have no reception. A free version is available, although most drivers wind up upgrading to the premium version over time and find that it is well worth the money.

The Bottom Line

From planning a family road trip to finding a place to put down a park trailer and live full-time, a lot of work goes into ensuring that RV travels go smoothly. Savvy drivers can eliminate a good deal of stress and ensure that their trips go smoothly by downloading all of the apps on this list.