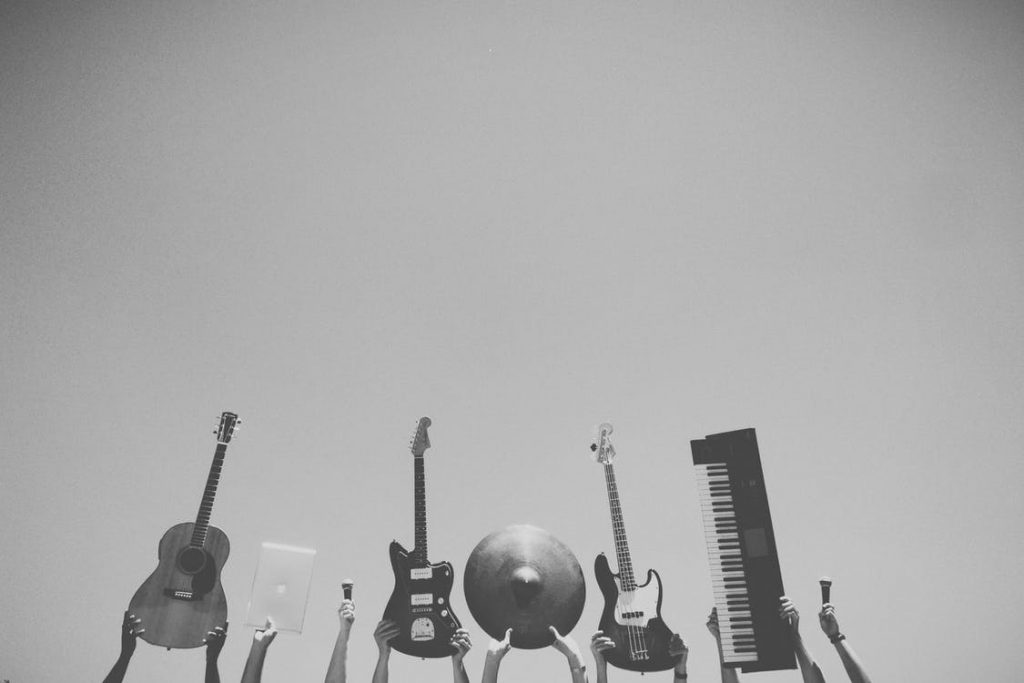 Newsletters need to stand out, even if they are coming from your favorite band or musician. You may already be a huge fan, but you never want to receive a boring and unappealing newsletter. A band or musician may use a newsletter to send exciting updates, let fans know about a special announcement or just to keep in touch. For whatever reason they are sending a newsletter, the design and look of it is extremely important. This is especially true if a band is announcing a new tour. When a band or musician sends an email, they want to try to use the same template each time so that they create a consistent look that fans will recognize. The subject line is also important, just like with any email. Let's take a look at how bands and musicians show their artistic roots in their newsletters in a blog post from Campaign Monitor. Experts take a look at three different newsletters. They take the design and style into consideration, giving their thoughts on what they love and what they hate. You may not be an expert, but you also have your own opinions and know what you like. Do you happen to agree with the experts?
Three emails to promote a similar product or service. Which one will make the cut?To kick off our first 'Email Standoff', we've rustled up three email campaigns promoting musicians and bands. Putting their diverse music preferences aside for a moment, Trish from QA & Stephen from Support were asked to briefly describe what they liked about each of the emails. Finally, they reveal which one would get them buying tickets to a gig faster than Ed Van Halen can shake a whammy bar. Here goes!
Owl City
First up is the wildly inventive email newsletter from pop performer, Owl City, by designer Armistead Booker. I'm all for its' large buttons and an uncomplicated layout, but did our judges like it, too?
Trish: "I love the retro vibe here, makes me feel cooler just looking at it. Having the tour dates on the side is great, also, I like owls."
Stephen: "This campaign's delicious color scheme – which reminds me of a warm Summer's evening – is coupled with excellent typography and bold headings… plus let's face it, who can resist cute, cuddly animals, right?"
"The only things which let it down slightly are a lack of alt tags on their menu icons at the top of the campaign, and a missing border="0″ on the 'forward to a friend' image at the base of the email, which will generate a thick blue border around it within some email clients as a result."
James Vincent McMorrow
From Owl City's bold imagery, we go to the subdued charm of James Vincent McMorrow by Life Forms Design. The conversational copy gives this email a very personal touch – by the time I reached the simple call to action to 'Pre-order the Album', I was sold.
Trish: "I guess it looks clean, but not super exciting. It looks like a nice design but I can't say it makes me want to read that big chunk of text."
Stephen: "A very clean, subtle and almost melancholy design which is meticulously laid out. You can tell the designer has probably spent quite some time getting everything looking perfect, right down to the last pixel, and it shows."
"Only criticism would be that the text on my ridiculously large 27″ monitor is a little small difficult to read, but the Serif font does compliment the content nevertheless."
The Lethals
Finally, to wrap up our first Email Standoff with a roar is this bold email newsletter from The Lethals, by Inklab. The imagery just leaps from the page, but did it have our judges leaping to the box office?
Trish: "Fierce! This gets straight to the point without making me think too hard, which is what I need when I've been listening to loud music all day. I like the MYSPACE FACEBOOK TWITTER down the bottom, instead of the usual overused icons which my eye usually just bypasses."
Stephen: "A very striking, edgy and moody design with great use of imagery to convey the band's style, and it really grabs your attention when it lands in your inbox."
"Only criticisms here is that the campaign has been coded using divs rather than tables, plus the main 'lion head' and 'forest' images are housed in a single background image, which isn't going to display in Outlook 2007." (Until now. – Ed)
The verdict
Trish:
"They were all worthy but in the end I have to choose Owl City. The laidback feel and interesting artwork gave me a good idea of their personality as a band, and made me want to find out more."
Stephen: "My pick here is Owl City's newsletter, as not only does it look great, but it is fairly well-coded, separates content nicely and is easy to read; everything you want in a email really. Good job."
Like Trish, Owl City did have the most impact on me. The gentle colors, type and simple illustrations just say 'personality'! It's like getting a hand-written letter from a quirky relative.
The key takeaways here are to cut back on the copy and give your music-related newsletter some life with illustrations and an informal tone. Notice how none of these emails resorted to cliche stock social media icons, instead choosing to blend in the Facebook / Twitter / MySpace links with the rest of the email.
Overall winner: Owl City
Three emails. Two judges. One product.
That's the skinny behind our new blog series, 'Email Standoff'. Every so often, we'll round up three designs that promote a similar service or product. We'll discuss what worked, what didn't and explore the diversity of approaches that can go into marketing a single concept!
Finally, you tell us which email you would most love to see in your inbox and why. Did you agree with our judges? Let us know in the comments below.
Don't forget that you can find more design inspiration in our gallery.