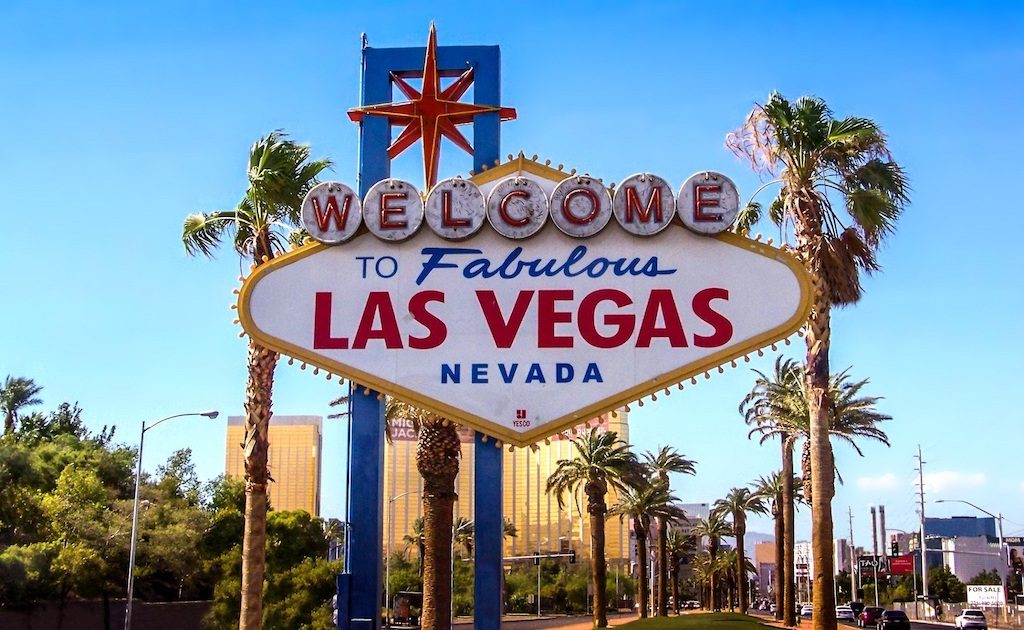 Las Vegas is one of the most popular travel destinations in the United States. Over the past two decades, Vegas has become a highly family friendly destination. In more recent years, Las Vegas has also become pet friendly with many things to do in Las Vegas with your pet.
If you are a person who prefers to take your pets on vacation, you definitely will want to consider heading to Las Vegas. In this regard, there are a variety of pet friendly aspects to the city that you must know.
Pet Friendly Hotels in Las Vegas
With each passing year, there are more pet friendly hotels in Las Vegas. The pet friendly hotels that are leading the pack are Caesar's Palace, Harrahs, Flamingo, Bally's Planet Hollywood, Paris, Rio, and The Quad. These Vegas properties all have one thing in common. They are all run by Caesar's. In addition, these hotels are all a part of the PetStay Casino program.
Through the PetStay Casino program, a visitor to Vegas can stay in a qualifying hotel (including all of those mentioned a moment ago) and have two dogs up to 50 pounds each in their rooms. No dogs are allowed over the 50 pound mark, however.
Hotels in this program can provide an myriad of information about Vegas and dogs. In addition, these properties also offer pet sitting services.
Beyond the PetStay Casino program, there are other hotels in Vegas that welcome dogs to their properties. These include the Vdara Hotel & Spa. This is a smoke free and casino free property. The hotel has room service for dogs with a special menu.
Popular hotel Mandalay Bay is also dog-friendly. In addition, Westin Lake Las Vegas Resort & Spa is dog friendly. It is not located on the strip, but it is not too far off.
Some other casino hotels do allow smaller dogs on their properties. These include the Trump International as well as the Cosmopolitan of Las Vegas.
If you will be an extended stay visitor to Vegas, the Residence Inn Hughes Center is pet friendly. It is located near the Strip.
If you need to leave your pet alone for some reason why in Vegas, there are a few PetSmart Pet Hotels open for business. There is also what is called Camp Bow Wow. There are also kennels available in town that cater to visitors to Vegas who may need an overnight accommodation for a pet for one reason or another.
Walking The Strip
Of course, one of the most popular activities in Las Vegas is walking The Strip. You can take your dog for a walk on The Strip, but only at certain times. In recent years, the city restricted the time of day when people can walk The Strip with their dogs. You are not permitted to walk your pooch on the strip from noon until 5:00 a.m. Thus, if you want to sightsee with your dog on The Strip, you need to plan your walkabout in the morning.
You can walk anywhere else at any time during the day in Vegas. Hotels on the strip that accommodate dogs provide rear exists to backstreets on which you can walk with your dog when they are not permitted on The Strip.
Camping with Your Dog Near Vegas
There are a considerable number of people that troop to the Vegas area for activities beyond those offered on The Strip. If you are interested in spending at least some time in the Vegas area taking advantage of the great outdoors, KOA at Circus Circus is pet friendly. This campsite is literally located behind the long-standing Circus Circus Hotel and Casino on The Strip.
Oasis Las Vegas RV Resort is another pet friendly campsite. It is situated just south of the city.
Dog Friendly Historical Sites
There are also different historical points of interests in and around Las Vegas. A good many of these venues are pet friendly. Two popular, pet friendly historic sites in the area are Old Las Vegas Mormon Fort in downtown Las Vegas and Historic Spring Mountain Ranch. Howard Hughes used to own Historic Spring Mountain Ranch.
Dog Friendly Restaurants and Shopping Centers
Vegas is awash in great restaurants. A considerable number of these bistros in Vegas are dog friendly. Some restrict the time of day in which dogs can visit to the early part of the day, until the early evening.
There are also a number dog friendly shopping centers in Vegas. These include Town Square in Las Vegas. There are many of individual, freestanding stores that are dog friendly as well.
Jessica Kane is a writer for Handicapped Pets, your most trusted source for dog wheelchairs and harnesses.