Coachella 2014 Day 2 Guide Continued
MGMT
Electro, Art Pop, Psychedelic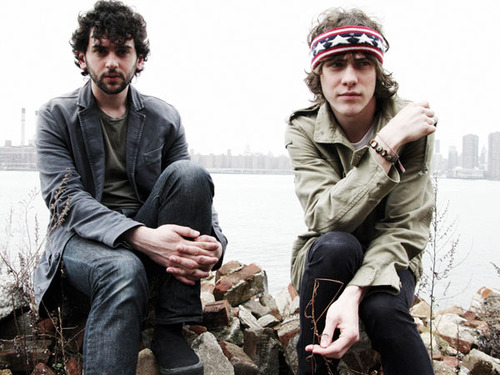 The former art sudents behind MGMT have done much to bury their reputation following singles Kids and Electric Feel, seemingly devoted to prove their work isn't accessible to a universal audience. While mixed things have been said about their live shows, the same can be said about any artist attracting thousands of people. Far from an easy write off, Ben Goldwasser and Andrew Van Wyngarden's latest self-0titled effort was generally consistent.

Mogwai
Post-Rock, Instrumental Rock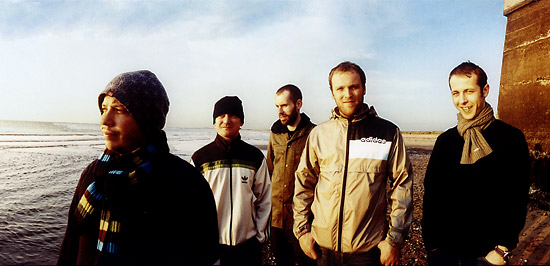 Formed in Scotland's musically innovative region of Glasgow, and creating cosmic post-rock that is every bit powerful as it is introspective. Their music, perfectly capable of setting a somber tone, has been used throughout the French zombie series Les Revenants.

Muse
Alternative Rock, New Prog, Space Rock

We admit the inclusion of Muse as a headliner seemed like a bit of a toss in, but this isn't a total wash either. Described as an insane light show even by dissenters, their set is bound to be one of the biggest spectacles of the weekend.

Nas
Hip Hop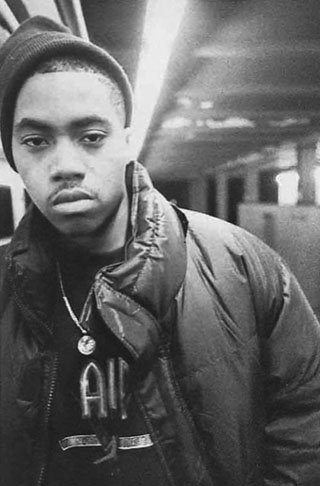 A legend in his own right, it's high time Nasty Nas made a Coachella appearance. His latest full release, Life is Good, was hailed as his most consistent album since the early days of Illmatic. As self-proclaimed hip hop heads, this is our most anticipated set in the genre outside of OutKast.

Netsky
Drum and Bass, Liquid Funk, Dubstep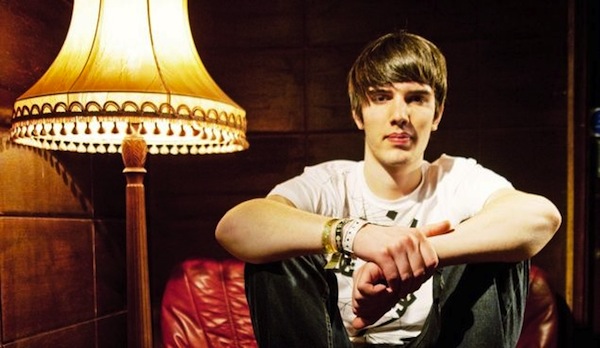 Belgian born Boris Daenen, who derives his stage name Netsky from the computer virus, is an internationally respected liquid funk producer at only 24-years-old and secured his first releases within 12 months of production. He delivers a unique style that's heavy on drum and bass with frequent vocal layers adding rich textures.

Nicole Moudaber
Techno, House
Inspired by dance music at an early age, Lebanese producer Nicole Moubader is constantly looking for ways to reflect her passion back to the world. After working years a promoter, Moudaber is now an accomplished DJ that believes 'the underground is stronger than ever'.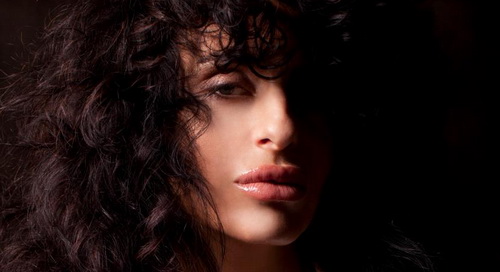 Pet Shop Boys
Synthpop, New Wave, Alternative Dance, House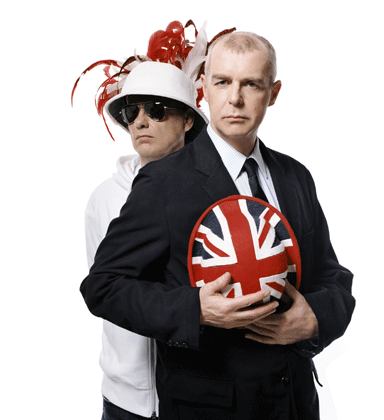 English duo Neil Tennant and Chris Lowe have been producing some of the best new wave and alternative pop music since the early 1980s. A terrific pickup in terms of Coachella's more old school lineup, Pet Shop Boys will bring their catalog of songs responsible for selling over 50 million records to Indio and we couldn't be more excited. Much respect to these innovators.

Pharrell Williams
Hip Hop, R&B, Funk, Rock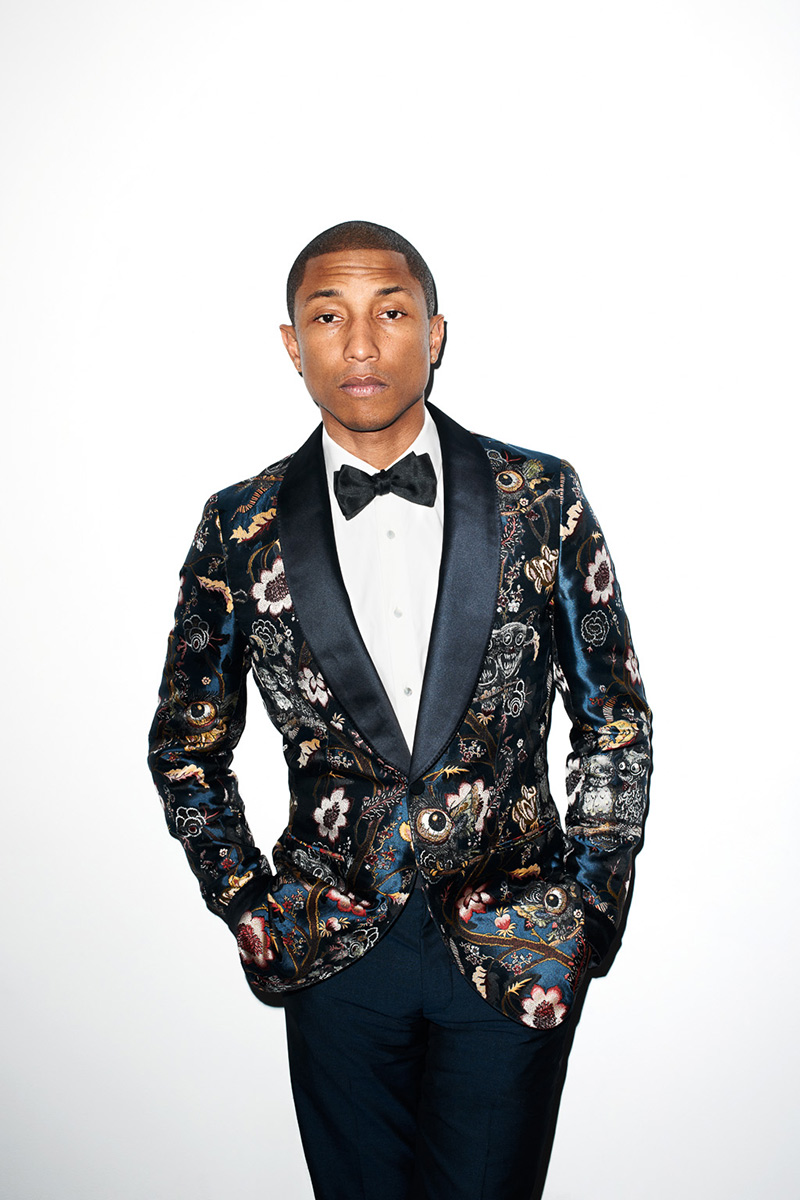 One of the biggest names on the Coachella bill in 2014, Pharrell Williams has an electric stage presence that already has fans lining up for his live performance. As a founding member of N.E.R.D., budding solo artist and recent collaborator with Daft Punk, his Indio set is carrying a lot of potential. Speaking of Daft Punk — don't hold your breath for the robots to make a cameo; we've never seen special guests that eclipse the scheduled artist in the festival's long history.

Queens of the Stone Age
Alternative Rock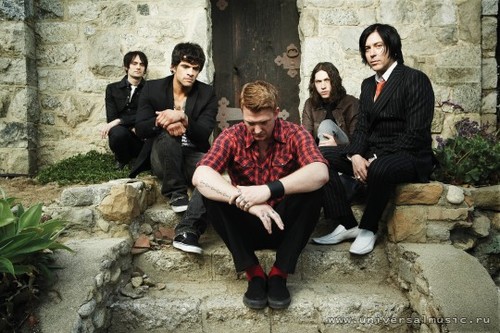 The inclusion of California's Queens of the Stone Age does a lot to round out the entire rock billing, a niche that could otherwise be considered anemic in 2014. Hot off the heels of their dyanmite release …Like Clockwork, this widely respected and uncompromising outfit will bring along some much welcomed noise to the valley. Their unfiltered live performance is really something to behold for any rock fan, new and old.

RL Grime
Electronic, Trap, Hip Hop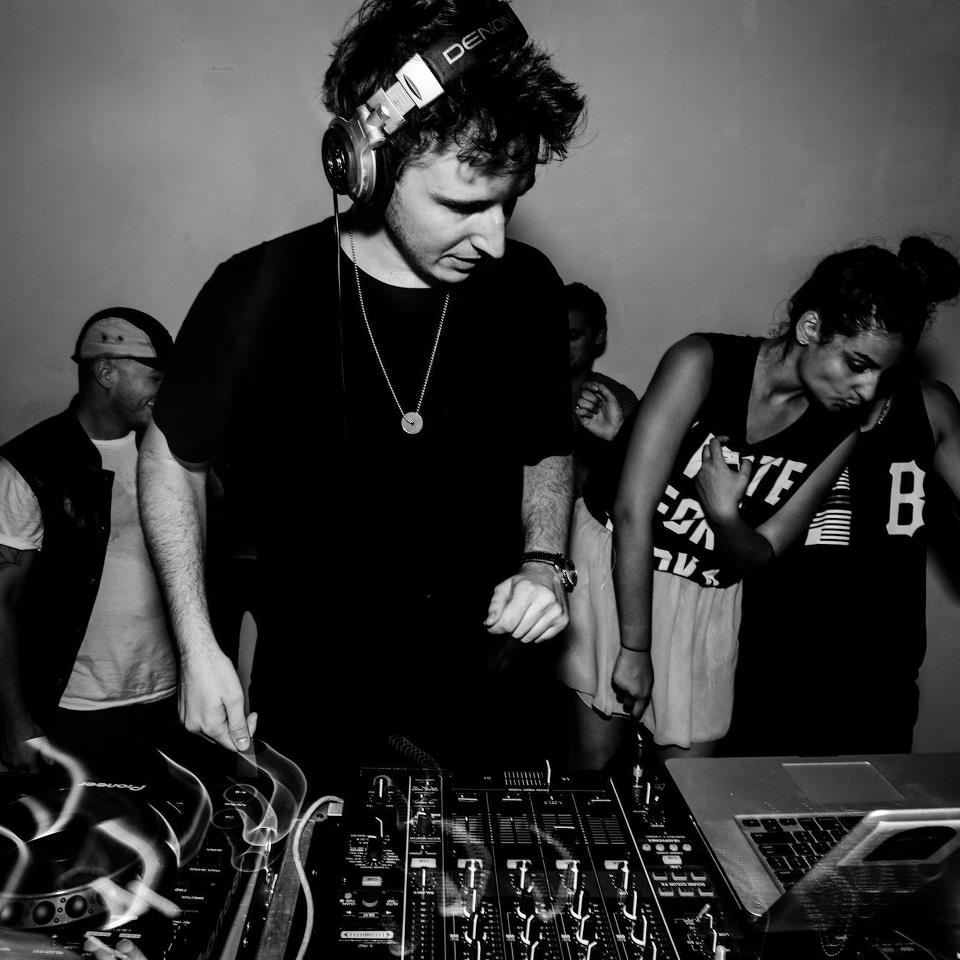 A pioneer of the explosive trap movement, RL Grime's Henry Steinway is easily one of the biggest EDM draws at any electronic festival worth its salt. Deadly behind the decks, his hip hop laden sets are loaded with enough booty bouncing bass to set day 2 on absolute fire. An easy favorite of ours at Travel Hymns.

Saints of Valory
Alternative Rock
One of the surprisingly few entries hailing from Austin, TX, Saints of Valory are an alternative rock band forged through early childhood friendships in Brazil. Touting stadium filling sounds with shades of The Temper Trap and even Coldplay, sound clearly built for the Coachella stage.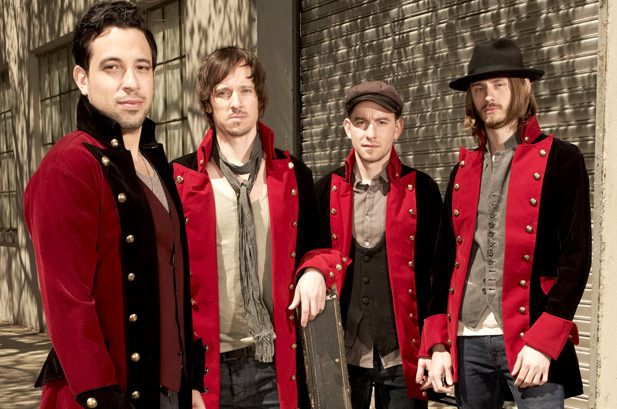 Skrillex
Dubstep, Electro House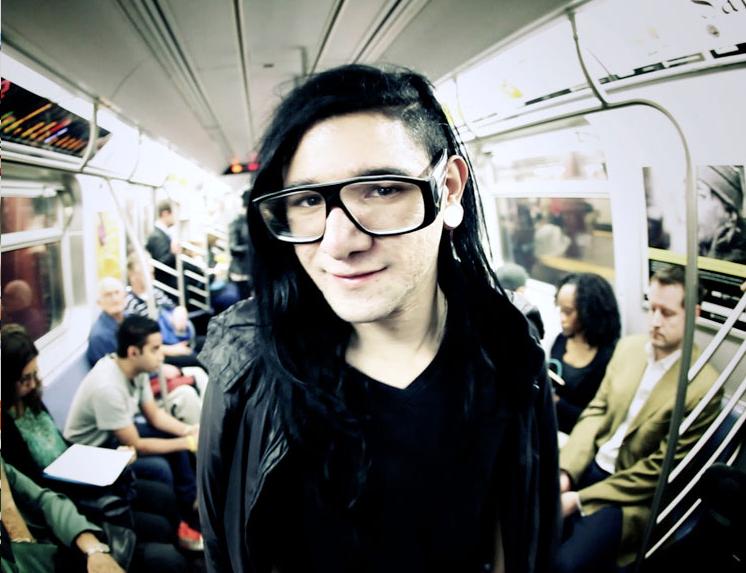 We're not exactly sure if anything more needs to be said about Skrillex, still the reigning champ of the electronic scene right now. While we're a little disappointed he won't be performing alongside Diplo as Jack U, any frenzied EDM or Dub fan would be insane to miss this.

Sleigh Bells
Noise Pop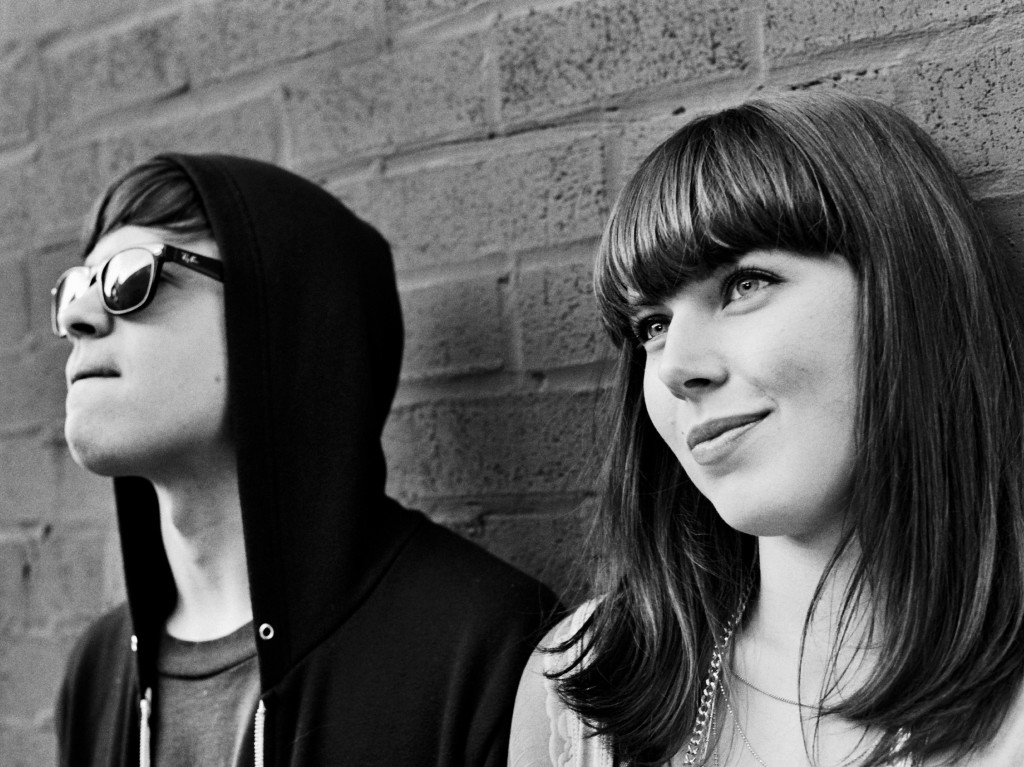 Derek Miller and Alexis Krauss could very well deliver the most fun set in 2014 as Sleigh Bells. The duo has an unmistakable chemistry that's translated to huge success. Simply put, this band was built for live performances.

Solange
R&B, Hip Hop, Neo Soul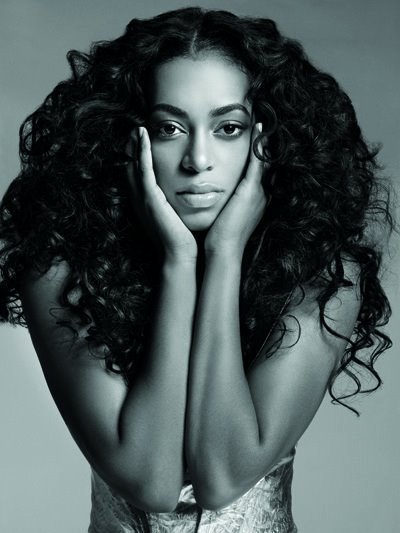 We couldn't be more excited to see Solange included on this year's lineup. The girl is loaded with talent, something you might suspect from anyone directly related to Beyonce. Bringing a little more indie cred with her, Solange has worked alongside artists like Grizzly Bear to produce her work. We have no problem saying this is our most anticipated pop performance all weekend next to Ellie Goulding.

Syd Arthur
Psychedelic Rock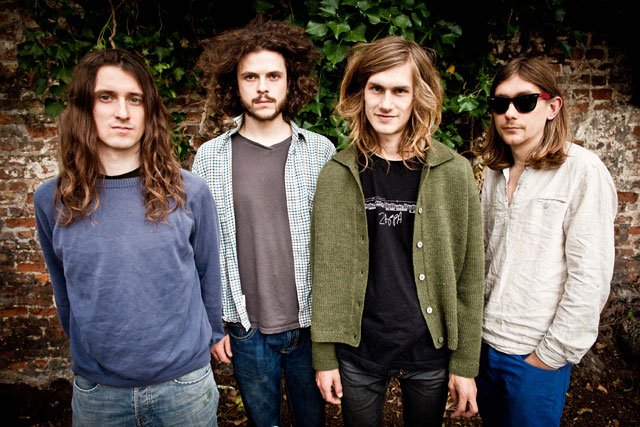 Originally formed in 2006, this British psych-rock collective draw their major inspiration for 60s and 70s artists like the Soft Machine and Caravan. Using the past as inspiration, they post up a more modern take on a familiar sound.

Temples
Alternative, Psychedelic Rock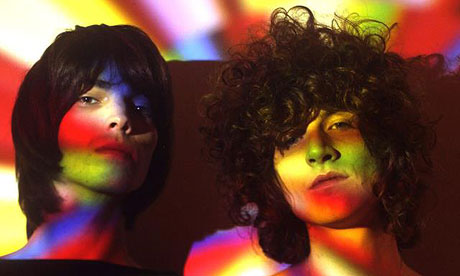 Yet another psych-rock band out of Northamptonshire, the band has already been dubbed 'the best new band in Britain' since forming in 2012. Originally only a home studio project, the deo of Edward Bagshaw and Thomas Edison Warmsley. They haven't experienced much airplay yet, causing noteworthy figures like Noel Gallagher to criticize BBC1.

The Dismemberment Plan
Indie Rock, Experimental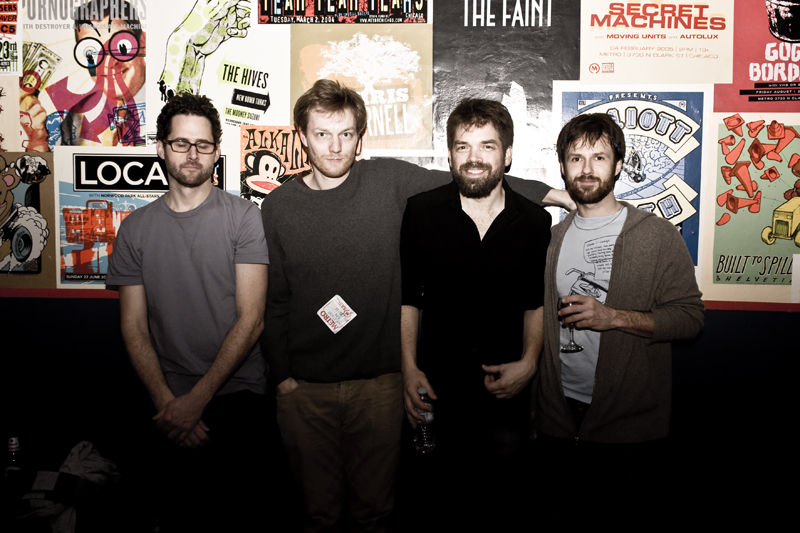 Culled from Washington DC's ever-emerging music scene, the group only recently reunited as of 2011 since a long hiatus that began in 2003. Drawing on obvious influences such as Fugazi and Jawbox, the group derives its name from a stray phrase uttered by insurance salesman Ned Ryerson in Groundhog Day starring Bill Murray.

The Head and the Heart
Indie Rock, Folk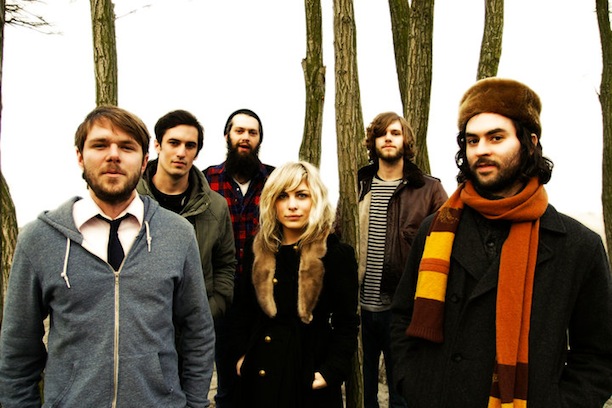 Quickly garnering a huge fanbase thanks in part to their relentless touring and festival billings, The Head and the Heart can be counted as one of the least regrettable acts ushered in by the Mumford and Sons and Fleet Foxes folk hysteria. Countless accolades follow this Sub Pop signee's live show, soulful folk performances featuring a near endless amount of instruments. Once flying under the radar, the word is resoundingly out on this six-piece Seattle collective.

The Internet
Trip Hop, Hip Hop Soul, Funk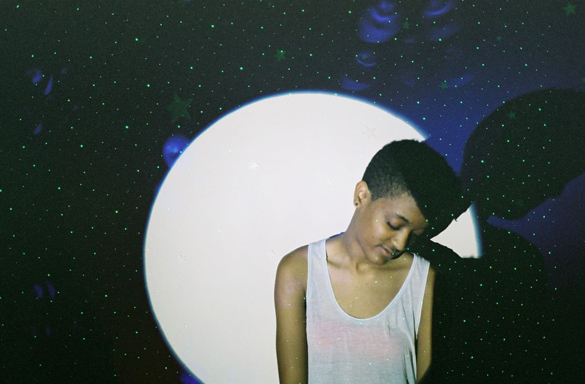 It seems like every year we discover the Los Angeles-based Odd Future collective was even more talented than we previously realized. The on and off again producer for the group, Syd tha Kid, finally takes her turn in the spotlight as lead vocals for the Internet, a funkier and jazzier offering from any of her previous contributions.

The Magician
Electro Pop, House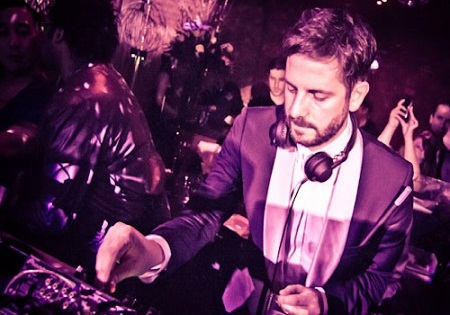 The well known alter ego of producer Stephen Fasano, The Magician is bringing a little bit of mystery to the dance tents. According to legend, "One night not so long ago, he appeared from a place between space and time." Sounds good enough to dance to.

The Naked and Famous
Post-Punk Revival, Indie Rock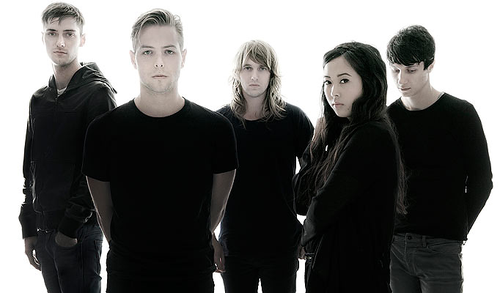 A talented New Zealand electronic collective known for their heavy melodic 80s pop lean, the band played together for two years before performing any live shows in 2010. The vocals are a major standout here with the powerful abilities of Alisa Xayalith.

Tiga
Electro, Tech House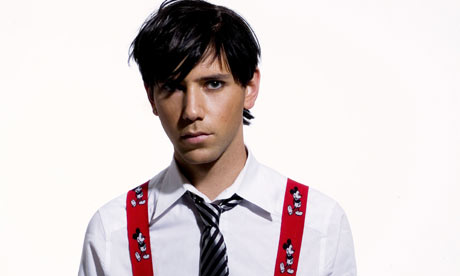 Canadian musician and producer Tiga, Tiga James Sontag, has had his hands all over the electronic industry with a stream of solid remixes including LCD Soundsystem, Boys Noize and Moby. His album Sexor won the 2007 Juno Award for Dance Recording of the Year.

TJR
Acid House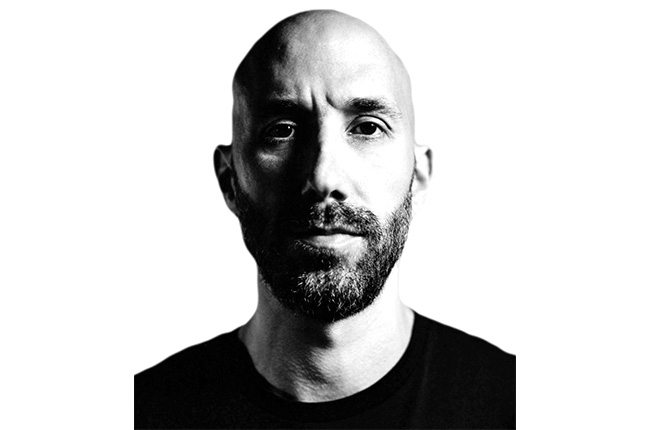 A prominent club DJ, LA's TJ Rozdilsky boasts a very extensive catalog of remixes and original tracks. Although he certainly maintains his underground cred, his efforts attracted Cuban-American Pitbull who later sampled his work on his own song Do Not Stop The Party.

Ty Segall
Garage, Psychedelic Rock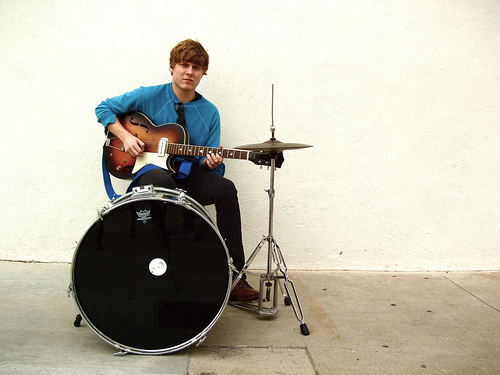 A gritty and steadfast rock performer, the bay area's multi-instrumental Ty Segall channels a lot of genre through his work. Citing Hawkwind as his favorite group, the artist also drew early inspiration from the glam of David Bowie and the heaviness from Black Sabbath. He's all over the map creatively.

Unlocking the Truth
Metal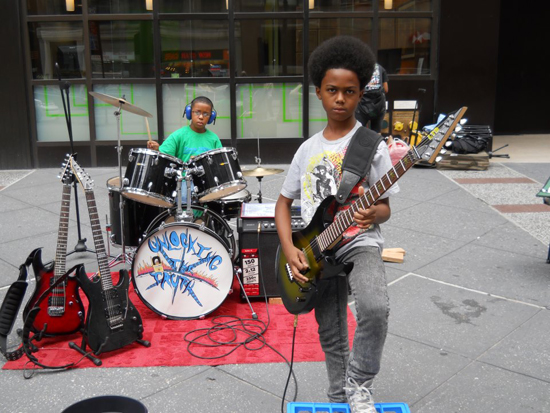 Unlocking the Truth has yet to find their way to Spotify, so you'll just have to settle for this ridiculously awesome video of their live performance. Coachella really has a thing for young kids that can shred this year.
UZ
Electronic, Trap
One of the more interesting subplots in electronic music, the real identity of UZ is actually unknown. Sporting a full face mask and bandanna during live performances, this is one of the smaller trap offerings in 2014.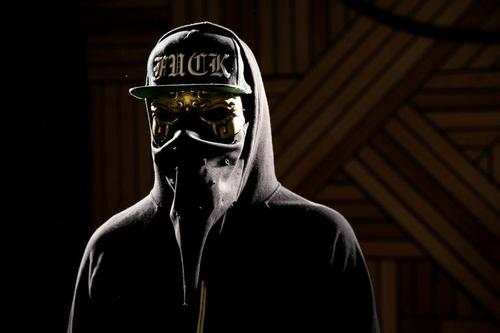 Warpaint
Indie Rock, Dream Pop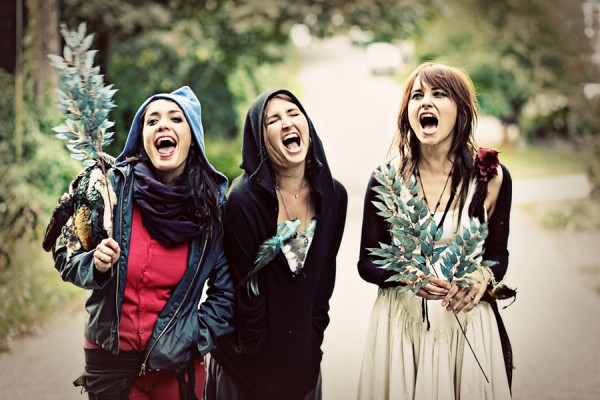 Los Angeles-based (kind of a theme around here) Warpaint has been through various lineups in the past and finally settled on its current five-piece collective. They were recently nominated for BBC's Sound of 2011 poll and were the cover stars of Beat Winter 2010 issue. They draw comparisons to Joni Mitchell and Cocteau Twins.

Washed Out
Chillwave, Dream Pop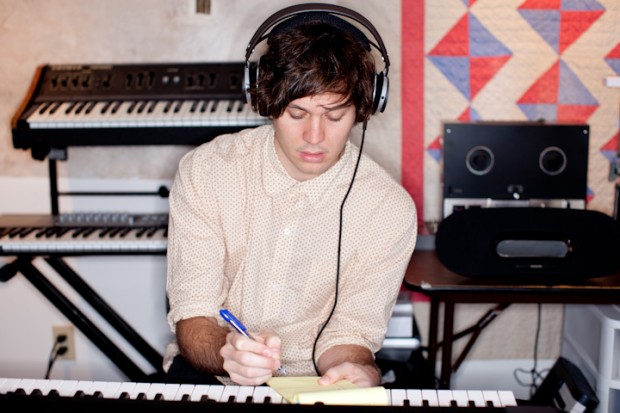 One of our most anticipated performances this year, Ernest Greene is the mastermind behind the chillwave force known as Washed Out, dropping unshakable vibes everywhere he plays. Greene ultimately turned to making music after failing to find a job as a librarian and surged in popularity after his music was featured on the opening credits of IFC's Portlandia.

White Lies
Post-Punk Revival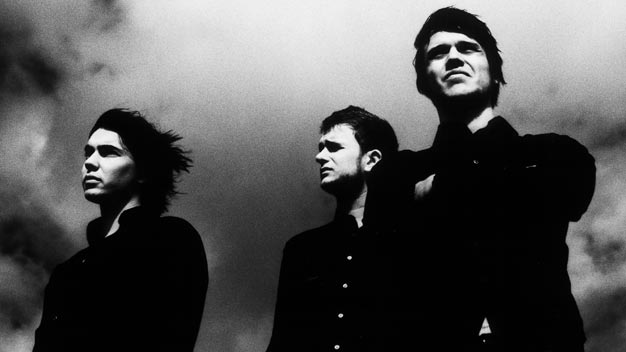 Our final post-punk revival band featured day 2, English outfit White Lies have been active since 2007. Formerly known as Fear of Flying, citing Talking Heads as a major source of inspiration for their work.

Young & Sick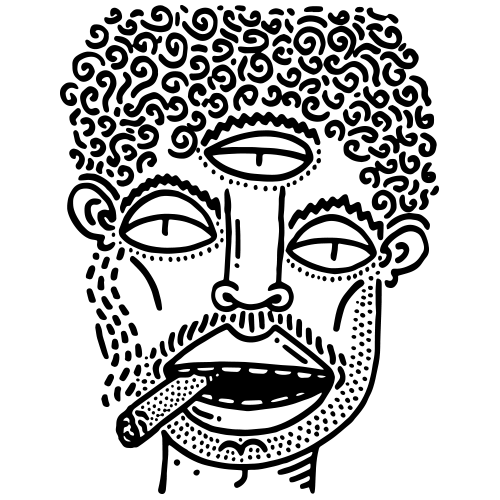 Indie, Synthpop
There's a little bit of mystery here as Young & Sick is actually classified as a music and art project. The project is best known for their artwork as featured above, most famously supplying Foster the People with the album artwork for Torches.