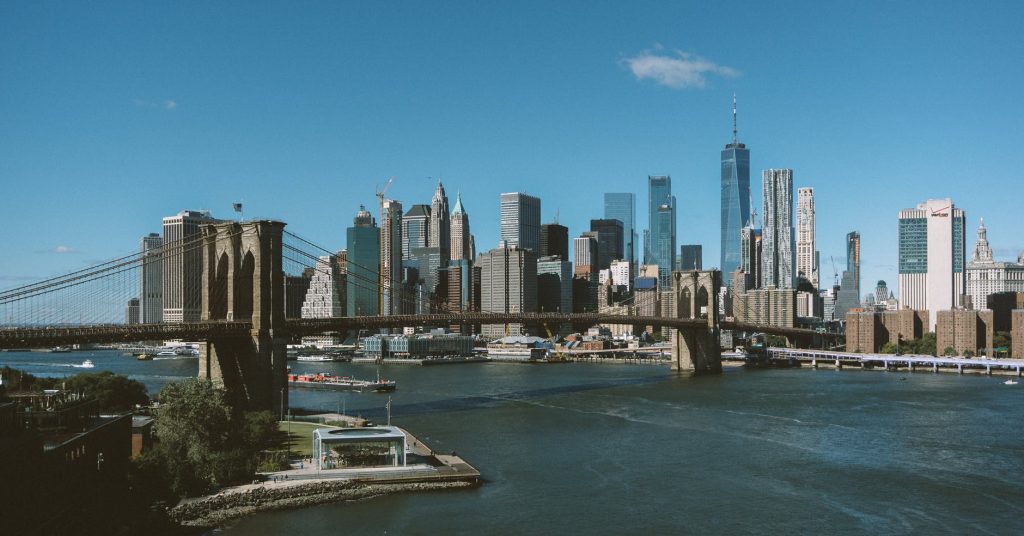 Who here remembers the 80s and 90s? What a terrible time for the greater NYC area. It was ridden with crime, prostitution and poverty. Heck, even places like Times Square were considered somewhat dangerous to step foot in. Fortunately, these areas have done a complete 180-degree turn. But the place that has experienced the most spectacular turnaround? Brooklyn, NY.
If you thought places like the Bronx and Washington heights were bad, then you weren't paying attention to Brooklyn. In other places in NYC, at least the police could somewhat manage crime levels. It was said that back in the 80s and 90s the police wouldn't dare step foot into Brooklyn for fear of losing their lives. We don't know what exactly happened but we're not complaining. Brooklyn is now a go-to destination for people worldwide, and this is phenomenal. There is so much culture and history in Brooklyn that it's a shame people missed out on this for decades. Here are some of the best things to see in Brooklyn.
DUMBO
No, not the elephant. DUMBO stands for Down Under the Manhattan Bridge Overpass. It was once an industrial neighborhood. Actually, "neighborhood" is being nice. You wouldn't have dared to cross into this area 20-30 years ago. Since it's transformation, it has received a great name for being trendy, full of art and spectacular views of the city. Furthermore, the pizza there is to die for.
The Brooklyn Bridge
Aside from the Golden Gate Bridge in San Francisco, the Brooklyn Bridge is one of the most iconic bridges in America. There are pedestrian walkways on the bridge. Go for a stroll and see up close magnificent views of the surrounding boroughs.
The New York Transit Museum
This is probably the best thing on this list. Although the NYC MTA system has a bad name, the New York Transit Museum shows the powerhouse the MTA used to be. It is located in a decommissioned subway station and comes with a collection of old subway cars.
Other Notable Mentions
There are a myriad of places to see if Brooklyn. The above were just the top 3. You should, however, also consider visiting Coney Island, the Brooklyn Flea market, the Brooklyn Historical Society, and the House of Yes.
If you choose to plan your next vacation to Brooklyn, make sure to visit the above locations. If you need a place to stay that's close to DUMBO, the Brooklyn Bridge and the New York Transit Museum, along with the other notable mentions, you should check out the beautiful Condor Hotel in Williamsburg. It's relatively well-priced, is centrally located, and is especially close to DUMBO where you'll likely spend the majority of your time. Good luck with your visit to Brooklyn!