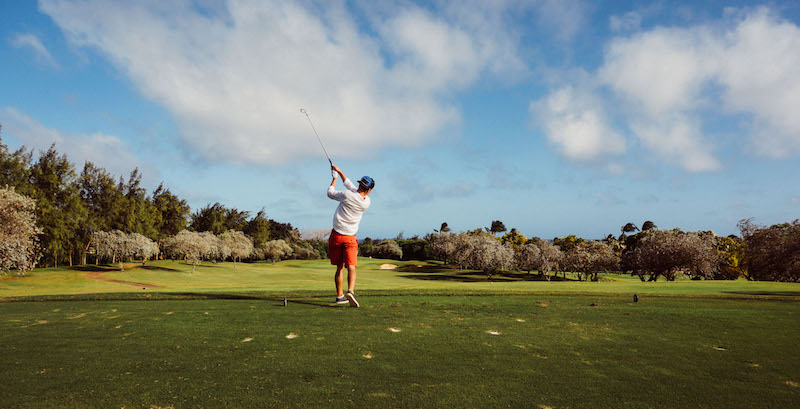 Playing golf has become popular all over the world as a cool and healthy sport. It has numerous health-related and social benefits especially for business people who want to meet other like-minded individuals. Singapore, being a great business hub, has a significant number of golf courses. According to the owners of One Visa website, a service that helps people to settle in Singapore, most business people are asking about how they can access the best golf courses in the country. So, We have prepared the list of the best golf courses that you should consider.
Marina Bay Golf Course
Whether you are new or have been in Singapore for a long time, you will agree that anything related to Marina Bay should be top notch. This is a landmark area associated all over the world with the beauty of Singapore. The Marina Bay Golf Course is located right in the center of the city in the Marina Bay area. It is an 18-hole golf course that provides the golfers with a great view of the city. Players can access it easily in the morning or evening or on the weekend.
Sentosa Golf Club
Now, this is where the fun begins. Playing golf on an island away from the mainland is not just any other activity.The club has two courses. One features lakes and trees to make it more interesting for golfers. Apart from this, you and your fellow golfers can chat in one of the bars and enjoy a favorite cocktail or drink. According to many expats, this is the best weekend getaway option to catch up with friends and fellow investors.
Changi Golf Club
Changi area is popular since it hosts one of the best airports in the world. So, you can imagine what kind of golf course to expect here. Indeed, it is one of the best in the state. Most golfers come here in the afternoon after a busy morning of work. It is also said that this is where prominent business people come to tee off and chat. Government officials, especially those who are in the army, also frequent here to golf and relax. You can enjoy this 9-hole golf course at any time of the day, either alone or with friends.
National Service Resort and Country Club (NSRCC)
Whether you choose the one in Changi or Kranji, you will get to enjoy the golf course. They have one of the best trimmed lawns and features like water hazards and trees. After playing golf in the 9-hole golf course, you can also take a stroll with a friend to watch birds when you visit Kranji. Choosing the 18-hole course is a great option because it provides an even longer game.
Conclusion
Apart from the above-discussed golf courses in Singapore, there are numerous others you can consider. However, you need more information before making your decision. Sometimes, it matters where you have a membership, your budget or where most of your friends are playing. Choose well and enjoy.