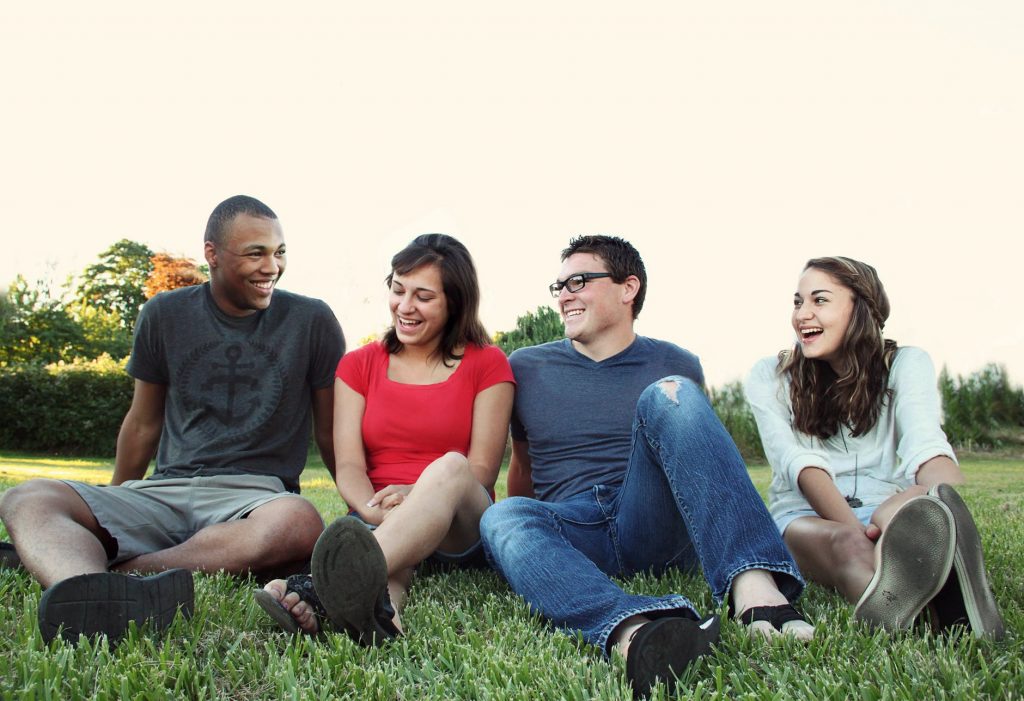 Mission trips are an ideal way for youth to get their feet wet in the mission field. They offer an opportunity to serve and give something back. There are many great opportunities around the world to give back to nature and those in need. 

Even if you only have a few short weeks available, there is an ideal trip for you. Whether you choose to use vacation time or some other time in your life, you're sure to find something that will work for you to give back to those less fortunate than you.

Many organizations work on such trips and are always seeking volunteers to make a difference. If you're in between jobs, have a summer off, wishing to do some missions work, or simply have some time to give, this is an ideal way to make a difference for anyone in need.

Short-term volunteers can focus on any number of opportunities from animal conservation to cleaning up after storms such as hurricanes or tornadoes. There are also opportunities to clean up coral reefs, clean up the oceans and more. How about building tiny houses for the homeless or helping an impoverished country ensure safe dwellings and safe drinking water? Do you know what a huge impact you can have on others lives? You'll feel good about yourself when you make such a huge difference for others.

Clearly, there is something for everyone. Maybe you're working on your career and need some volunteer time for your resume. A lot of us want to make a difference but we don't have a lot of time. There are also many great short-term missions projects that only last a few days to a few short weeks.

It's easy to pick and choose mission trips without having to sacrifice all of your vacation time. Identifying the needs of those nearby can also qualify as missions trips depending on the situation. Volunteer World offers you so many great options that it may be difficult to choose just one.

Many of the volunteers are returnees who have done this on an annual basis for many years. They share their experiences on how it's made a difference in their lives, as well as the lives of those that they volunteer for. Volunteering should be something that everyone does and thanks to the way they've got it all set up, it's very easy.

There are innumerable volunteer organizations out there and all of them are needing enthusiastic volunteers willing to lend a helping hand to various projects. There's no need to give up your job, your life, your home, just to volunteer. Just a few days annually can make a huge difference in whether or not someone has clean drinking water.

All it takes is a willingness to make a difference and you can be well on your way to making a difference in someone's life. Whether you want to volunteer nearby or abroad, there's something for everyone. Many people dream of making an impact on the world. It's easier than ever with our help. We've taken the time to identify areas that need help and we work to connect the right volunteers with the right projects.

We believe that everyone should have an opportunity to volunteer. There are many great organizations out there to volunteer from. There's no need to sacrifice your own life to make it possible. We have some great non-religious trips that anyone can join.

If you've been seeking a way to make a difference, we'd love to help you. We can help you to focus on a way to improve a community, an environment or something else. Just let us know what you're thoughts and we'll get you connected with the right project. Students, parents, retirees, and anyone else can all join in. Go as a group, go on your own and make new friends.

Pros
You'll make a huge impact and difference for someone less fortunate. 
There are a wide variety of options available.
Short term trips mean you can go now.
You'll learn a lot about a new area. 
You can connect with locals. 

Cons
You may not get to spend as long as you might like. 
Do your research and see if you believe the same. 
Children can be more challenging.

There are many inspirational reasons for mission trips. If you've always wanted to go on a missions trip, here's your chance. Every little bit of help can make a huge impact. It doesn't take much to make that impact.

Perhaps you're considering some life changes. A volunteer trip is a great way to see if you like a specific region or area. It's a great way to find yourself and change your life. Setting your life back on course while you help others is an ideal opportunity.

Opportunities
Cultural immersion
Teaching young children
Teaching self-sufficiency
Environmental conservation
Youth support services
Community services

Clearly, you can pick and choose what you'd like to do. Whatever you choose, you'll have time to immerse yourself into something new in your life. You will make a huge difference not only in someone else's life but also your own. It's amazing what you will feel when you return.

Read over reviews. Read over other stories. Read about the organization that you hope to volunteer with and learn all that you can before you go. Read up on the culture. Learn what you can so that you'll feel comfortable when you arrive.

You'll make new friends. You'll have new opportunities and you'll learn a wealth of information about what you're doing. You may even learn a lot about the new region that you're volunteering in. You'll have an amazing time and come back with a renewed sense of joy over what you've accomplished in your life.

Mission trips are an ideal way to travel and see the world without costing you a fortune. You'll appreciate all that you learned and the time that you took to take your trip. Who knows, you may even make some life-changing decisions while you're on your mission trips.