If you are looking for a place to have an amazing vacation on the beach, Aruba is the place for you. White sandy beaches and bright blue waters line the coast of Aruba, making it the perfect destination to soak up the sand and sun.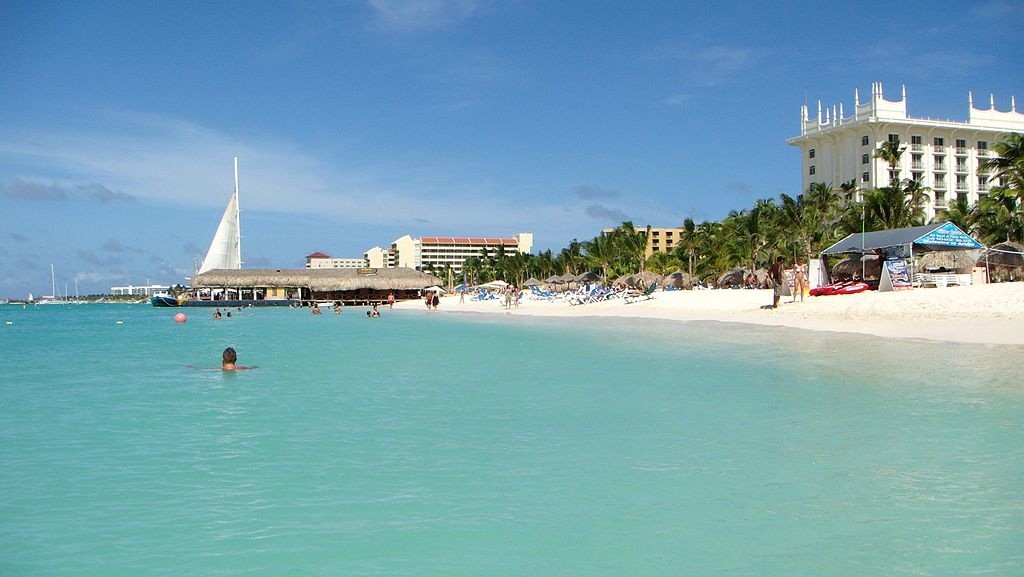 Just off the coast of Venezuela, the tiny island is famous for their unforgettable beaches and incredible weather. Temperatures are usually around the mid 80s and most days are sunny and dry.
Oranjestad is the capital of Aruba and it sits on the south and west coasts of the island. It is known for its miles of breathtaking beaches and has been recognized as having the best beaches in the world. They have plenty of amazing resorts and it is the best spot to go snorkeling and scuba diving.
There are a number of activities that you can do in Aruba. The clear blue water is the ideal place to go snorkeling and scuba diving but you can also go surfing, tubing, waterskiing, swimming and parasailing too. A lot of the resorts offer these activities or know where to go for the best experience.
Located in National Park Arikok, sits The Natural Pool. This a unique pool that is surrounded by rocks to keep it protected from the sea. It is a very peaceful place and has been called Aruba's hidden pool. The Natural Pool is a magical spot to go swimming, rock diving and snorkeling.
A variety of sailing cruises are offered in Aruba. Day cruises include relaxing in the sun and snorkeling. The evening cruises can be very romantic complete with a view of the sunset and dinner. If you are looking for a livelier cruise, the happy hour party cruises are full of live music and fun.
To get a better look at the beautiful waters of Aruba while staying dry, a submarine ride is the perfect way. The trip will give you an up close view of the colorful underwater and amazing sunken shipwrecks.