Spring is approaching, which means warmer weather is coming, and wouldn't it be nice to go on a boat trip? Boating trips are full of excitement and fun, especially if you are with your family.  

Imagine the warm breeze of the ocean through your skin while you enjoy watching the blue waters and listen to the sea birds.

It is a pretty relaxing activity that everyone deserves, especially after a year full of stress and fear. However, when planning a boat trip this spring, you should prioritize your safety above everything else. You do not want your dream boat trip to turn into a nightmare, wouldn't you? Thus, make sure that you pack everything on the checklist provided below.

Personal Flotation Devices or PFDs
There are two kinds of PFDs: the wearable and the throwable. By packing a flotation device, make sure that you consider the number of people on board during your boat trip. Every person in the boat should have one wearable PFD. Although it is unnecessary, it is best to let everyone wear the flotation device as you go onboard on the dock and wear it the whole trip.

In case you opt not to wear the PFD, you make sure that everyone wears them immediately and properly during an emergency. It is recommended for children 12 years old and below to let them wear the PFD the whole time. You also need to provide a PFD for your pet if you have one on board.

PFDs are categorized by Type 1 to Type 5. Each type is designed for a specific activity or boating conditions. However, the type 3 life jacket is the one commonly available for general passenger use. It is also required to have at least one throwable PFD (Type 4) onboard if you are going to need one during an emergency.

Fire Extinguishers
Another necessary safety equipment that you should keep on your boat is a fire extinguisher. The required type and number of fire extinguishers required differ on each kind of vessel.

If your boat is under 26ft, you will need one B1 fire extinguisher. And for any watercraft that measures 26 to 40 feet, they must have two B1 for one B2 fire extinguishers. It is also best to teach each family member or visitor how to operate the fire extinguisher in case of a fire.

Signaling Devices
Signaling devices are categorized into two types: visual and sound signaling devices.

A signaling device will help you call out attention to anyone during distress. A visual signaling device requirement varies depending on the vessel's size and state.

It is best to have both daytime and nighttime visual signaling devices to ensure that you can call for help anytime you need it. Daytime visual signaling device examples are flare and aerial light flares.

A sound signaling device, on the other hand, can make distress calls using a sound. It is best to use this type of signaling device if there is fog and visual signaling devices could not be seen. Examples of sound signaling devices are horns, whistles, or any sound-generating equipment that can grab anyone's attention.

Other Safety Items
Other than the PFDs and signaling devices, there are some additional items you should carry with you on every boat trip that will come in handy during an emergency.

First-aid Kit for cuts and scrapes during the trip.
Heavy-Duty Flashlight
Knife to use in case you need to cut something like a line caught on a propeller.
Extra Lin
Snorkel to check the situation under the boat.
Bailing device to dewater your boat in case water gets in.
Anchor to keep you in place while waiting for a rescue.
Paddles in case the engine stops working.
Cell Phone to call for help and make sure you assign rescue on the speed dial.
VHF Radio in case your phone doesn't work due to poor signal. Make sure you know how to operate a VHF radio and teach everyone on board too.
Chargers in case your phone's battery died during an emergency.
Emergency Repair Kit in case you need minor repairs onboard.
Sun Protection, including hats and sunscreen.
No matter what kind of boat trip you are going on, safety should be your first concern when boarding the vessel. You can keep this item on your boat the whole time to ensure you do not leave it behind on every boat trip. However, make sure to inspect it regularly to make sure it is still complete and working.

The U.S Coast Guard has also provided a list of safety equipment that every boat must-have. These safety equipment mandated by the U.S Coast Guard differs on different kinds and sizes of the boat. But in terms of basic safety gear, you should equip your boat with the items on the list provided is enough to keep you safe during your boat trips.

Loving the idea of boat trips already, but you still haven't purchased a watercraft yet? There is no required size or boat type to enjoy a day or two on the sea. You can opt for smaller vessels that you can afford and only upgrade when your finances allow you.

However, you can also opt for boat financing to acquire the boat you want in time for the spring. Most boat owners use boat loans as a way to finance their boat purchase. Owning a boat should not only be restricted to boat trips only.

You can also use it for fishing, periodical dockside dinner, snorkeling, and scuba diving. You can do endless activities on a boat, and safety should always be considered regardless of what activity you are engaged with.

Takeaway
We could not predict what will happen during our boat trips, and having these items on board with you will increase your chance of survival or rescue. Whether it is just a small hiccup or a big emergency, it is best to always be prepared in whatever situation you will be in.
Author Bio: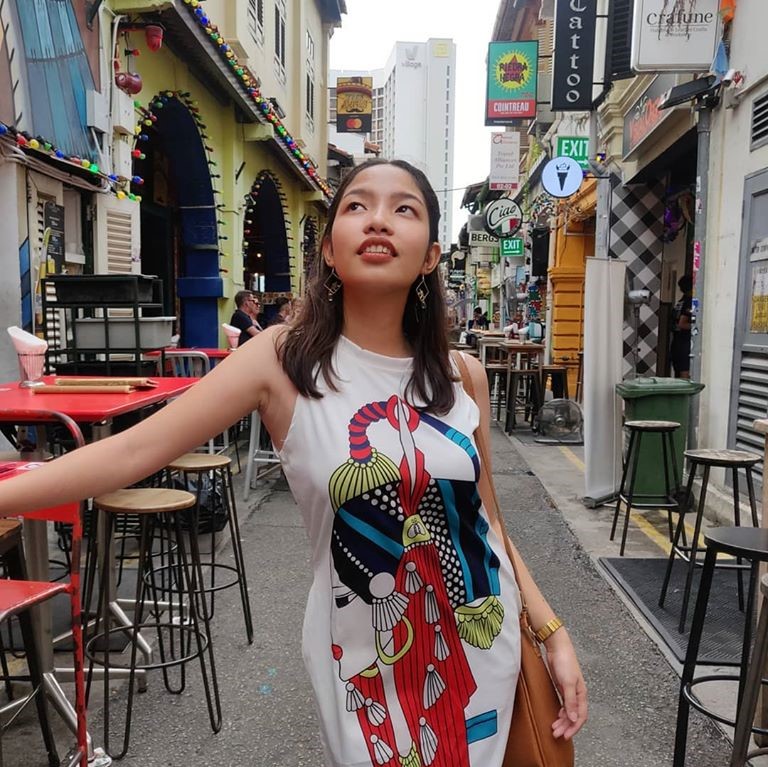 Lauren Cordell is a wanderlust who is engaged in boating and RVing. She grows up in a family of travelers, which sparked his interest in both activities. She is working as a full-time content writer where she focuses on both traveling and finance.