Fashion and music have always gone hand-in-hand: we have the likes of Bowie and Madonna to prove it. Music festivals are catwalks for music and fashion lovers the world over. The coolest festival goers are the ones who manage to dress practically but still look like a rockstar. Here's a list of the top seven things you should pack to wear at a festival.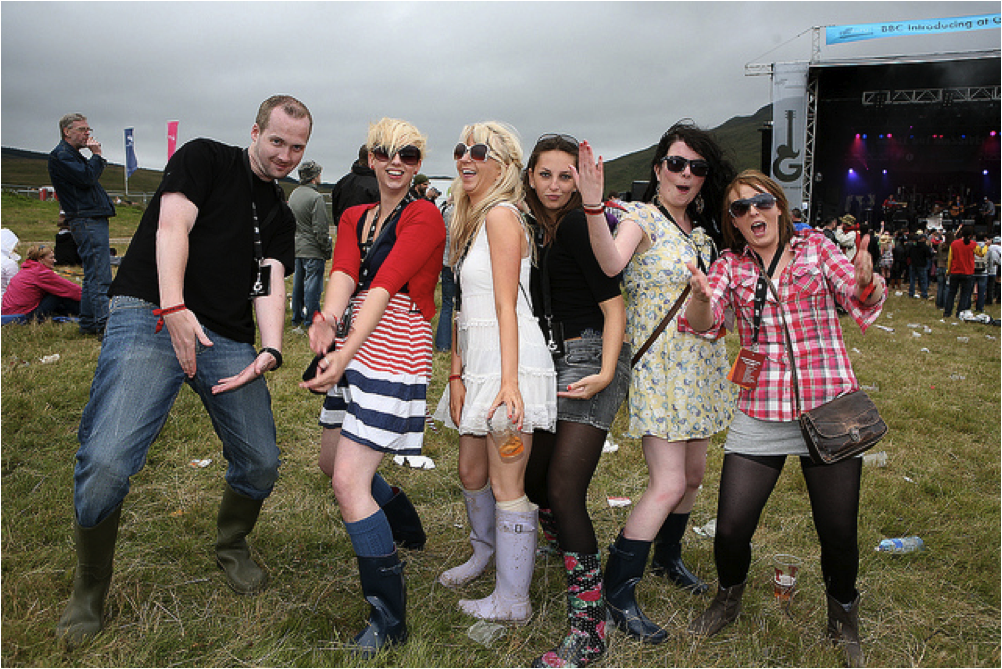 Barbour jacket
These Farmer style jackets are now a favorite with many celebrities, including Brit It girls Alexa Chung and Kate Moss. Stick with a classic waxed, green design for a timeless, effortless look. Pick your own jacket up for non-celebrity prices at an online Barbour outlet.
Hunter wellies
Who knew that British sweetheart Princess Diana's choice of wellington would later become THE silhouette to wear at festivals? The brand's popularity has grown in popularity so much that Alasdhair Willis, who is at the creative direction helm, has now taken it to the London Fashion Week catwalks.
Ray-Ban sunglasses
Another perennial classic with bloggers, buyers and celebs the world over, the aviator and way-farer frames add an edge to any outfit. As well as protecting your eyes from the sun, these glasses are essential for hangovers.
Plaid shirt
Whether it's a sharp Fred Perry, borrowed from your boyfriend or a vintage find — you need a plaid shirt for festivals. They're comfortable, can be layered over t-shirts when it's cold, or rolled up and knotted at the tummy when it's hot.
Denim shorts
We all have a pair of go-to shorts in the back of our wardrobes. Again, whether they're high- waisted, knee length, tie-dyed or Levis, pack them in your rucksack. Ladies should pack a pair or tights for those chilly nights, guys will probably have to change into a pair of jeans if it gets a bit nippy.
Woolly hat
Not only does a woolly hat hide greasy hair on day three of the festival, it keeps you nice and snug and gives a relaxed vibe to your look. People tend to go pretty crazy with their head gear at festivals (you know the ones!), so keep yours simple to avoid being one of those people!
Rucksack
It doesn't matter what it looks like, it just needs to be spacey, secure and water resistant. Your belongings need to be kept safe because nothing looks worse than a festival goer crying over lost or damaged belongings.
Now all you need to do is wear a nonchalant attitude and pretend you're at Coachella.
Image by Shane Kelly (ballinascreen.com), used under Creative Commons license