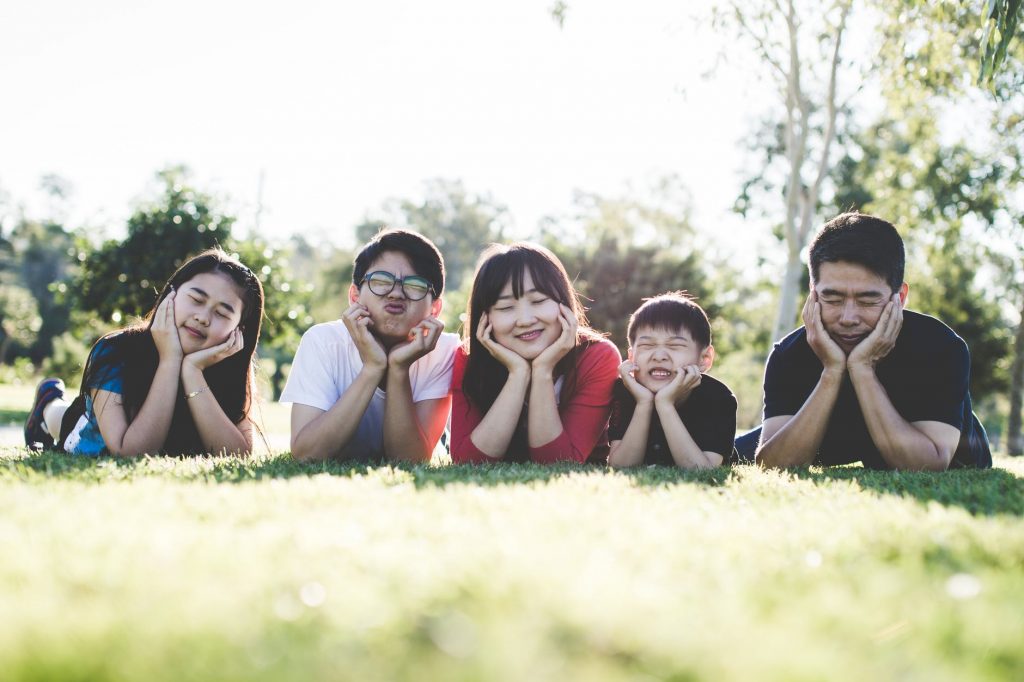 Ratchadapisek Road isn't usually associated with family activities. It's more popular as an entertainment district teeming with pubs and nightclubs. There are also plenty of choices for a Ratchada area hotel. Locals and foreigners alike can search for โรงแรม ย่าน รัช ดา (Ratchada hotels) for an extensive list of accommodations to suit every budget. Staying overnight in Ratchadapisek is ideal if you want to take advantage of the night markets like the Suan Lum Night Bazaar Ratchadaphisek and Ratchada Rot Fai Train Night Market.

This reputation of being a nighttime entertainment destination doesn't mean that you can't take your family to the Ratchada area for some wholesome fun, however. In fact, there are quite a few activities that's sure to delight everyone. Check out these family-friendly destinations for your next trip to Ratchadapisek Road.

Jump Around in Bounce Thailand

Bounce Thailand is a trampoline arena stretched over 5,600 square meters of space, with different sections for different jumping activities. The Free-Jumping Zone features interconnected trampolines, where you can bounce and flip however you want. The Dodgeball Court is perfect for families who love team games, while the Clip 'N Climb Zone is great for safe yet challenging wall-climbing. You can also participate in a Bounce Fit class if you want to work in some exercises while having fun. Meanwhile, kids aged three to five can join miniBOUNCE for some games and exercises.

Bounce Thailand also has private rooms for small- to medium-sized gatherings, as well as a Souvenir Zone for memorabilia and official merchandise. Finally, there's also a Food & Beverage Zone for snacks and refreshments to replenish your energy. The menu here is inspired by Mimi Sheraton's book "1,000 Foods to Eat Before You Die."

Explore the Thai Life Permanent Exhibition Hall

For an educational trip, families can visit the Thai Life Permanent Exhibition Hall. This exhibit showcases how Thai people have developed over the years with the help of modern technology. It also showcases how these technologies have influenced Thailand's history and culture. The Thai Life Permanent Exhibition Hall has a total of seven sections: The Evolution of the Thai Nation, Rice and Way of Thai Life, Thai Language and Literature, The Four Regions of Thailand, Thai Children's Games, The Sufficiency Economy, and ASEAN. You can visit this small yet interesting exhibition at the second floor of the Exhibition Building, Thailand Cultural Center.

Take Fun 3D Photos in Art in Paradise

Does your family love taking photos? Then Art in Paradise Bangkok is the perfect destination for you. This 3D art museum features interactive "illusion art" that come to life when viewing it at the correct angle. When you step into the right position, you can look like you're in Alice's world in Wonderland or crossing a rope bridge over a dangerous ravine. You can even be part of a Van Gogh painting! Art in Paradise Bangkok is sure to give your family loads of fun posing and taking photos.

Race Around the Go-Kart Track at RCA Plaza

If you've always wanted to be a racing champ, Easy Kart, the largest indoor go-karting track in Bangkok, is the place to be. They have child- and adult-suited go-karts, so everyone in the family can gear up, drive, and race. There are also more heavy-powered go-karts for those who want more of a challenge. It doesn't matter if you're a complete newbie at go-karting, since the pedals are simply just "stop" and "go." The rental price of the go-karts already covers safety gear like a helmet and a racing outfit.

The Easy Kart track is both simple and technical, with plenty of sharp corners and a long stretch of straight track. You can also try some tricks, like spinning your go-kart around the corners, since the track is built wide enough. For a bit of competitive fun, try to see who among your family can clock-in the fastest lap. Your lap times are recorded electronically, displayed on an overhead screen, and then printed after the race as a souvenir.

Watch a Siam Niramit Show

For a moving, colorful lesson on Thai history, catch the Siam Niramit stage show at the 2,000-capacity Ratchada Theatre. Siam Niramit is divided into three acts, with over 150 performers in elaborate costumes, that take the audience on a journey through Thailand's culture, customs, and religion. The elaborate stage design and special effects are sure to keep you enthralled. There are even live goats and elephants on-stage at certain points in the performance. If you prefer, you can purchase tickets that include a Thai buffet before the 80-minute show.

As you can see, Ratchadapisek isn't just for the adults. It's also a great place for fun family outings and day trips. Head on over to Ratchada today and have an awesome time.