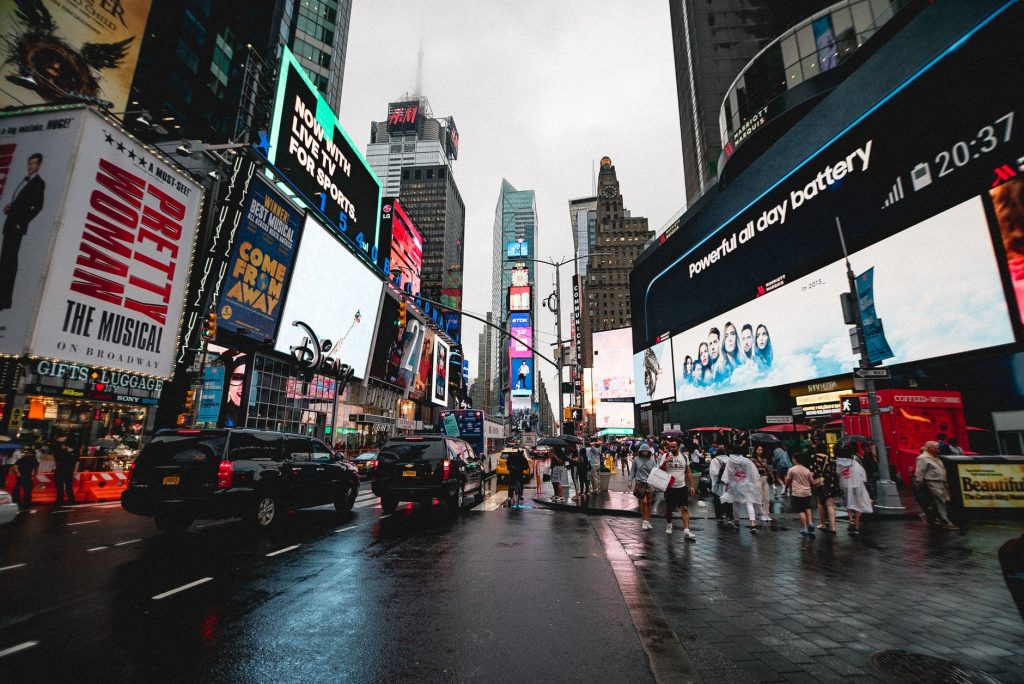 New York is one of the coolest cities in the world. With the world famous Empire State Building, dazzling Times Square, and green and leafy Central Park, there are plenty of sights to feast your eyes on. 

Driving in New York, however, isn't the way to do it. You'll find yourself snarled in traffic and moving at a snail pace, wasting precious hours of your trip. Driving in New York can also be super dangerous and isn't advised for tourists. If you've been involved in a car accident and have gained an injury in New York, check out this New York Personal Injury Lawyer for further information. Always avoid driving in busy cities where possible. So, now that you know that driving in New York is a no-no, how else can you see the big apple?

On foot
That's right, walking is one of the best ways to see New York. While it's a large city, lots of sights are grouped together, making walking actually pretty convenient. Plus, you get a better sense of the culture when you walk around, as you can stop and have a natter with the locals. Plus, there are plenty of delicious street food vans to sample as you travel! Make sure you invest in some good and sturdy footwear when walking in New York and don't walk around unknown areas late at night.

From the Top of the Rock
Most tourists like to see New York from the Empire State Building, simply because it's so famous. However, you're actually better off going up the Rockefeller Center instead. This is because you'll spend hours queuing at the Empire State Building, whereas the Rockefeller Center is much quieter. Plus, you get to see the Empire State Building in your view! Top tip: arrange your Top of the Rock adventure at sunset – the views are twice as amazing.

By bike
Cycling is becoming increasingly popular in New York. It's a fast way to see the city while still being environmentally friendly. Plus, it's great exercise! While some people fear the dangers of cycling in New York, cyclists actually find it pretty safe. Most areas in New York are bike friendly, and Manhattan and Brooklyn in particular have plenty of great cycle routes. Just make sure you wear a helmet and check your bike is in full working order before you hit the road.

From water
New York is an amazing place to take a boat trip. Why? It's surrounded by water! Boat tours take you around the Statue of Liberty and across to Staten Island, where you can sample a slightly different New York scene. It's a great way to see the city from a different perspective and get a taste of all the exciting history. Make sure you bring your camera!