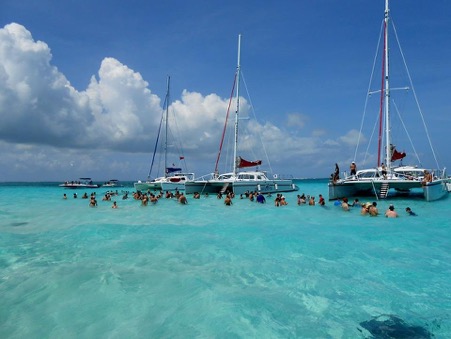 You can't miss enjoying water activities or sports when you're in a beautiful place like the Grand Cayman. You can lounge around all you want, but nothing beats being in the water and having fun. Here are some water sports tips you can bring with you on your vacation.
1. Don't miss the boat charters.
The Cayman Sea is one of those beaches where you can experience different boat charters – and you can't afford to miss it! With the Grand Cayman boat charters, you have various activities and destinations to choose from like the Stingray City, Reef Snorkeling, Starfish Point, and many more.
2. Make your itinerary.
Of course, you can still go spontaneously! At the same time, you'd also want to maximize your stay at the Cayman Sea. Ask the concierge how long the water activities and tours last so you can get an overview of how your day would look like. This will help you plan your activities ahead. This way, you're not cramped and anxious that the water sports you're planning to do aren't already available.
3. Bring the right swimming gear.
If you're planning to go fishing, bring your gear with you. Although the resort you're staying in can probably lend you some gear at an additional price, nothing beats bringing your own equipment.
4. Bring waterproof purses for your gadgets.
Witnessing the sunset at the Grand Cayman is such a breathtaking experience. Of course, you'd want to treasure it forever. Bring a waterproof purse you can hang around your necks for your gadgets so you can snap photos of the beautiful sceneries without having to worry about getting your devices wet.
There are so many water activities you can choose from, but it's best if you plan ahead so you can maximize all of the things you'd want to do.