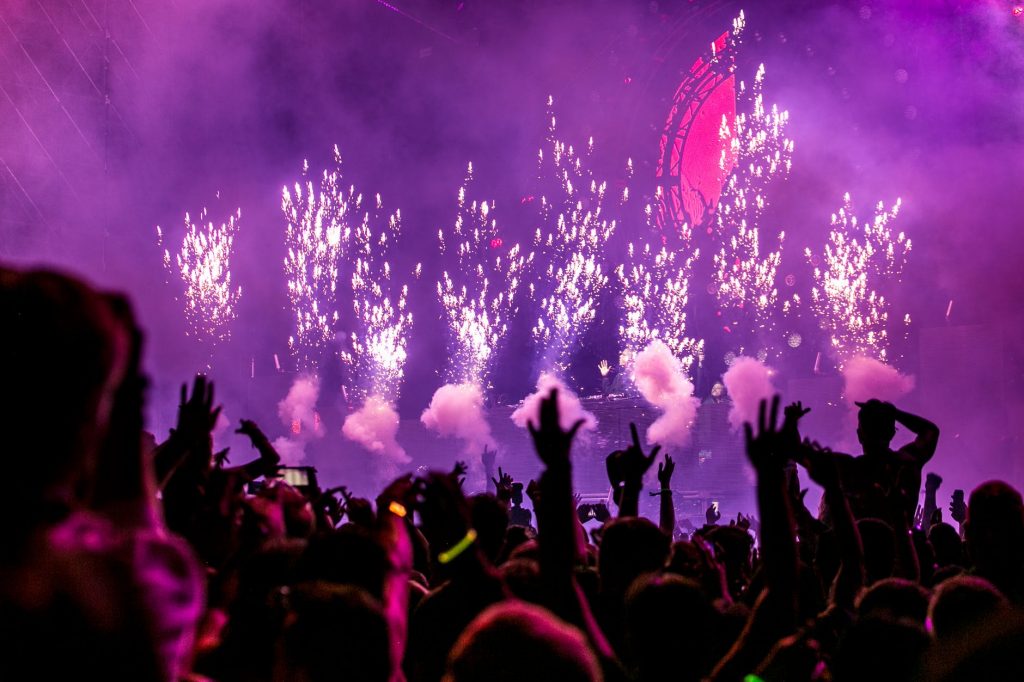 Life can get tiring most of the time because of work, family, relationships, and the pressure to connect with people while still being able to enjoy your life. Once in awhile, we need to destress and live the life of Riley. One of the most sought after activities to take a break and relax is to have the weekend off by traveling to festivals. 

To better enjoy such kind of festival here are the tips you have to take note of:

BE EARLY
When I say be early this doesn't mean that you should be there the exact moment the event starts, but being early means you're there before most people arrive so you can snag a perfect place. I don't know how to stress this enough but in all seriousness, this is the number one rule that you should follow. Given that some events start late it is still a smart move to be there so you can choose a much better place to set you and your mood in. This will give you the most advantage in exchange for few hours preparing things earlier than needed: viewing advantage!

2. LEAVE WHAT YOU DO NOT NEED

This is probably one of the main struggles for the girls since they are 'prepared' by nature. But let me just say this, you do not need things just because you 'might' need it. Just because you think the weather will change doesn't mean you have to bring two different kinds of extra shirts. Trust me, this will help you ease your trip. Less baggage means less stress.

3. DRESS COMFORTABLY

I know that most people tend to dress up for festivals but keep in mind that being stylish doesn't mean you need to sacrifice your comfort. You don't want to lose your cool just because you keep on checking if your clothes are in place or because you feel uncomfortable, now go and rock that regular tee.

4. POWER SUPPLY

We are dependent on our gadgets, be it phones or other electronics so it is a must to bring extra power supply such as power bank with you. Power bank is very efficient nowadays; it is compact, reliable, and hassle-free to use.

5. FOOD

The greatest tip for food is to get something that is heavy and not messy to eat. Festivals can offer you different selection of food but you don't want to try all of them all at once or your stomach might go a little crazy. Go for easy to eat food like burgers or hotdogs, and always have crackers or cereal bars just in case you need a little energy booster to keep the vibe going.

6. WATERPROOF BAGS

Some say that bringing a re-sealable sandwich bag or trash bin is very helpful since you can safe keep your belongings once it starts raining. You can also opt for waterproof bags or dry bags that are now commonly available in leading supermarkets.

7. WEAR SUNSCREEN

It doesn't matter if it's humid or super hot, don't forget your sunscreen. Wearing sunscreen to protect your skin against UV rays is a must.

8. LAMP

Bringing solar lamp is highly recommended for trips like this since you wouldn't have to worry if the battery is enough to last you for the entire trip. If you don't have a solar lamp yet because it is more expensive, then you can still invest in a good lamp.

9. UTILIZE YOUR GADGETS WELL

Only bring gadgets that you have to use. If you have to take pictures for the gram you can just use your phone and no need to get all pro and bring your DSLR with you. Utilize your gadgets well so you wouldn't have to worry about their safety while on the trip.
10. WATER
Stay hydrated. Going to festivals is tiring and draining, that is why you should bring water with you to keep you hydrated.

12.LEAVE NOTHING BUT FOOTSTEPS

It might sound like a cliche but please don't leave trash behind. Be mindful to carry your trash and take them with you not just because of the environment but also you're doing the organizers of the event a favor.

We can go on and on with these tips, but we believe that the best thing you can do right now is to plan your trip ahead of time. If you're not familiar with the locations of the festivals you want to attend to, you can use Where Am I Right Now to navigate your way to your destination effectively.